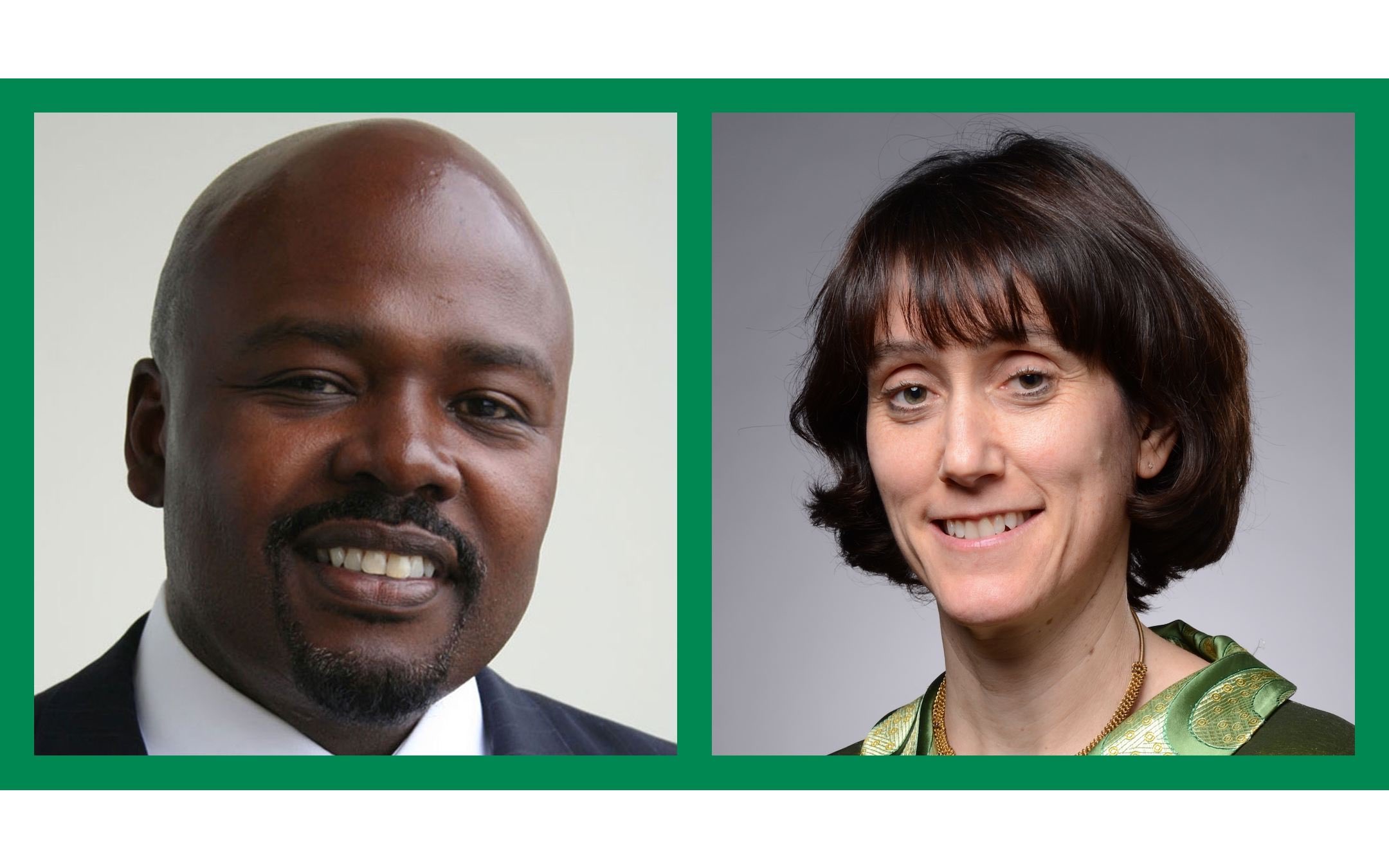 Roosevelt University professors John W. Fountain and Margaret Rung have been selected as Fulbright Scholars for the 2020–21 academic year. The prestigious grant program offers opportunities for American scholars, artists and professionals to lecture and conduct research in more than 160 countries.
John Fountain, Journalism
Beginning in fall 2021, Roosevelt journalism professor John Fountain will teach at the University of Ghana in Accra and conduct research on his project "Africa Calling: Portraits of Black Americans Drawn to the Motherland." Fountain will explore the causes and effects of the recent increased migration and sojourn of African Americans to West Africa — particularly Ghana, one of the main points of departure for the transatlantic slave trade. He plans to identify and record interviews with African-American expatriates while reexamining the history of Pan-Africanism. The project will culminate in a published book of literary nonfiction feature stories and multimedia.
"This is an absolutely incredible opportunity to teach and also to learn while being fully immersed in the culture of Ghana, to which I feel a deep ancestral connection," said Fountain. "I look forward to collecting stories of life there and also the tapestry of faces and voices that comprise the souls of African-American black folk who now call this West African nation home."
Fountain joined the Roosevelt faculty in 2007. An award-winning columnist, journalist and author, he has been a national correspondent for The New York Times, and a staff writer at the Washington Post and the Chicago Tribune.
Margaret Rung, History
In the spring semester of 2021, Roosevelt history professor Margaret Rung will teach, offer public lectures and share curricula in the People's Republic of China. Rung is a public advocate for the study of the New Deal era. Her project, "Community and Individualism: American Civic Life in History," will explore the shifting boundaries between public and private spheres in the late 19th to mid-20th century. During her courses, she and her students will interrogate how Americans negotiated a social contract in an ethnically and racially diverse nation devoted to capitalism and democracy.
"Truthfully, this honor is a tribute to my students and colleagues who have helped me hone my teaching skills, as well as my department chair and dean, who have given me the space and support I need to pursue my scholarship," said Rung. "I feel privileged to represent not only the United States, but also Roosevelt University while on my Fulbright in China."
Rung is also the director of Roosevelt's Center for New Deal Studies. This is her second Fulbright award — she spent the 2000–01 academic year at the University of Latvia.
Sponsored by the Bureau of Educational and Cultural Affairs, the Fulbright Program awards more than 3,000 competitive, merit-based grants each year to U.S. students, scholars, teachers and professionals. Fulbright alumni include 60 Nobel Laureates, 86 Pulitzer Prize winners, 74 MacArthur Fellows, and thousands of leaders across the private, public and non-profit sectors.