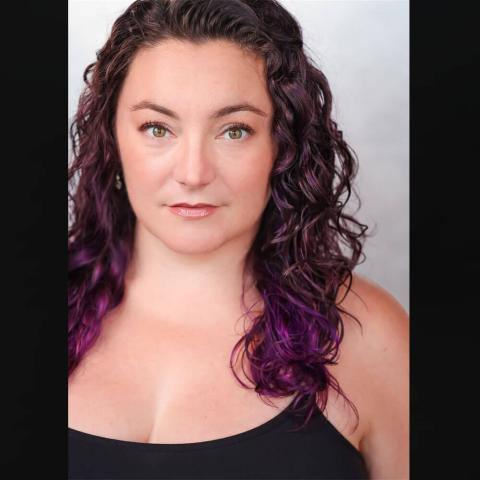 Chicago College of Performing Arts
» Office of Theatre Conservatory
About Me
Rachel joined the CCPA Theatre Conservatory Faculty in January 2020, just before the world completely changed. She receive her BME in Choral Music Education from the University of Illinois in Champagin-Urbana as well as BA in Vocal Performance. Since then, she has been teaching and performing throughout the Chicagoland area. She is also serving as a Junior Board Member of the Chicago Chapter of the National Association of Teachers of Singing. 
TEACHING STYLE: "I start by building on students' current knowledge. I approach teaching not just from the technical aspects of singing, but by analyzing lifestyle and habits. Are you eating well, resting and taking the time to recuperate when the voice is tired? I begin by assessing my students' current problem areas in conjunction with their goals. Then we explore repertoire that will solidify the new concepts, which will ultimately smooth out the issues and work toward achieving those goals. I use plenty of humor and metaphors and listen without judgement. I am also honest; I will give the tough feedback as well as the positive feedback. I want to pique my students' curiosity to promote growth outside the lesson room. I want my students to be as EXCITED about singing as I am about teaching it."
EXPECTATIONS: "In lessons, I expect students to be open to trying new techniques, new repertoire, making weird sounds, etc. I expect students to put in a real effort before deciding something does or doesn't work for them. I also want students to feel comfortable communicating their needs with me. My studio is a safe space. Outside of lessons, I expect students to practice on their own and research and listen to new music. If questions arise, I expect students to either reach out to me directly or bring their questions to the next lesson. I expect clear and timely communication when conflicts with lessons arise or if there are challenges I need to be made aware of."
Education
BME-Choral, BA-Vocal Performance — University of Illinois, Urbana-Champaign
Degree Program Affiliations