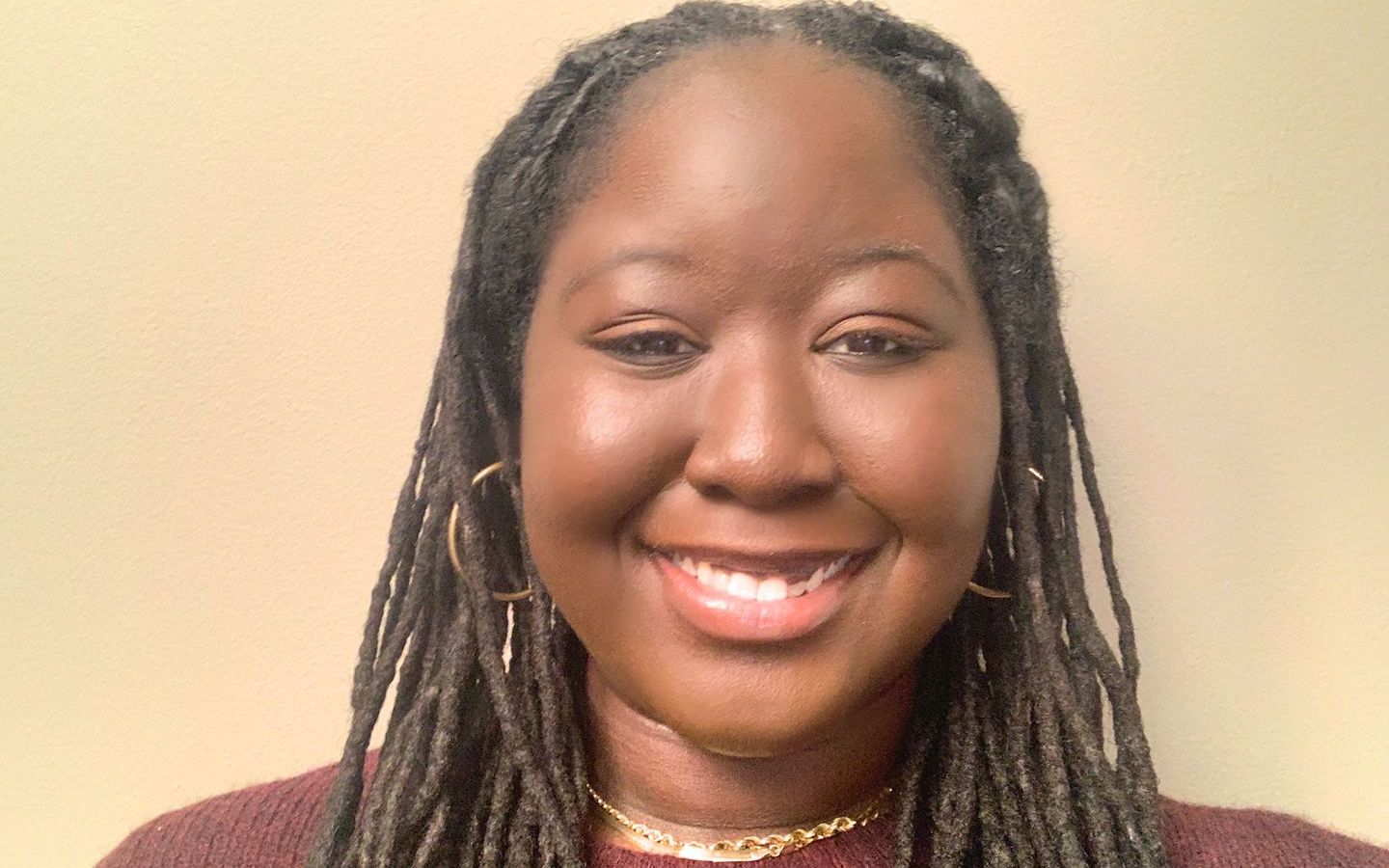 In January, Governor JB Pritzker suspended Illinois evictions another month, giving renters a reprieve during the pandemic. When the moratorium runs out, alum Chinanita Leslie and her coworkers predict a landslide of eviction cases.
After earning her master's in conflict and mediation this December, Leslie is ready to step in. She and seven experts are building a new early resolution program from the ground up at the Chicago Center for Conflict Resolution.
Leslie spoke with Roosevelt about her new role, her social justice work and her time as a Laker.
Learn more about the Roosevelt master's degree in conflict and mediation.
ON MEDIATION AND EVICTION CASES
Once the moratorium on evictions expires, we expect the court system to be flooded with eviction cases. The goal of the program is to help offset overwhelming the courts, but also to connect landlords and tenants to mediation services. The program will afford tenants and landlords the opportunity to receive free legal advice or connect to Chicago rental assistance programs.
My role also allows me to mediate various case types, from Stalking No Contact Orders to fee disputes. We work to create a safe space for the parties to discuss their conflict, but we also hope to empower them during the session.
I have seen firsthand the rapport that can be built between a mediator and parties when the disputants feel heard and acknowledged. Mediation affords everyone access to justice when going to court is not the best option. I believe wholeheartedly that everyone has the innate ability to resolve their own conflicts; they just need a process that allows them to have a productive conversation.
HER FAVORITE ROOSEVELT MEMORIES
Working as a mentor for the Office of Engagement, Equity, and Inclusion (formerly MSSS). I helped mentor incoming freshmen over the summer and assisted them with making the tough transition from high school to college.
I know how difficult it was personally to overcome my own dubiousness in my academic abilities. I wasn't always sure that I belonged in the collegiate space. However, my thirst for knowledge coupled with my Mom's unyielding support, I learned early on that Roosevelt is exactly where I belonged. 
I was a first-generation college student, so being able to help others navigate the unfamiliarity of college life was very gratifying for me.
HER AFRICAN AMERICAN STUDIES MINOR
Taking African American Studies courses helped me gain a deeper appreciation for my community. I harnessed the knowledge I gained from those courses to shape my own Black femininity. I learned from passionate professors about all the complexities of Blackness that were unbeknownst to me before.
I am thankful for that knowledge because I was empowered to define my own Black identity and withstand society's undue judgment. I make it a point to be seen and take up room even if it makes others uncomfortable. I liberated myself through education, and I continue to remain free through my perpetual pursuit of knowledge.
HER HISTORY OF SOCIAL JUSTICE WORK
Most recently, I worked as a family support specialist for Chicago Survivors. I provided victim services to surviving families of homicide victims. I worked diligently with over 50+ families to address both their practical and emotional needs after losing a loved one.
I tried my hardest over six months to provide families with grief counseling, connect children impacted by the loss to youth support, and in the most severe cases, relocate families that are in imminent danger because they chose to cooperate with the police.
Chicago has been plagued by violence for quite some time, but we rarely get to see the toll it takes on families directly affected by gun violence.
I have witnessed the devastation a mother has gone through because she lost both of her sons within three months of each other to gun violence. I have witnessed the devastation, but I have seen the healing too. I saw families use their terrible experience as motivation to organize walks for peace.
I was extremely moved by their resilience and willingness to help break the vicious cycles of violence.
THE MA IN CONFLICT AND MEDIATION
Roosevelt offers the only master's degree in Chicago that includes the Chicago Center for Conflict Resolution Certification and practicums with real mediation clients. Graduates can work as professional mediators or in positions that require conflict resolution skills. Learn more.