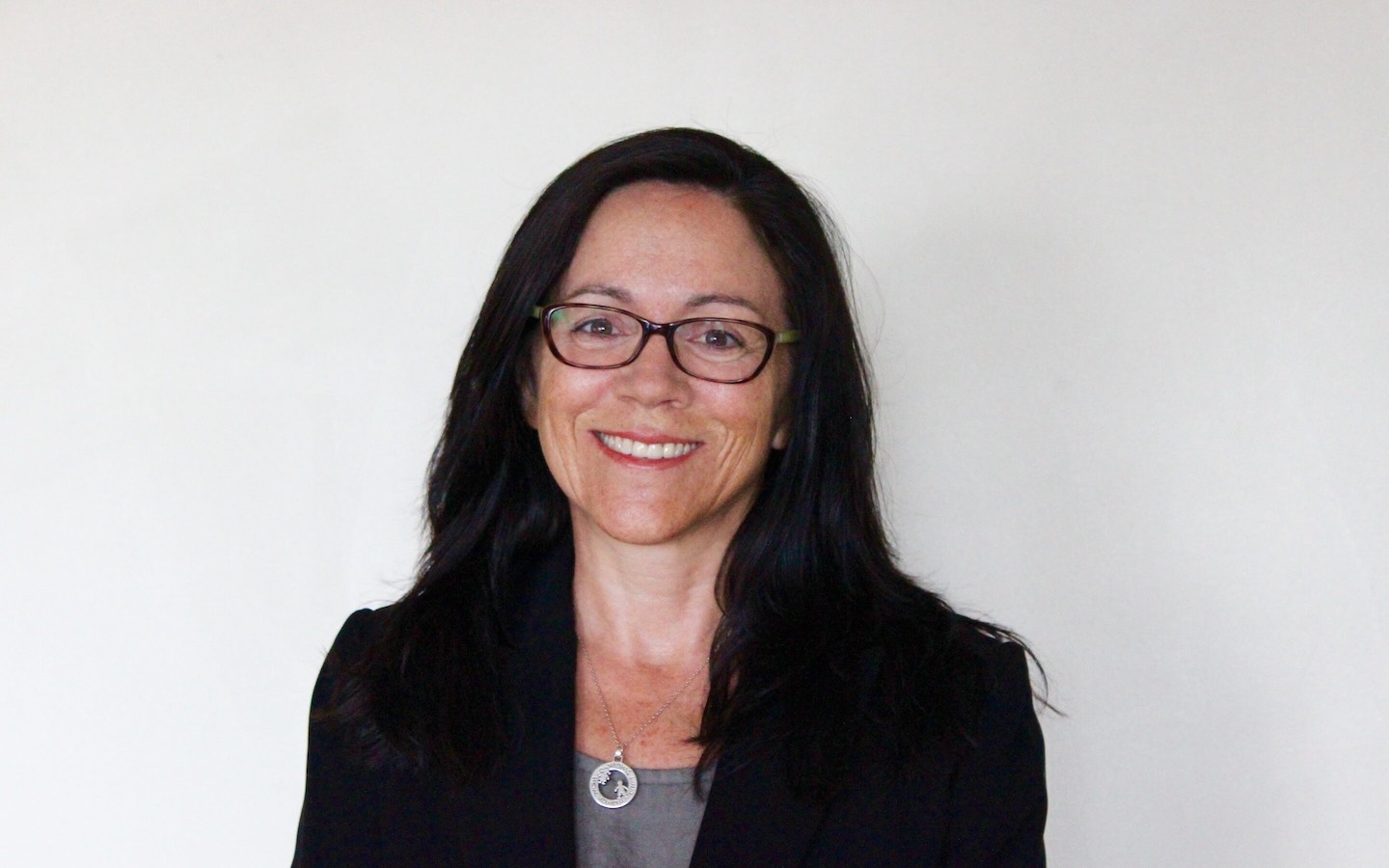 Roosevelt University students arrive in Dr. Heather Dalmage's classes, she asks them to think critically about what education actually means and what role their education will play in their lives.
Dalmage is the 2020-21 recipient of the Frank Untermyer Teaching Award. As a sociology professor, Dalmage encourages students take responsibility for their education and think critically about other's perspectives.
"Education should be about hope and transformation of our humanity and society," said Dalmage. "When we come together, listen and learn from one another's experiences, we are better able to understand ourselves and the world. We recognize ourselves in others and see our shared humanity."
The teaching award, established with a generous gift from Amy Likover, recognizes the legacy of founding professor Frank Untermyer, who taught at Roosevelt from 1946 to 1982.
Untermyer often hosted students at his house and paid out of pocket for many student scholarships. For a decade after his retirement, he returned to the University every day to meet with students one-on-one.
"Frank understood that education shouldn't be bound by four walls," said Dalmage. "Students can think and learn about theory in the classroom, but if all of that stops the second they walk out the door, we haven't done our job."
Like Untermyer, Dalmage teaches courses that explore colonialism, race and global inequality. Dalmage and her students have traveled to South Africa, New Zealand, Australia, Ireland and the U.K. to study how race is constructed in other countries.
With Dalmage, many students have left not just the country, but Chicago for the first time.
"One of the most exciting parts of being an educator is traveling with students in the context of courses built on critical pedagogy and learning," Dalmage said. "The students transform in ways that I can't even begin to tell you — and for a lifetime. I wish all of our students could have those opportunities."
Dalmage is a former Fulbright Scholar to the University of KwaZulu-Natal in South Africa, and remains connected to the country. Dalmage has traveled with Roosevelt University students to various cities across South Africa, including Durban, Johannesburg, Pretoria and Cape Town to explore the complexity of race and inequality.
"The goal is to help students understand that the way we do race in the United States is not the way that it's necessarily done in all other countries — although many forms of white supremacy are similar." she said.
Dalmage also serves as the director of the Mansfield Institute of Social Justice and Transformation. The institute offers a model of service learning that prepares students to become socially conscious leaders. This year, the three Mansfield Scholars are developing virtual workshops where students can come together around social justice themes.
The Institute offers a summer fellowship program for students interested in community engagement. Students — with a sophomore standing — can come together in an exciting cohort-based program that puts social justice into action.
"I'm so happy to have received this award," said Dalmage. "It's particularly heartfelt because I have so much respect for the others that have received it before me and for my colleagues that nominated me. From Frank Untermyer onward, we really have amazing faculty that care deeply about our students."