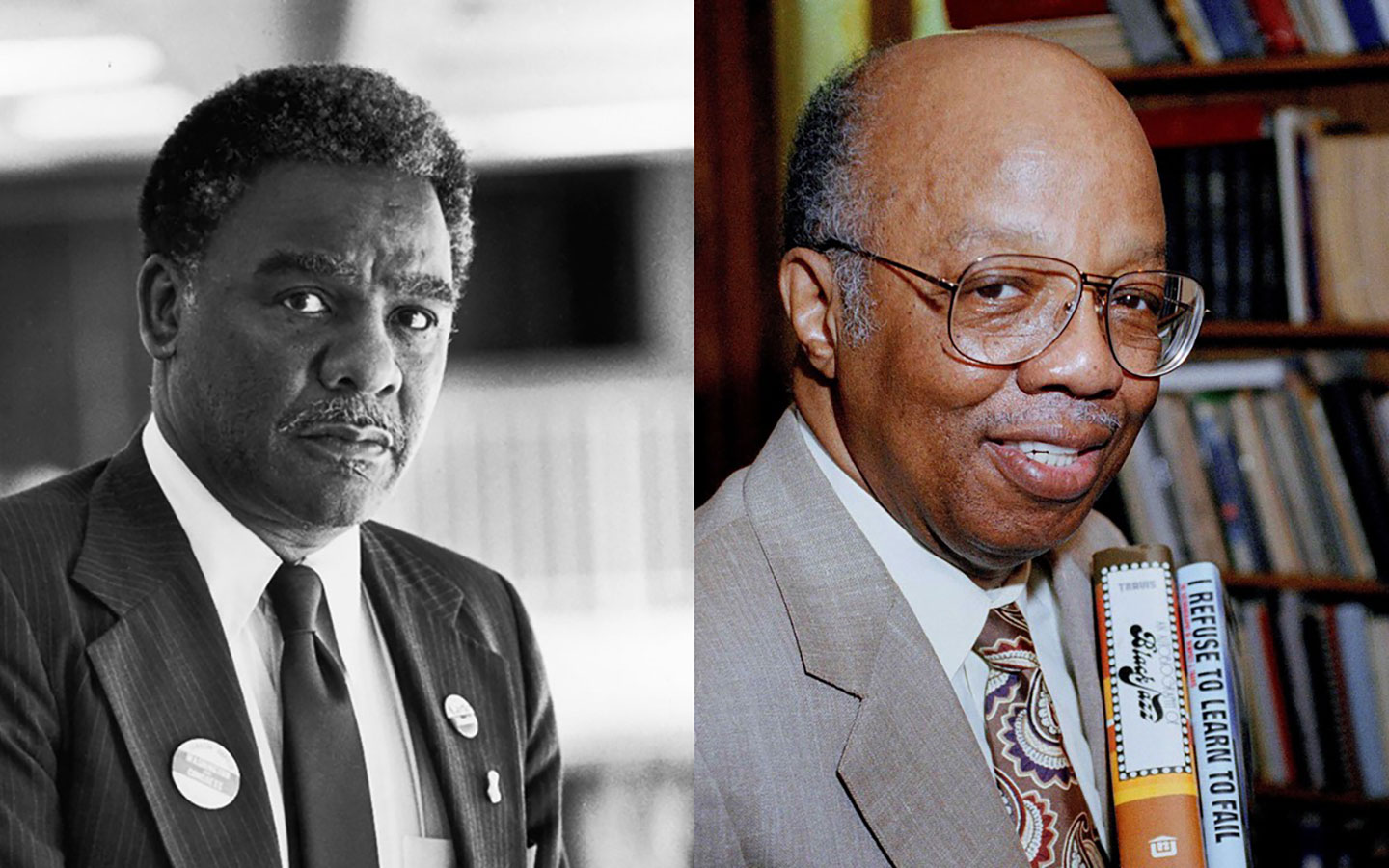 Seventeen Roosevelt University students have been selected for the newest cohort of Travis Scholars — a program founded in 2013 by the Mittie, Moselynne and Dempsey J. Travis Foundation. This enrichment program provides financial assistance to new and continuing students residing in the city of Chicago — fostering their academic achievement and commitment to social justice.
Scholars will participate in a series of guided discussions and explore themes presented in Dempsey Travis' book Harold: The People's Mayor — providing them the unique opportunity to learn about one distinguished alumnus, Chicago Mayor Harold L. Washington, through the texts of his classmate, Dempsey Travis. Both Travis and Washington were members of the University's class of 1949 and were highly influential in one another's careers and lives.
"Given that 2022 marks Mayor Washington's centennial birthday celebration, it is fitting for the Travis Scholars to study him," shared Jared Fritz-McCarty, assistant vice president of advancement. "They will also screen the newly released documentary Punch 9 for Harold Washington and participate in a discussion with one of film's producer Raymond Lambert."
Jacqueline Trussell, the program's advisor and a Roosevelt alumna, is an adjunct professor of African American Studies in Roosevelt's St. Clair Drake Center for African and African American Studies. Trussell adds, "Students learn best when they reflect on what they've learned." She'll assist this year's cohort to prepare a portfolio of its collective work, reflecting on both Travis' and Washington's legacy through a historical and socially conscious lens.
The Foundation has contributed $2.6 million to Roosevelt University to date — supporting the scholarly endeavors of more than 100 students.  The Foundation's most recent gift of more than $400,000 makes it the University's largest recurring annual gift for the tenth consecutive year.
The Roosevelt Community congratulates the 2022-23 Travis Scholars cohort that includes nine returning students and eight new members:
Rachel Adu, biology

Abel Alvarez, criminal justice

Lauren Amour, organizational leadership

Alyssa Barajar, business management

Lorencion Blakeney, psychology

Sarah Cianca, medical technology

Manyah Chatman, biology

Zontell Hawthorne, undecided

Jonathan Hernandez, psychology

Victoria Jaimes, radiography technology

Tasia Kight, psychology

Sergey Kreynin, computer science

Courtney Liberty, nursing

Natalia Mendez, biology

Destiny Richardson, middle school education

Veyoncee Robinson, hospitality and tourism management

Michael Smith, journalism and media studies