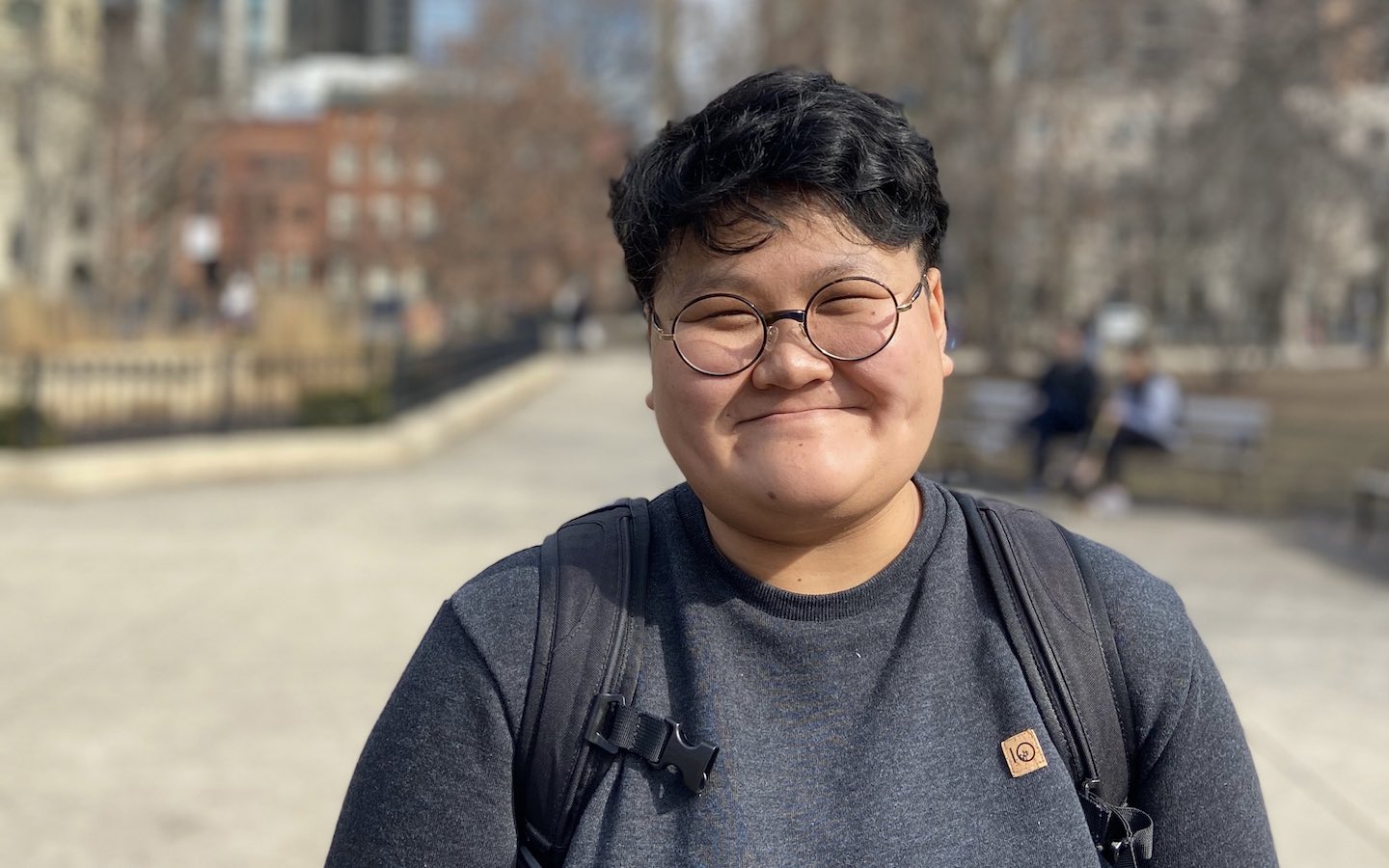 Roosevelt University senior Rose Poplawski won the 2021 Abraham Lincoln Civic Engagement Award for their dedication inside and outside the classroom.
Each year, the Lincoln Academy of Illinois honors seniors from the state's colleges and universities. The Roosevelt selection committee lauded Poplawski for their "desire to make a difference in the world through civic engagement."
Poplawski is an Honors student and women's and gender studies major. During their time at Roosevelt, they have excelled in the classroom with a perfect 4.0 grade point average. Poplawski is also a vocal advocate for community public health, reproductive rights and gender justice. During National Public Health Week, they led a seminar on gender justice and electronic health systems.
"I am grateful for my time at Roosevelt as I have had the privilege of learning in an environment that supports actively challenging processes and ideas in a safe space," said Poplawski.
In a virtual ceremony, Governor J.B. Pritzker commended this year's Lincoln Laureates on their accomplishments. Poplawski will receive a letter and certificate of merit signed by Pritzker, a Lincoln medallion, a $500 check, and a challenge coin that encourages recipients to "live in the spirit of Abraham Lincoln, providing leadership that inspires and transforms the world."
After graduation, Poplawski plans to continue their education.
"As I pursue law school, I will hold Lincoln's essence of humility closely to both guide and motivate me towards a lifetime of civic-minded service," Poplawski said.