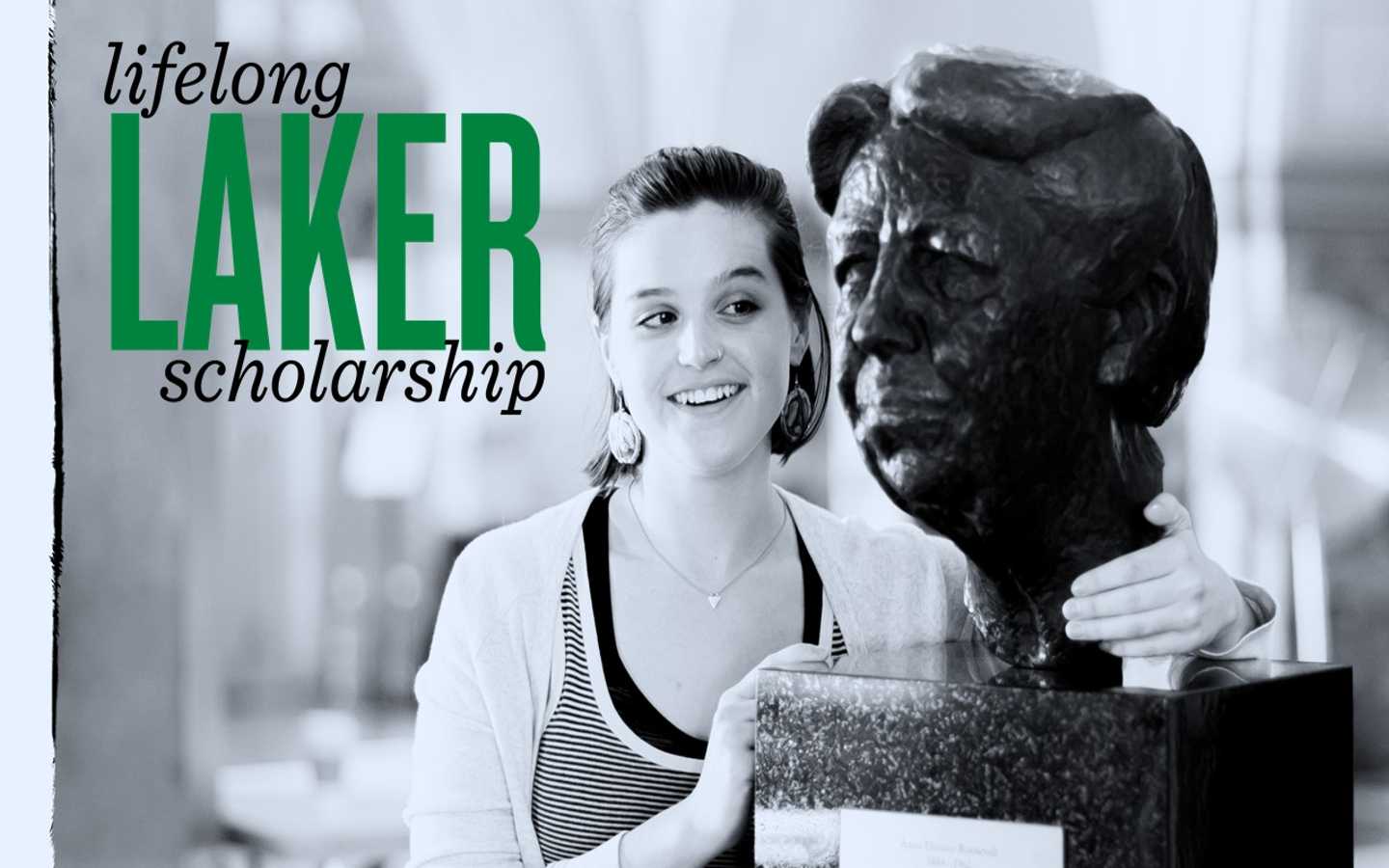 Roosevelt University hopes a new scholarship program will encourage alumni looking to continue their education to include Roosevelt on their list of potential universities. The program also aims to provide alumni benefits "of real, measurable value," according to University Advancement and Enrollment Management leaders who partnered to launch the effort.

The new Lifelong Laker Scholarship is available to alumni who have completed a Roosevelt University or Robert Morris University Illinois degree and are pursuing a master's degree at Roosevelt. The program, to commence with the 2023–24 academic year, provides a 15% tuition discount to both part-time and full-time students in select programs.
Roosevelt offers more than 45 master's degree programs across its four colleges: Chicago College of Performing Arts; College of Humanities, Education and Social Sciences; College of Science, Health and Pharmacy; and Heller College of Business. Qualified undergraduate students currently have access to 19 accelerated master's degree programs—allowing them to obtain both a bachelor's and a master's degree from the University in an abbreviated period of time.

Nicole Barron, vice president of enrollment, marketing and advancement, says, "This scholarship program, in combination with other initiatives like our accelerated master's degrees, will help make a graduate education more accessible to our community." Roosevelt continues to prioritize efforts that remove barriers in higher education. Earlier this year, the university announced a 40% tuition decrease for its incoming undergraduate students.
Barron continues, "Our commitment to access must span the entire educational life cycle. For example, the addition of the Lifelong Laker Scholarship could make Roosevelt very appealing to prospective undergraduate students who already know they wish to obtain a graduate degree. It will also benefit former students looking to return to the classroom after time away." Director of Graduate Enrollment Sarah Hellstrom says, "Our graduate programs offer opportunities for personal growth and professional networking. The addition of the academic credential is just another of the many benefits."
According to worldwide employment website Indeed, "Many master's programs accept students with backgrounds that may differ from the degree major, which allows individuals to choose a new field to gain knowledge and skills." This makes a master's degree ideal for individuals interested in making a career change.
 "This is the first step in revitalizing our alumni benefits program. We look forward to announcing other new initiatives and programming this fall," says Jared Fritz-McCarty, assistant vice president of advancement. Expanded efforts will focus on career and leadership development, mentorship and affinity groups.
Prospective graduate students are invited to attend an open house on Thursday, July 6 from 5:30–7:30 p.m. on Roosevelt's downtown Chicago campus. Academic, financial aid, veteran and career development representatives will be available.
To further explore the Lifelong Laker Scholarship (alumni scholarship program), contact the Office of Graduate Admission at gradadmission@roosevelt.edu or 877-APPLYRU. Some exclusions apply and satisfactory academic progress is required for renewal. The scholarship program is currently approved for students entering in the 2023–24 and 2024–25 academic years.