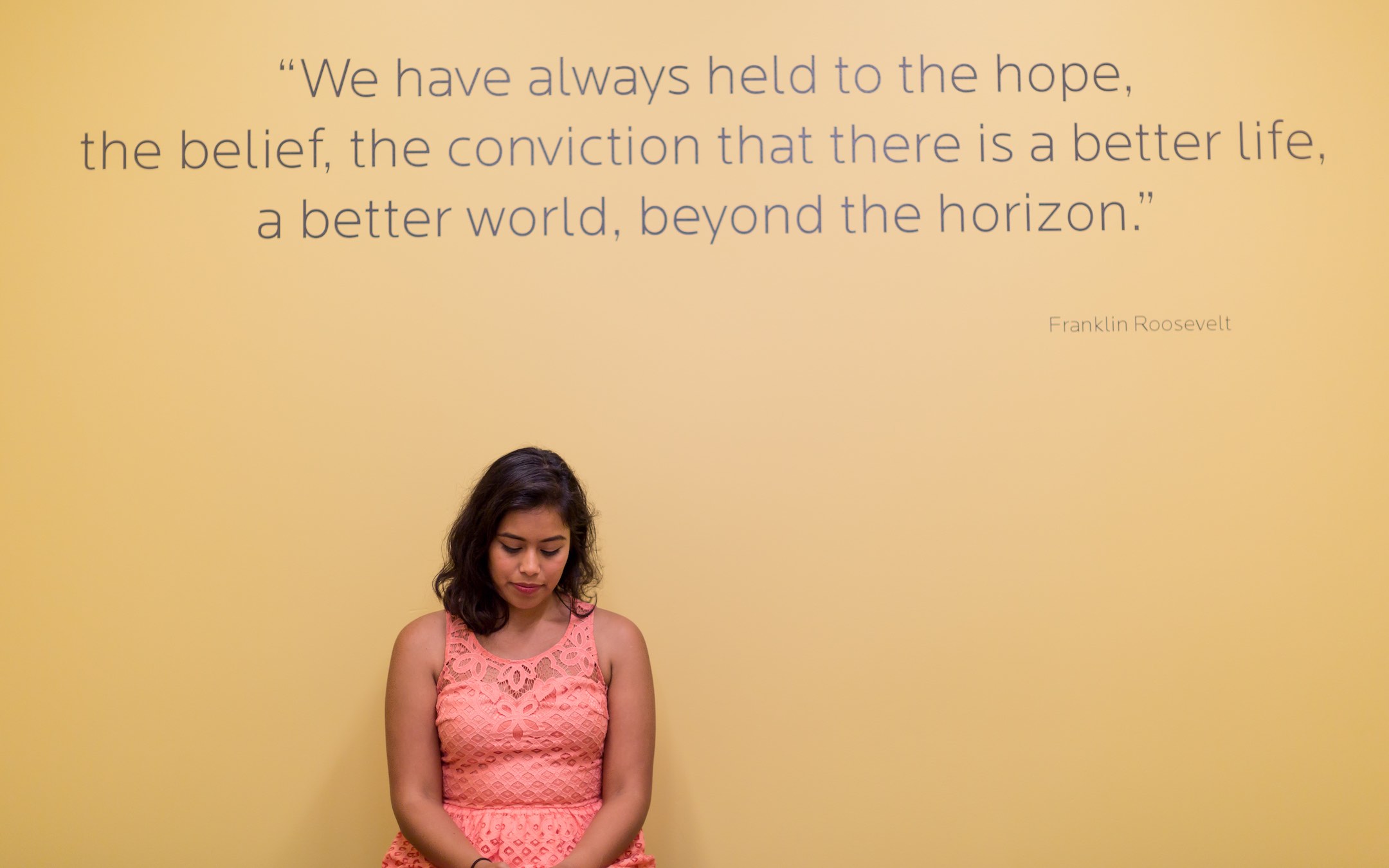 With a generous three-year gift from the Albert and Anne Mansfield Foundation, Roosevelt University will establish a new fellowship for student activists.
Launching in 2021, the Mansfield Fellowship for Activism and Community Engagement will help place 15 students a year in paid summer internships. The program, led by the Mansfield Institute of Social Justice, will prepare students to create social change on the issues they care about, such as environmental justice, racial injustice and immigrant and worker's rights.
The fellowship grants each student with academic credit toward their Roosevelt degree and a $2,500 stipend.
"We are thankful for the support of the Mansfield Foundation, which will advance our students' development as community leaders," said Ali Malekzadeh, president of Roosevelt University. "The program helps remove financial barriers for both our students and Chicago-area organizations, and allows more students to complete summer internships with nonprofits."
Current Roosevelt students can apply here.
Through their work in local community organizations, the Mansfield Fellows will come together as a cohort to explore academic, activist, advocate and abolition approaches to social change.
"Throughout 2020, we were reminded that the work of the Mansfield Institute and Roosevelt University matters for the greater good," said Dr. Heather Dalmage, the director of the Mansfield Institute. "We see our students responding to injustices not only through words, but through action. The Mansfield Fellowship will help students develop knowledge, imaginations and skills as future leaders of their communities."
The fellowship is about building a community of RU students transforming themselves and their communities: Students will attend events together, work in groups through the summer seminar, and bring in other Roosevelt students.
"We're grateful for the continued partnership of the Mansfield Foundation and their commitment to social justice activism and education," said Dalmage. "I look forward to seeing what these Roosevelt students will accomplish, and how they will help make an immediate impact within local organizations."
The Albert and Anne Mansfield Foundation supports a variety of social justice non-profit programs and causes, including grants for special project fellowships for lawyers at advocacy organizations encompassing a broad array of social justice issues for their client communities. In 1999, the Foundation provided funding to establish the Mansfield Institute for Social Justice at Roosevelt University.
The foundation also supports other scholarships and scholar-activist training programs at the University.
ABOUT THE MANSFIELD INSTITUTE
Within Roosevelt University, the Mansfield Institute for Social Justice and Transformation has built spaces for critical dialogue and action across disciplines and communities. The Mansfield Institute cultivates a social lens among our students, faculty and community through transformational learning opportunities and social justice actions.
ABOUT ROOSEVELT UNIVERSITY
Roosevelt University is a private institution founded in 1945 on the principles of inclusion and social justice. Roosevelt offers associate, undergraduate, graduate and doctoral programs online and at four campus locations in the Chicago area.
In March 2020, the Higher Learning Commission approved the integration of Roosevelt University and Robert Morris University Illinois. Through the Building a Stronger University strategic plan, the new Roosevelt will be nationally recognized as a catalyst for students from all walks of life to receive transformational learning experiences. Students who attend the expanded University will become socially conscious citizens who thrive in a diverse and changing world.