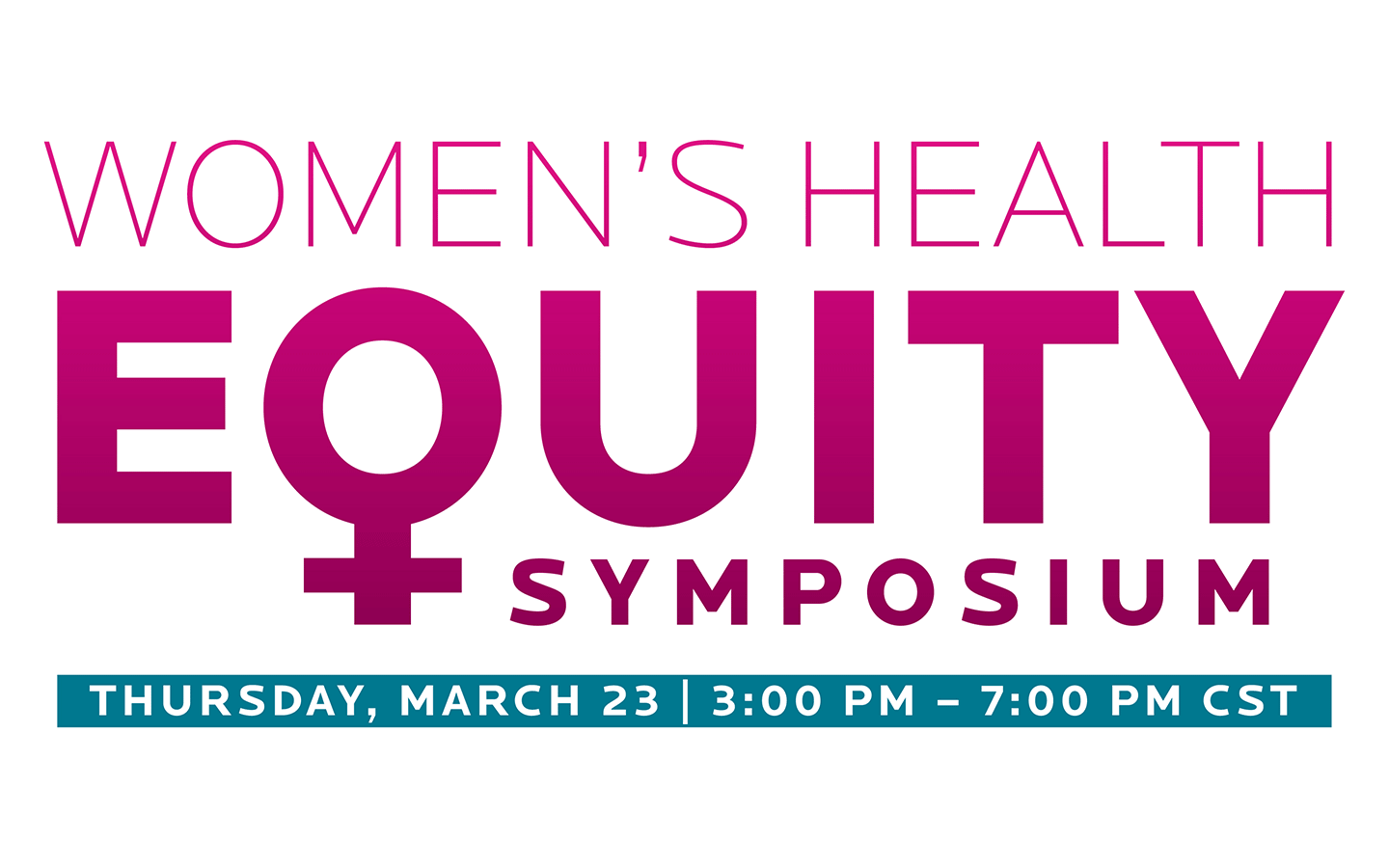 In honor of Women's History Month, Roosevelt University's Women's Leadership Council will host its inaugural special topics symposium on Thursday, March 23 at the University's downtown Chicago campus from 3:00 p.m. to 6:00 p.m. CST. The evening will start with a panel discussion, followed by breakout conversations and a networking reception.
 "The Symposium features a panel of health experts and equity advocates and aims to educate and empower individuals with ideas for how to advance equity and health access for female-identifying individuals." said Julia Brady, Interim Chief Advancement Officer and VP University Relations for Roosevelt University. "By convening experts from the National Institutes of Health, Planned Parenthood of Illinois, Roosevelt University and Women Employed, we are exploring the physical, mental and socio-economic determinants of health for women, as women's health is a key driver of healthy communities, families and workplaces."
The panel will be moderated by Sadhana Jackson, M.D., Principal Investigator and NIH Distinguished Scholar at the National Institutes of Health. Sadhana is returning to Roosevelt after speaking at the 2022 American Dream Reconsidered Conference.
Panelists include:
Amy Whitaker, MD, MS, Medical Officer, Planned Parenthood of Illinois, Clinical Associate Professor in the University of Chicago's Department of Obstetrics and Gynecology
Yue Li, PhD, Assistant Professor of Psychology, Roosevelt
Sharmili Majmudar, Executive Vice President of Policy, Programs and Research, Women Employed
Maureen Benjamins, Senior Research Fellow, Sinai Urban Health Institute 
The event is free and open to the public; however, registration is required.
The first 100 to register will receive a FREE copy of Jane Against the World: Roe V. Wade and the Fight for Reproductive Rights by Karen Blumenthal, which has been selected as the Women's Leadership Council's Spring book read. The virtual book read will take place Wednesday, April 26 at 7:00pm CST. Books will be available for pick up at the symposium.
A special thank you to our communications sponsor, CS-Effect.