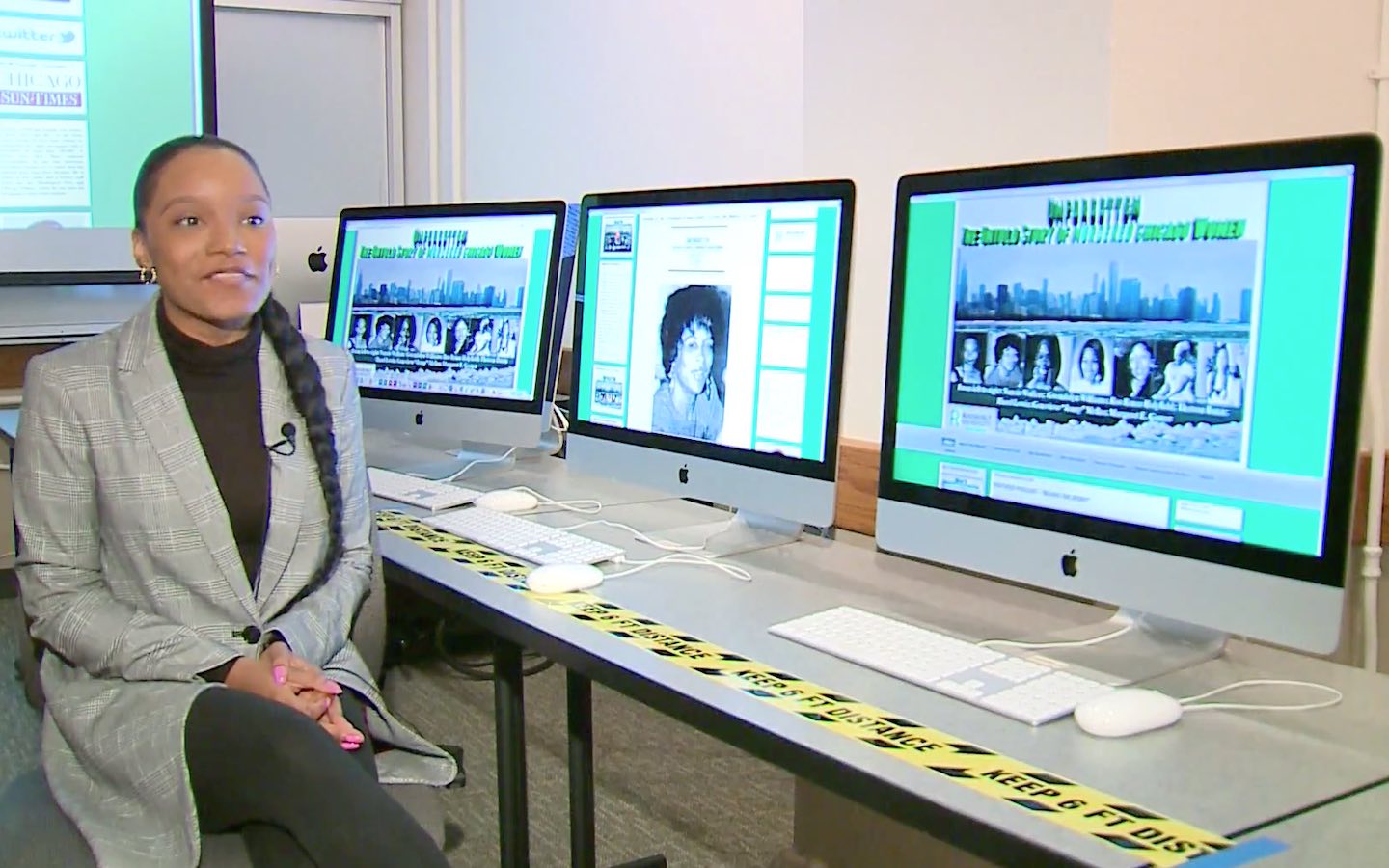 Roosevelt University faculty and alumni took home three awards from the National Association of Black Journalists. The group is the largest organization of journalists of color in the nation.
The Collegiate Salute to Excellence Awards recognize some of the brightest rising talent in journalism. Professor John Fountain's students won best use of multimedia – special project for "Unforgotten 51: The Untold Story of Murdered Chicago Women." The project lifted the voices of slain women and made their cases visible, sparking a wave of coverage from a five-part series on WVON-AM to People magazine.
Honorees included Fountain and students Samantha Latson, Mohammad Samra, Arianna Thome, Nick Ulanowski and the rest of the project staff.
The Professional Newspaper Salute to Excellence Awards recognize outstanding Black journalists across America. Fountain won first place for best commentary in a newspaper with circulation under 100,000. His three columns in the Chicago Sun-Times waded into his rage and grief over anti-Black racism in the city.
Journalism alum Evan Moore also nabbed a first-place award in sports writing. Moore's moving feature in the Sun-Times follows a South Side kid who grew up to become a bull rider. Moore graduated with his master's in journalism in 2014.
The National Association of Black Journalists is the largest organization of journalists of color in the nation. The association offers innovative training, career advancement opportunities and advocacy initiatives for Black journalists and media professionals.
About Journalism and Media Studies
The Bachelor's in Journalism and Media Studies degree is a mix of hands-on professional courses and theoretical courses that allows you to choose between two concentrations. Students in the journalism concentration will complete coursework in online, broadcast and print journalism to prepare for work in today's multimedia news environment.
Media studies students learn how to analyze, evaluate and create messages using all forms of media technologies to prepare for graduate study as well as work in the media industries and communications.