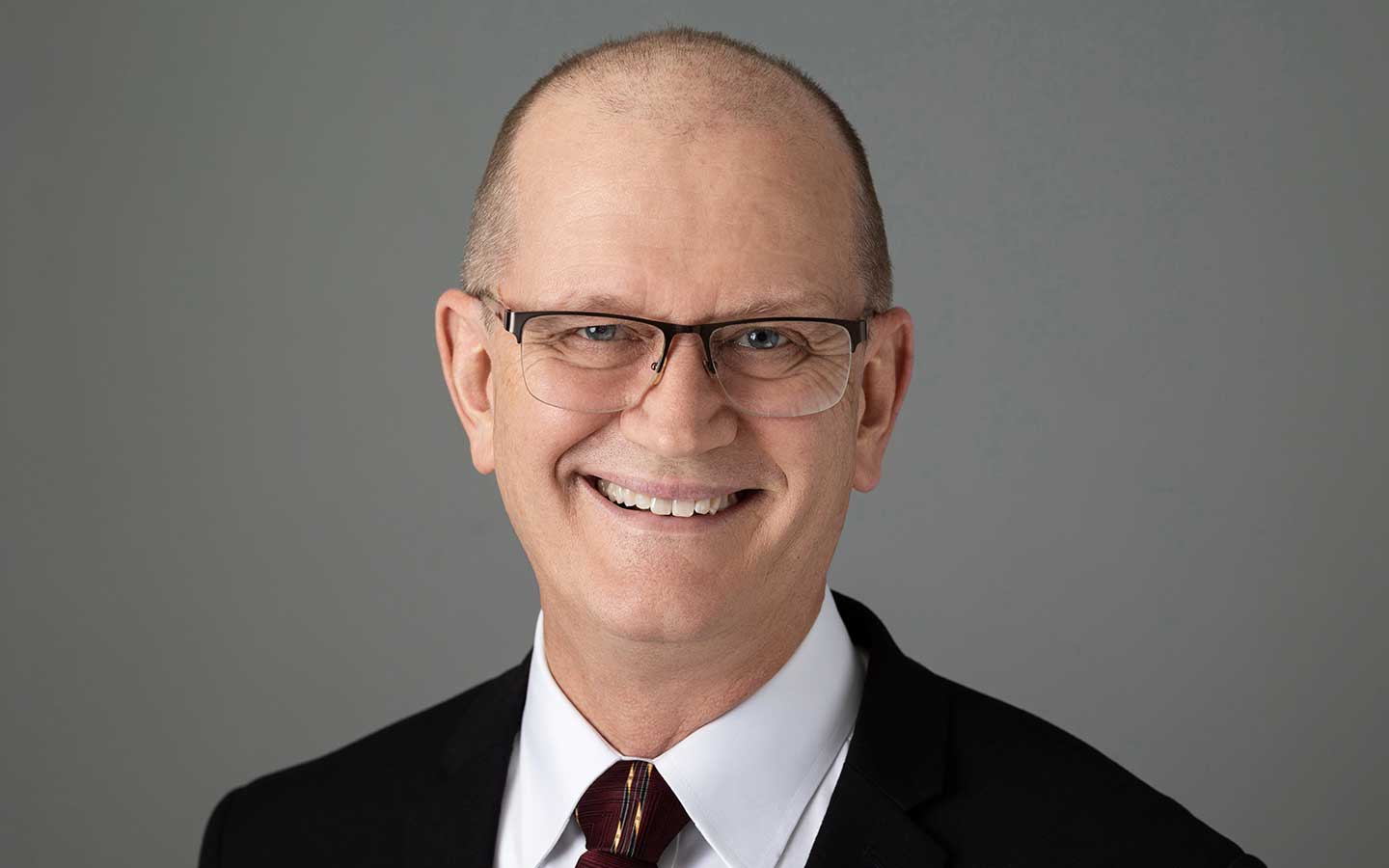 Dr. Kevin Hampton will serve as the next dean of the Chicago College of Performing Arts (CCPA), with his term set to begin on July 1. 
"As we considered the outstanding finalists for the position, the search committee was impressed by Kevin's record as an advocate for DEIB [Diversity, Equity, Inclusion and Belonging], as evidenced by his leadership in curricular transformation and intentional work to hire and retain faculty from diverse backgrounds; his effective stewardship of departmental resources and record of successful fundraising; and his reputation as a principled, inclusive and supportive leader and colleague," said Dr. Melissa Hogan, who chaired the Search Committee. "He will be a powerful advocate for the CCPA community."
Dr. Hampton served most recently as chair of the Department of Music and Professor of Piano in the Holland College of Arts & Media at Southeast Missouri State University. During his tenure, he successfully led the department, college and institution in becoming the first to be recognized by Yamaha Corporation as a Yamaha Institution of Excellence.
Prior to joining Southeast Missouri State University, Dr. Hampton served as Professor of Music at Armstrong Atlantic State University (now Georgia Southern University's Savannah campus), where he was recognized in 2010 for outstanding service to the institution. While at Armstrong, he led the successful establishment of faculty senate during the institution's implementation of shared governance.
Active as a clinician and adjudicator, Dr. Hampton served as a guest artist clinician and adjudicator for Musicfest Northwest in Spokane, Washington (2010, 2014, 2017). He has presented at the MTNA national conference and regularly at the state conferences held by the Georgia Music Teachers Association and the Georgia Music Educators Association. Dr. Hampton has served on the screening jury of the Hilton Head Island International Piano Competition as well as the Competition Jury. He has also adjudicated for the state conventions of MTNA in Texas, Mississippi and Colorado, and the state auditions of MTNA in Georgia, Illinois, South Carolina, Missouri, Colorado, Texas and Mississippi.
Equally comfortable in solo and collaborative roles as a pianist, his performances have included appearances at Kent State University, Kansas State University, the Delaware Music School, the University of Georgia, Trinity University (San Antonio) as well as with the Savannah Sinfonietta, the Valdosta Symphony and others.
He has done extensive research on the stylistic evolution of composer George Walker, the 1996 Pulitzer Prize winner in Music, through an examination of selected works for solo piano. His dissertation research developed the first comprehensive biography of Walker and was based on interviews with the composer. Dr. Hampton continues to pursue research in pedagogical approaches for teaching students with hypermobility as well as the twentieth century repertoire for piano four-hands.