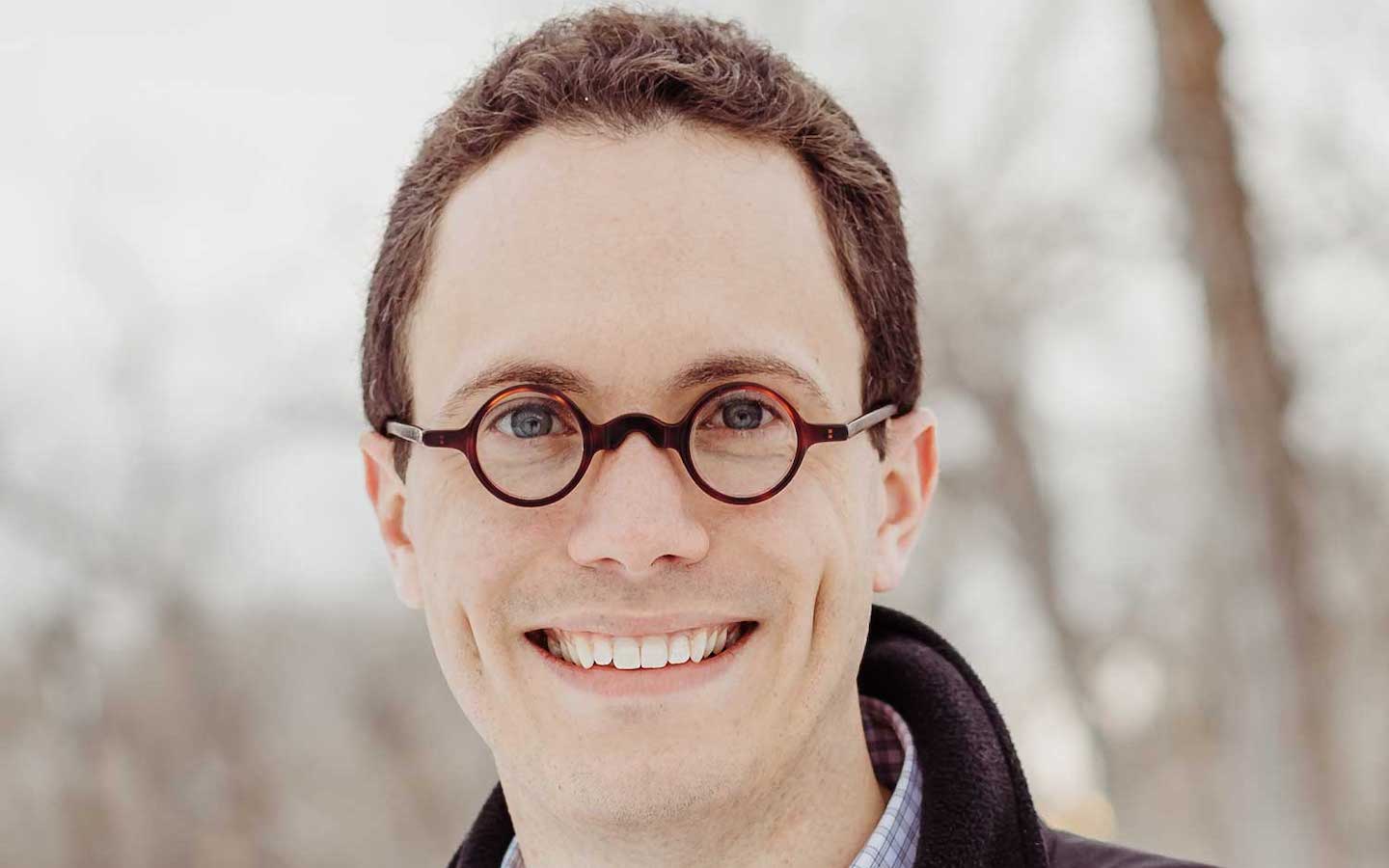 Four score and 78 years ago, Abraham Lincoln gave his most famous speech on the Gettysburg battlefield. He called on Americans to advance the "unfinished work" of America's founding values, even in a time of deep division and war. Where does that promised rebirth of freedom stand today?
In 2021, Professor Tom Kernan served as consultant on NON:op Open Opera Works' production of Salvatore Martirano's L's GA. The Chicago company commissioned responses to the multimedia composition, which set the address to music.
Kernan is an associate professor of music history at Roosevelt University's Chicago College of Performing Arts. In the lead essay for the project, he explores why the Gettysburg Address and L's GA remain a worthwhile creative project for artists in 2021.
"Martirano composed L's GA during the Vietnam War and the height of the African American Civil Rights Movement," he said. "In that moment not only was Lincoln's goal unmet, but these external and internal wars once again obscured any hope of having the text, majestic as it remained, ring true."
Roosevelt alum Kameron Locke also contributed to the project with an essay and video performance. Locke is a classical singer and research-based artist who expresses what he defines as the "facets of Blackness" through music, performance and study.
"L's GA was conceptualized at a time when the words of Abraham Lincoln were but a squandered hope," Locke said. "It was important that I connect my art with activism for my approach to Salvatore Martirano's enigmatic depiction of Lincoln's unrealized words."