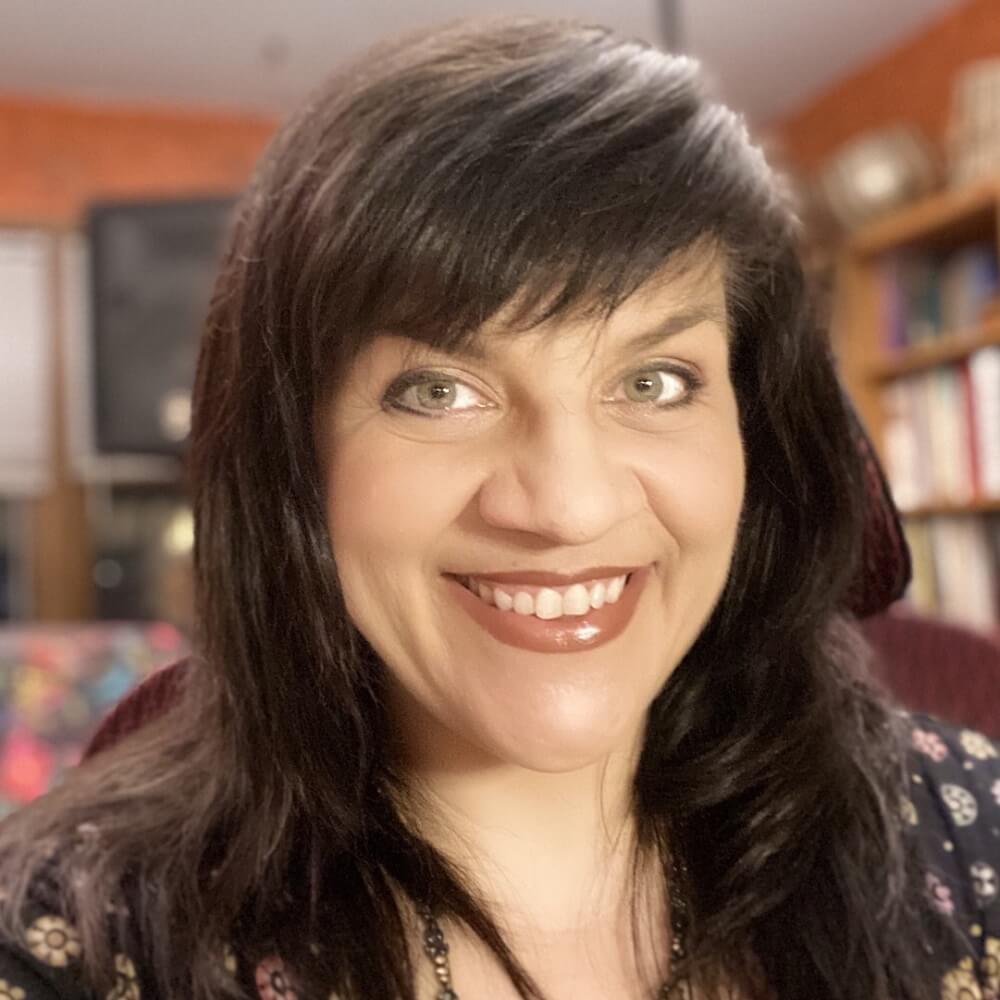 Teaching Prf Musical Theatre
Chicago College of Performing Arts
» Theatre Conservatory
About Me
Nadine Gomes has spent her career exploring the genres of musical theatre, jazz, pop/rock, and opera as a singer and voice teacher. She is a full-time Lecturer in Voice in the Theatre Conservatory in the Chicago College of Performing Arts at Roosevelt University, where she has been on faculty since 2004. Her voice students sing on Broadway, Off-Broadway, in national tours, in regional theatres, and throughout Chicago.  In addition to performing roles in regional theatre and opera, Nadine's concert work has taken her throughout the U.S. and Taiwan with such ensembles as the Chicago Symphonic Pops Orchestra, Vocal Summit, and Ars Musica Chicago.  She served as the Music Director for HealthWorks Theatre for three years, and she was a touring company member for five years. Nadine has also performed at such jazz and cabaret venues as Davenport's Piano Bar, Simone's Cabaret at Cyrano's Bistro, The Fairmont Hotel, and the Treemont Hotel. She was a founding member of the a cappella jazz quintet, The Hi-Tops.
 Nadine spent seven summers as the conductor of the Gallery 37 Vocal Arts Ensemble, serving as Chorus Master for The Love for Three Oranges and The Magic Flute at The Chicago Cultural Center. She was also the Stage Director for a production of The Magic Flute with Lyric Opera's Opera Kids! program. For ten years, Nadine served as a faculty member in both the Voice and Early Childhood Music departments at The Sherwood Conservatory of Music. She is a member of the National Association of Teachers of Singing, as well as a registered Music Together™ teacher.
Nadine received an M.M. in Vocal Performance and Pedagogy from the Music Conservatory in CCPA at Roosevelt University, she earned a B.S. in Performance Studies from Northwestern University, and she was a Vocal Jazz Performance Major at Berklee College of Music in Boston. 
Topic of Expertise
Vocal Health

Nadine is passionate about instilling good vocal health habits in her students at CCPA. She has created practical course materials on the subject, and she often brings in guest speakers to give her students the most recent information from medical professionals and researchers in the field

Pop/Rock Music in the World of Musical Theatre

Many of today's new musicals are begin written by pop/rock singers, so, in addition to traditional Broadway repertoire, musical theatre singers need to be comfortable performing a wide range of genres such as: Motown, Hip-Hop, Disco, and Country. Nadine has sung extensively in the pop/rock genre in her career, and she has taken workshops with leaders in the pop/rock musical field, such as Sheri Sanders and Melissa Cross. This is an exciting time for new musical theatre!
Education
M.M.

Vocal Performance & Vocal Pedagogy — Roosevelt University

B.S.

Performance Studies — Northwestern University

2 years

Vocal Jazz Performance — Berklee College of Music
Degree Program Affiliations