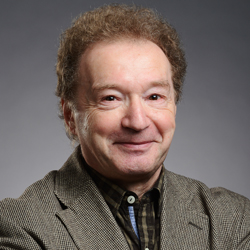 College of Arts and Sciences
» Computer Science
About Me
I joined Department of Computer Science of Roosevelt University in 2001. My previous experience includes work in the IT industry and academic positions in:
Laboratory of Mathematical Logic, Steklov Institute of Mathematics, St. Petersburg, Russia, 1993-2001;
Computing Science Department, Uppsala University, Sweden, 1996-1999;
School of Computer Science, The University of Manchester, UK, 1999-2001.
Topic of Expertise
theoretical computer science

Primary research area: algorithm design and computational complexity.
Education
Ph.D.

Mathematics — Steklov Institute of Mathematics, Russia

M.S.

Mathematics — St. Petersburg State University, Russia
Degree Program Affiliations