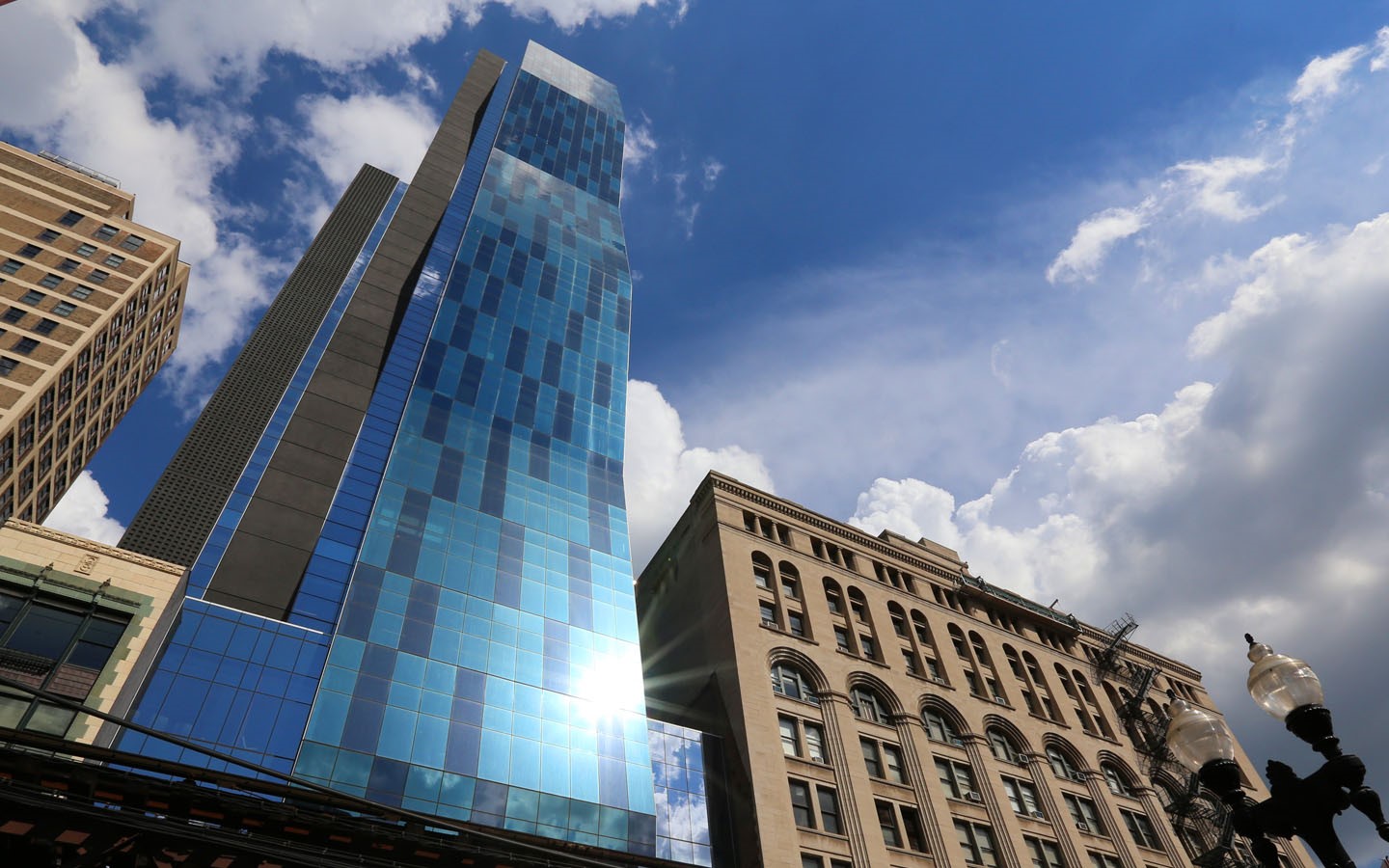 As a women's college graduate and a legal and compliance leader in the life sciences industry, Margaret Price has always been passionate about equal access to higher education. She joined the advisory board of the Roosevelt University Women's Leadership Council to spark opportunities for future leaders.
Price is the head compliance officer for Abbott's Medical Devices division. At Abbott, she helms a growing team responsible for U.S. compliance issues and drives coordination of global compliance issues. Since she joined the company in 2017, she drove global integration of the Abbott Medical Devices program and built the compliance team following Abbott's acquisition of St. Jude Medical.
Price shares her lessons on leadership and what we owe to others. Learn more about the Women's Leadership Council.
My first impression of Roosevelt is that it's a unique school that was founded on principles of equal access to education for everyone. That resonated with me.
As a child, I read biographies of women leaders who changed the world, including Red Cross founder Clara Barton, abolitionist and women's rights activist Sojourner Truth, and Elizabeth Blackwell, the first woman in America to earn a medical degree.
Women have made tremendous progress but there is still a long way to go. I believe it is so important for women to support and mentor other women.
I learn every day. Some people think that leadership is talking all the time and having all of the answers. It's not. It's as much about listening, learning, being curious and stewardship as it is about showing up strong.
My commencement speaker, Cokie Roberts — a prominent journalist and fellow Wellesley alum — told us, "you can do it all, [but] there are times when you have to not do it all at once." At the time, I thought that was a ridiculously limiting thing to say, but I have come to see that she was right. It is a marathon, there will be trade-offs, and you will make different choices at different times in your life. And that is OK.
I have sometimes seen an unfortunate tendency among women to not have each other's backs. It's almost as if some think it's a zero-sum game where only one woman will make it to the top. That's the wrong way to think about it.
We all stand on the shoulders of women who came before us. And I'm a firm believer in what goes around comes around.
Help each other and think outside the box. There are so many different paths you can take in life, but try to pick one that brings you personal fulfillment. Be ambitious and expect more. But do not expect yourself to be perfect.
About the Women's Leadership Council
The Women's Leadership Council collaborates with other groups at Roosevelt as well as the community to identify the critical issues women face. The Council hosts programming, provides mentorship and gives back to initiatives that facilitate real solutions to close the gender gap. All women and men who know and support Roosevelt University are welcome. Join the community.