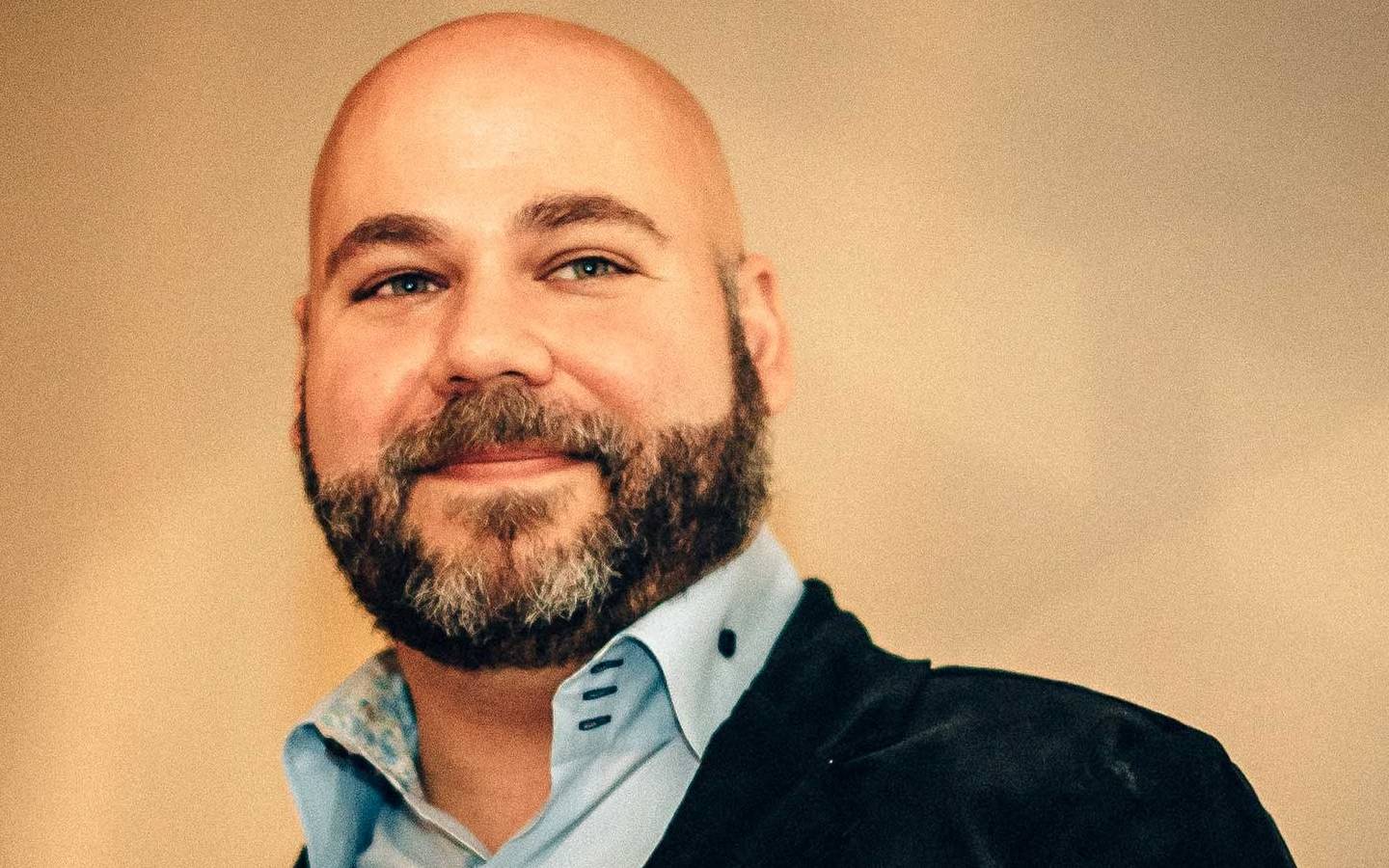 Assistant professor of psychology Matthew Skinta has been selected as the 2023-24 Frank Untermyer Excellence in Teaching Awardee and Lecturer. Dr. Yue Li, his nominator and colleague, says, "Dr. Skinta's professional trajectory is deeply in line with the global, human rights-oriented work that is part of Frank Untermyer's legacy. He carries these same values of anti-colonialism, equity and inclusion into his classes at Roosevelt."
The annual award—named for the late Frank Untermyer, professor emeritus of political science and African studies—recognizes a faculty member's dedication to the craft of teaching in the discipline of the social sciences. This year's awardee brings his inspiring research into the classroom to enhance student experiences. 
Skinta was selected by a committee of the award's recent recipients: LaDonna Long, associate professor of criminal justice; Sandra Frink, associate professor of history; and Heather Dalmage, professor of sociology. The committee highlighted Skinta's extensive LGBTQ+ research and activism, as well as his recognition by national organizations such as the American Psychological Association. They added, "He routinely invites students to participate in this research, which has allowed many to publish and present. Importantly, he is also a generous and supportive mentor to students."
Skinta holds a PhD and MA in psychology from Kent State University, and a BA of psychology and crime and delinquency studies from University of Kansas. His areas of expertise include LGBTQ+ psychotherapy, clinical health psychology, minority stress and health, and HIV/AIDS. 

He shares, "My whole passion in higher education and as a psychologist revolves around social justice and building a more compassionate world. I'm moved and honored to be recognized in this way by my wonderful colleagues."
Li continued, "Dr. Skinta will continue to be a key contributor to conversations around social justice and equity at Roosevelt and in the international psychology community. Furthermore, he has been a wonderful colleague and mentor to me. As a pre-tenured junior faculty of color, I have greatly appreciated his support and collegiality. It helps me feel encouraged and offers a sense of belonging."
"Dr. Skinta's primary focus is directly connected to a better life for global citizens," says Amy Likover, the daughter of Untermyer. "My father's mission was to cultivate educated students who would make a difference in the world, so I believe he is appropriately honored by being associated with outstanding teachers at Roosevelt."
Dr. Gina Buccola, interim dean of the new College of Humanities, Education & Social Sciences, reiterates the broad impact of Skinta's work: "Matthew's work has broad, significant implications, particularly now, as we watch the rise of legislative actions limiting LGBTQIA+ rights. It spotlights the connection between social sciences, politics and the world around us." Buccola also expressed her gratitude for Likover helping "honor her father's legacy in this wonderful way."
Dr. Skinta will present the 2023 Frank Untermyer Lecture on Tuesday, October 10 at 11 a.m. on Roosevelt's Chicago campus. This event is open to all members of the Roosevelt University community. Advanced registration is encouraged.