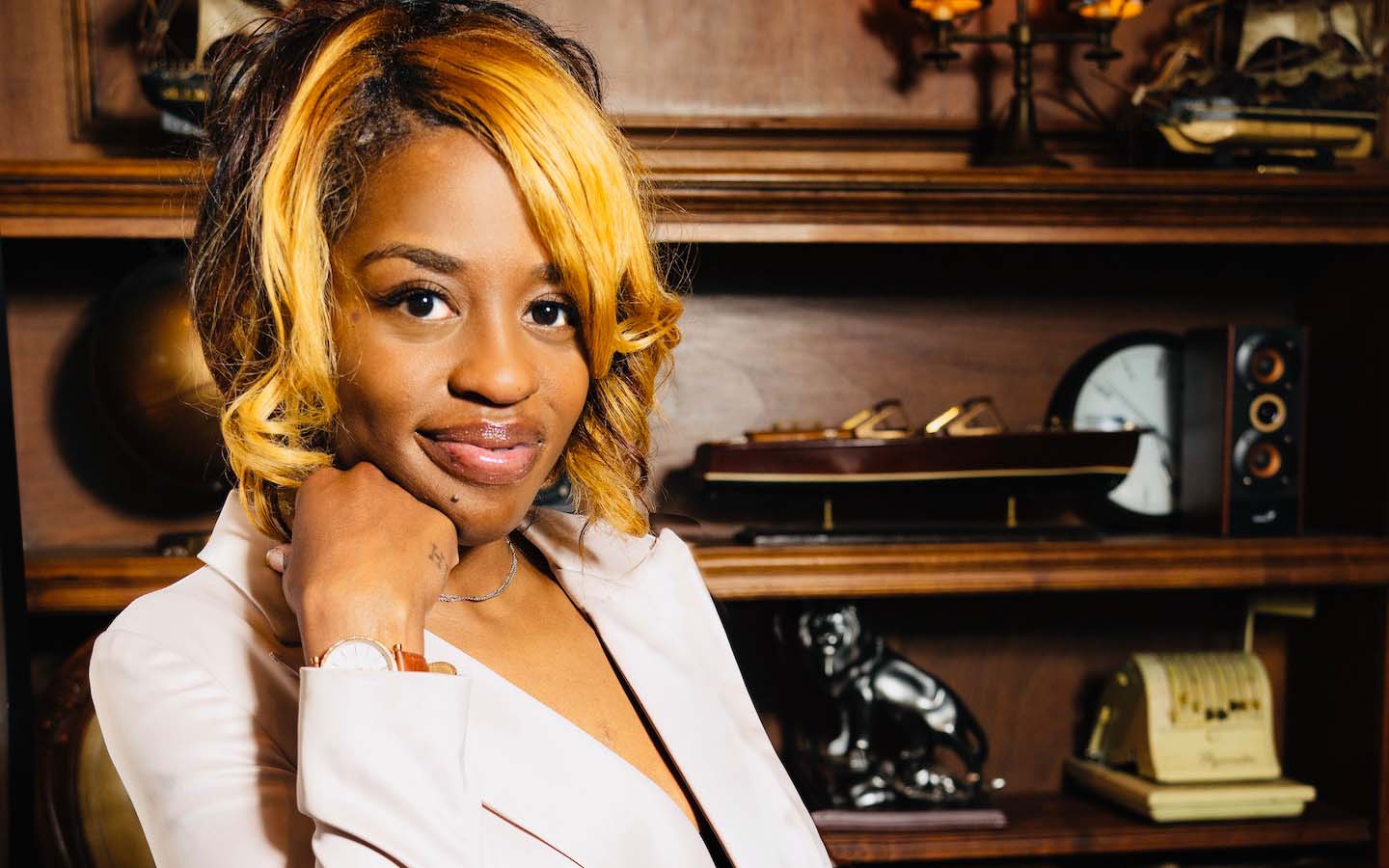 Robyn Hugh has worked in fashion for half of her life, from retail roles to visual merchandising and graduate school in London. As the founder of Love Finesse, the Roosevelt alum applies her creative eye to help emerging brands make a splash online and in person.
Robyn talked to Roosevelt about pursuing a creative career and opening her own business.
When did you know you wanted to start your own business?
I've always been someone who took matters into their own hands, an entrepreneur at heart. As a child, I raked leaves or shoveled snow even when I didn't have to.
Love Finesse began as a personal styling business when I was a Roosevelt student. I helped the LGBTQ community here in Chicago when I first started. My clients were people who liked to dress outside of societal norms or people who wanted to transition into a new style.
Tell us more about your company, Love Finesse. How do you partner with Chicago fashion brands and boutiques?
Love Finesse is a fashion business service that offers branding and marketing content, digital media style packages, and curation for pop-up shops and boutiques.
Chicago has our own style. We have distinctive emerging streetwear brands here — a very flashy, almost gaudy. While a lot of pop-ups happen here, the shop itself is often plain and dull. Pop-ups become more about the drinks or the event than the merchandise. Clothes are tucked away and folded, not exposed the way they should.
With Love Finesse, I want to make sure that fashion brands are getting the love they deserve. I help make the pop-up experience exciting and build brand loyalty.
In London, I helped a bandage-dress designer build her brand and put together photoshoots. I also worked with a fashion tech company helped businesses post the correct measurements on their websites, reducing returns. We used augmented reality to computerize models and get their measurements.
How has your psychology degree prepared you as an entrepreneur?
As a psychology student, in-class presentations were a major thing. I was very good at writing papers, but the presentations and collaborations were pivotal for me.
Roosevelt is the social justice school, and I got in my creative element in the Politics of Fashion with Dr. Marjorie Jolles. That class helped me stay grounded and reminded me why I wanted a creative career.
In Love Finesse, I'm combining my love of people and fashion. That's what I'm grateful for.
You're also developing a youth program in Chicago. Why did you want to work with creative students?
The youth program will teach young people between the ages of 14 and 20 how to build their entrepreneurial skills in a creative environment. At the end of 12 weeks, the participants will showcase their creative work in a pop-up shop. We'll also be a fashion street team for emerging brands.
Young people will gain the soft skills they need: collaboration, communication, networking and follow-up. Participants will also learn from mentors and create a connection to use when they're ready to take the next step in their careers.
Interested in collaborating or volunteering with Robyn's youth program? Email her here.
Any advice for current Roosevelt students?
When it's time to jump out the window, jump. From grade school to high school, I begged my teachers to do my presentations after class. That came back to bite me. My advice is to keep putting yourself out there.
The main thing is to network and connect. Follow up and keep records of who you connect with. You never know when or how you may be able to build together with that person in the future.