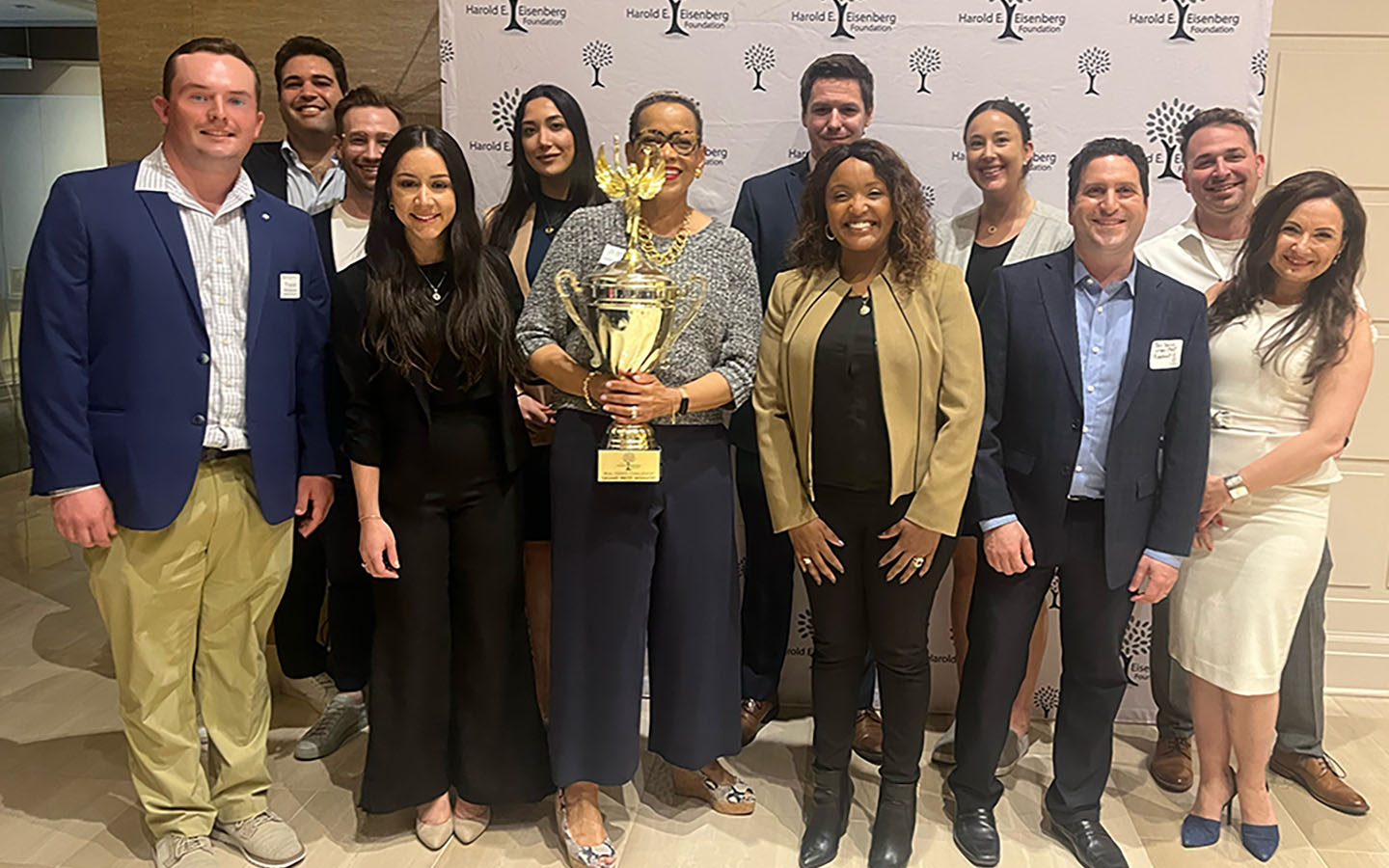 Marshall Bennett Institute of Real Estate students defeated three teams to win a hands-on development challenge, claiming $5,000 in scholarships.
In April, real estate students from nine universities gathered in a glossy conference room for the Harold E. Eisenberg Foundation annual challenge. Teams had to propose redevelopment projects for Johnny's IceHouse East, the former Blackhawks practice rink.
Roosevelt students worked together to build a financially sound plan that fits in with the surrounding West Loop neighborhood. The group pitched their proposal to judges who work for major development and investment firms.
The students prepared through the Real Estate Development course, the capstone of the master's program. Guided by two faculty advisors and industry experts, the class developed a plan for a multiuse building. Their vision combined restaurants, bitcoin mining, tech classes and esports venues.
Roosevelt students won the graduate division against Ball State University, Fordham University and the University of Notre Dame.
Congratulations to students:
Brett Butler
Leila Gathogo-Winn
Alexandra Martello
Trace McGuire
Tatiana Nagornova
Michael Penicnak
Pamela Sanchez-Munoz
Jennifer Warfield
Ryan Watt
And thank you to faculty and industry mentors:
Jon Dennis
Trish Gordon
Moses Hall
Andrew Savoy