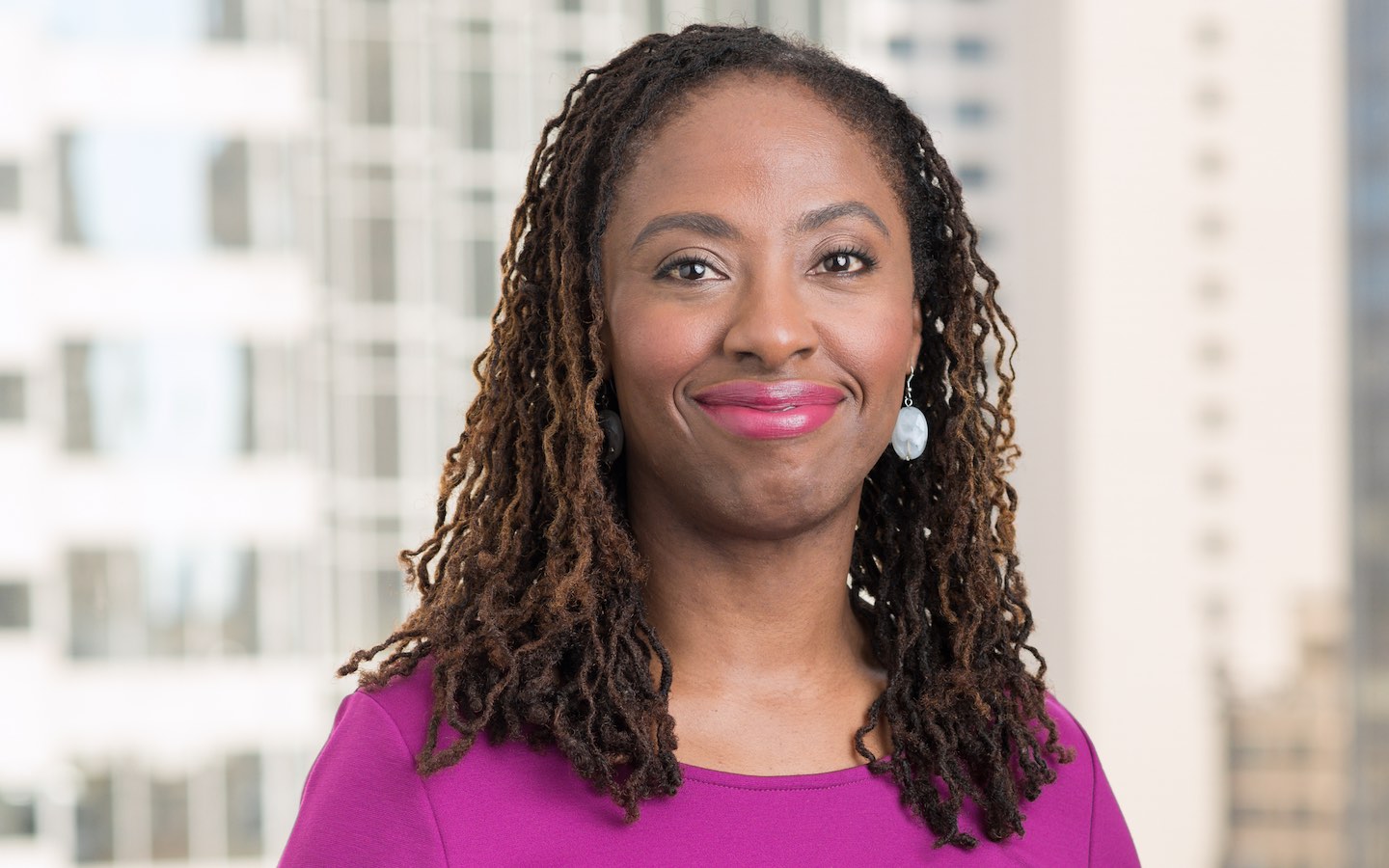 Alumna and nonprofit leader Sharon Bush was voted in as a member of the Roosevelt University Board of Trustees. Her three-year term will begin at the September board meeting.
Bush brings over 20 years of nonprofit and business experience and currently serves as President of the Grand Victoria Foundation. She is responsible for overseeing a $150 million endowment and a talented team of equity-minded, compassionate social justice leaders.
"I am thrilled to welcome Sharon Bush to the Roosevelt University Board of Trustees," said University president Ali R. Malekzadeh. "I look forward to working with her to continue to advance the University."
Bush is on the board of directors of ABFE, a national philanthropic organization that advocates for responsive and transformative investments in Black communities and African and American Legacy at the Chicago Community Trust. She is an advisor to Willie's Warriors, a leadership development initiative of Chicago Foundation for Women, and Greater Good Studio, a human-centered design firm that builds the capacity of communities to solve old problems in new ways.
Bush was an Association of Black Foundation Executives Connecting Leaders Fellow. She also is a former co-chair of Chicago African Americans in Philanthropy and the 2017 recipient of its Champion of Diversity Award. Bush has been a featured op-ed columnist in the Chronicle of Philanthropy on race and equity and Crain's Chicago Business on diversity and leadership. She is a member of the Economic Club of Chicago and The Chicago Network.
Bush holds a Master of Public Administration from Roosevelt University.