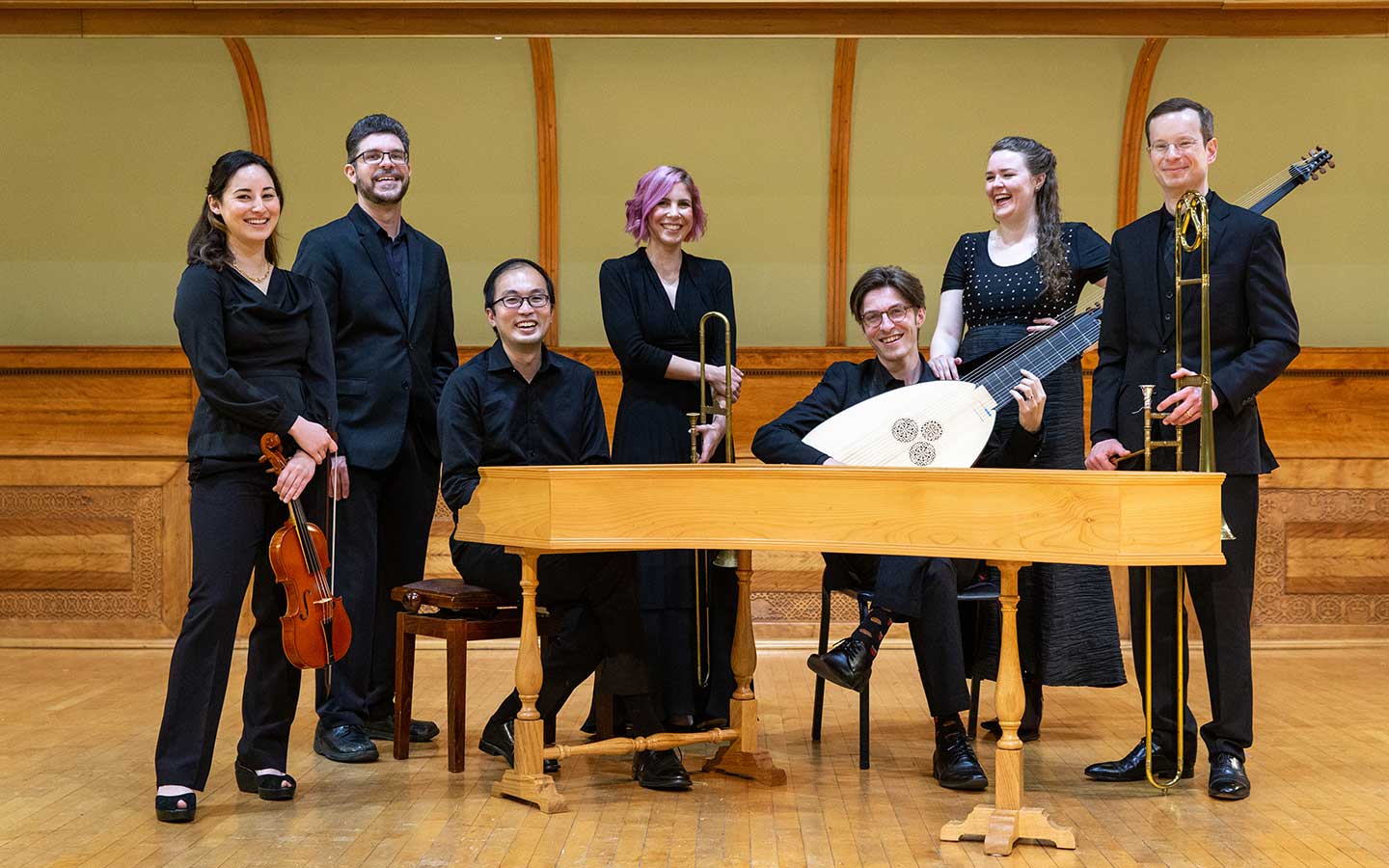 Roosevelt University's Chicago College of Performing Arts (CCPA) is pleased to announce its partnership with The Newberry Consort as an Ensemble-in-Residence. This partnership will bring The Newberry Consort into CCPA on a regular basis, sharing their rehearsals and performances with students to provide experienced professional members' presence throughout their residences.

The Newberry Consort, founded in 1986, brings together singers and instrumentalists of the highest caliber to create historically informed performances of music from the Middle Ages, the Renaissance, the Baroque, and beyond. By integrating historical performance and research with contemporary themes and multimedia, they inspire audiences, musicians, and scholars by providing a window into earlier times and diverse cultures. Now under the Artistic directorship of Liza Malamut, The Newberry Consort continues to uplift Chicago's early music community through the engagement of Roosevelt University student artists through this unique partnership. newberryconsort.org

Comprising the Music Conservatory, the Theatre Conservatory, and the Interdisciplinary Conservatory, CCPA, originally founded in 1867 as the Chicago Musical College, trains world-class musicians and innovative theatre professionals, composers, educators, and thinkers in the heart of one of the country's most creatively accomplished cities.

Both organizations are focused on supporting student artists, professional performances, and eager audiences as they engage with a repertoire that moves from the archives to the stage, to our hearts and minds. This partnership will create opportunities for young artists to participate in historically informed performances of early music, as part of Roosevelt University's exceptional quality professional artist training with The Newberry Consort.

If you wish to hear The Newberry Consort in CCPA's historic Ganz Hall, join their first program of the season, 'Madama Europa at the Gonzaga Court' on October 30, 2022, at 3:00 PM. Tickets are available in person or online at newberryconsort.org.