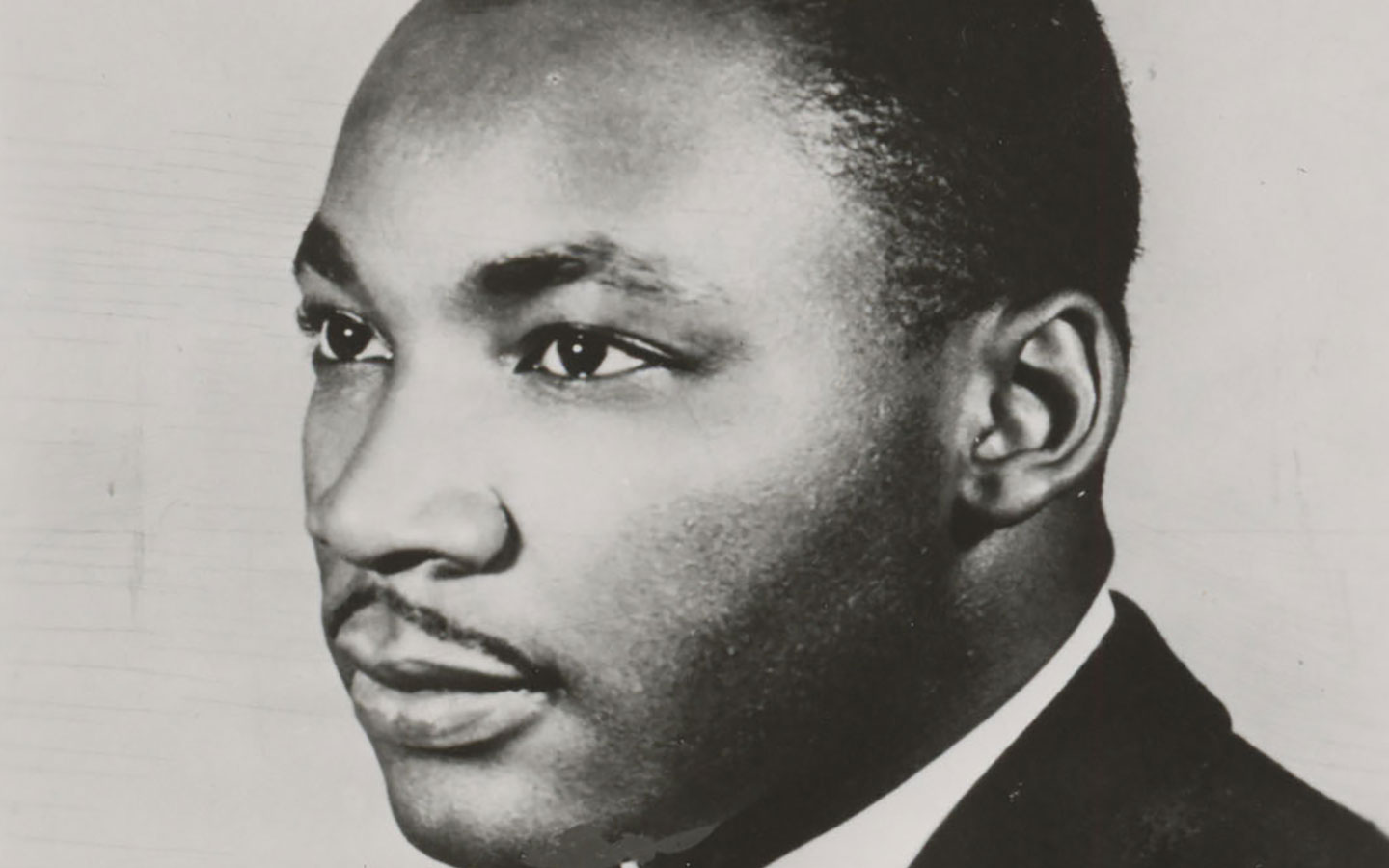 As we celebrate Martin Luther King Day, we remember the principles of social justice and life of an American hero. We also take pride in Roosevelt University's distinctive connection to Dr. King.
In 1957, Martin Luther King Jr. gained national prominence. He was elected president of the Southern Christian Leadership Conference and, two years earlier, led the Montgomery bus boycott. On Nov. 21, 1957, Roosevelt's founding president Edward J. Sparling presented King with a Roosevelt University Founders and Friends Award for "distinguished services to the principles of American democracy."
King delivered the invocation at the event, held at Chicago's Sherman Hotel. He later wrote President Sparling a thank you note, including the following passage:
[This award] shall become one of the sacred possessions of my life … I only hope that I will be able to live up to the noble principles … inherent therein … May I congratulate you once again for the great job that you have done at Roosevelt College … You have my prayers and best wishes for continued success in your noble work. Dr. Martin Luther King Jr.
The Chicago Defender noted that King and Roosevelt College "have much in common. They share that fundamental belief in human dignity without which no progress is possible."
Today, Roosevelt University remembers Martin Luther King Jr. and continues to honor our shared legacy of social justice, educational excellence and equality of opportunity.
Telegram from Martin Luther King, Jr. to Roosevelt University confirming his acceptance of the award.
Ad for the 1957 dinner where Martin Luther King, Jr. was presented with the Roosevelt University Founders and Friends Award.