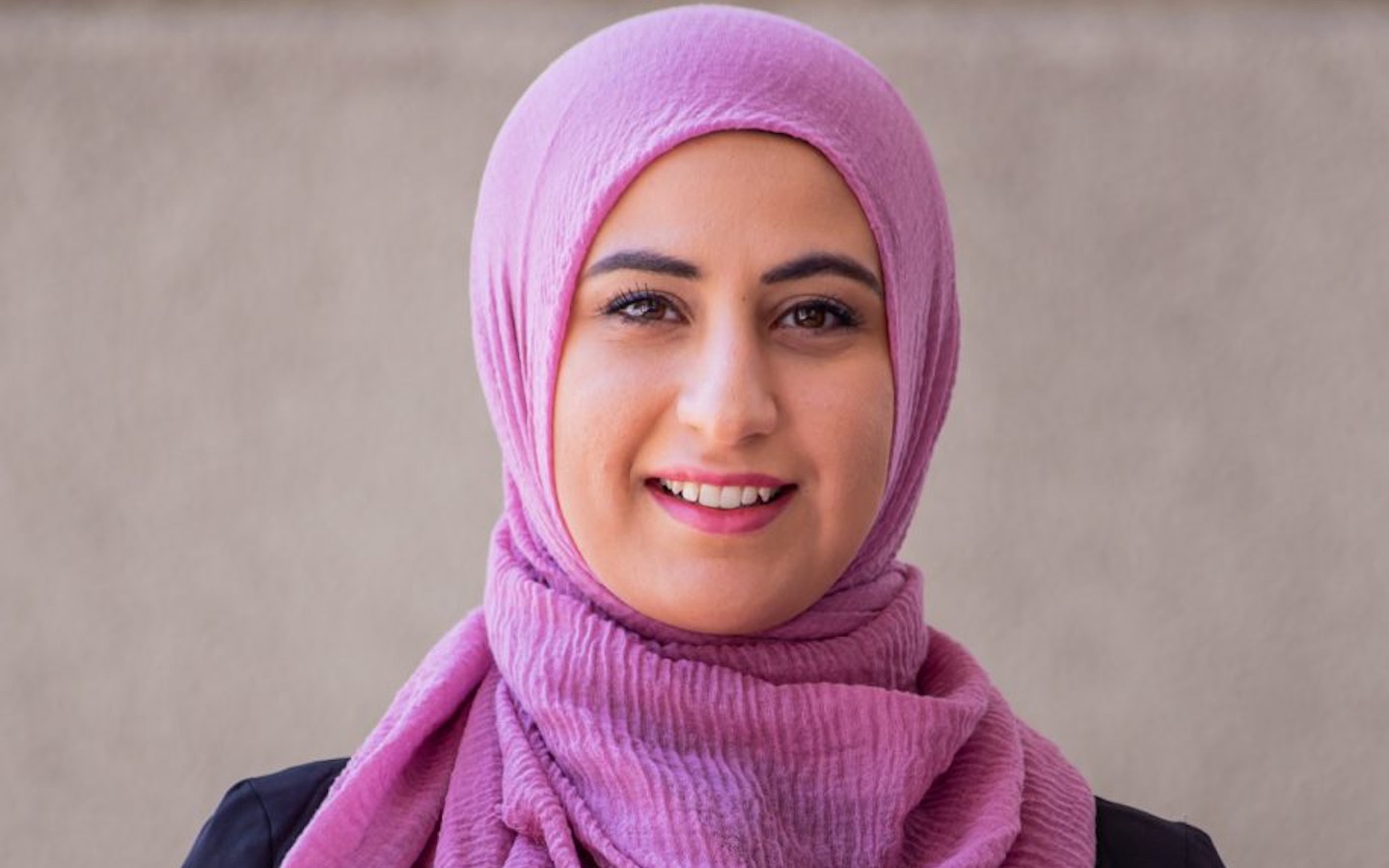 Both of Tanya Ghannam's parents are Palestinian refugees. Growing up in central Florida, the Roosevelt University student saw the broken trust between Arab Americans and a health care system without adequate cultural understanding or support.
As the only pharmacy student to win the 2020-21 Schweitzer Fellowship, Ghannam will help rebuild the relationship between health care providers and the refugee community in Chicago's southwest suburbs.
"Coming from an underserved community myself, it is an immense honor to be chosen," Ghannam said. "The fellowship has provided me with the resources and support necessary to work towards filling a need that has evaded this community for so long."
During the pandemic, she will work with Arab American Family Services (AAFS) to hold educational presentations and basic wellness screenings.
"Certain illnesses carry a stigma in which many are afraid to seek help," according to AAFS. "Many times, getting tested early makes all the difference."
CHANGING PATIENT CARE WITH A DUAL DEGREE
After working in health care for years, Ghannam decided to pursue her PharmD so she could have a meaningful impact on patients. Pharmacists, she says, are some of the "most accessible health care providers."
Ghannam chose Roosevelt for "the well-rounded education" she could earn. "I know that I have the foundation for a competitive clinical career in any field of pharmacy," she said.
The College of Science, Health and Pharmacy offers the first accelerated PharmD in Illinois. Through the dual degree program, students can add courses in executive leadership and management to their pharmacy education. Ghannam will earn both an MBA degree and a Doctor of Pharmacy in less than four years.
Ghannam's project, "Trust in Health: Being Proactive Towards Healthier Lifestyles," promotes health literacy and equity through a webinar series for the refugee community. As she built out her plans, her peers and professors were her "biggest fans," she said.
"My Roosevelt experience has enabled me to make memorable connections with students and pharmacists from all walks of life," Ghannam said. "The relationships I've made throughout my career at Roosevelt will undoubtedly serve as a key to my success."
EQUAL ACCESS TO HEALTH CARE
Since the program's inception in 1940, Albert Schweitzer — also a member of Roosevelt's first advisory board — has left a legacy of public health service. The Schweitzer Program in Chicago gives students funding to design projects that improve the health of under-resourced Chicagoans.
Ghannam is one of two Roosevelt students chosen for 2020-21 funding. Psychology master's student Loíza DeJesus' program will provide culturally adapted mental health services to Puerto Rican teens. She will also organize an intensive summer culture/support camp at the Segundo Ruiz Belvis Cultural Center.
Ghannam's advice to future pharmacists is to "form strong ties with your community."
"Empathy is a rare commodity, but it is the foundation of a great pharmacist," she said. "Wherever your path may lead you, remember where you came from and give back whenever you can."