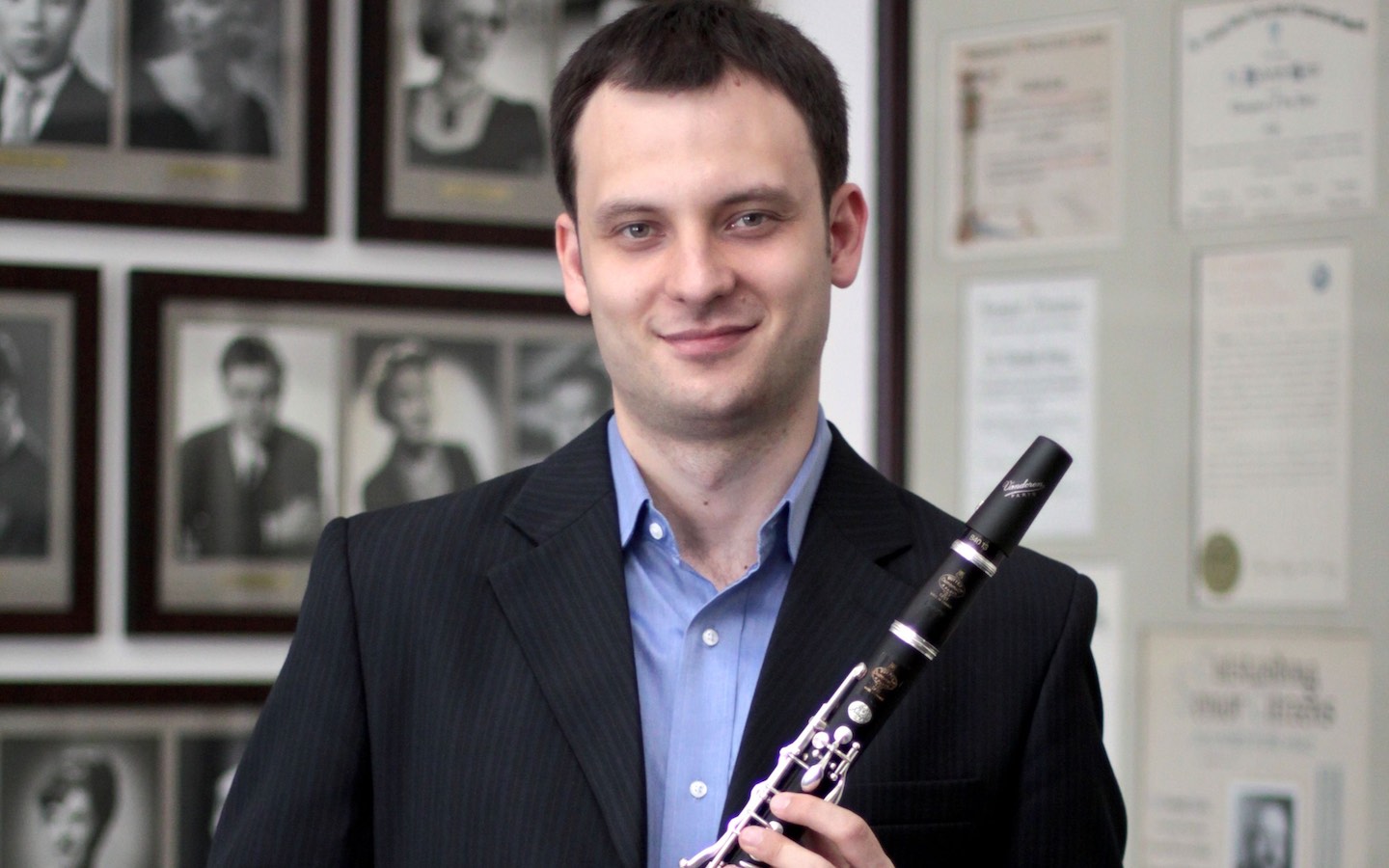 Chicago College of Performing Arts alum Sergey Gutorov will step in front of the orchestra as a soloist in Chicago Philharmonic's season-opening production.
The Chicago Philharmonic Society is a collaboration of nearly 200 of the highest-level classical musicians performing in the Chicago metropolitan area. The society will mark its return to live performances with the concert Out of the Silence on September 12. The artist diploma alum will perform Mozart's iconic Clarinet Concerto in A Major.
The Society's orchestra, known as the Chicago Philharmonic, has been called one of the country's finest symphonic orchestras. Now principal clarinetist, Sergey Gutorov has been playing with the Chicago Philharmonic for over a decade.
Gutorov began studying the clarinet at the age nine with his father in Kursk, Russia. Gutorov also performs frequently with the Chicago Lyric Opera and Fort Wayne Philharmonic orchestra. At age 14, Gutorov was accepted into the Moscow State Wind College and graduated with diplomas in both clarinet and conducting.
After moving from Russia to Chicagoland at 24, Gutorov won his first American orchestral position with the South Bend Symphony Orchestra and has been playing with the orchestra ever since. Prior to attending Roosevelt University, he held the position of Assistant Principal Clarinet in both the Ministry of Defense Orchestra of the Russian Federation and The Moscow Symphony Orchestra.
About the Music Conservatory
Chicago College of Performing Arts students learn in the midst of Chicago's invigorating arts scene, and acquire additional experience through internships with nationally known music companies.
Studying in the heart of one of the nation's greatest cities gives our students a leg up on creating a strong network of professional contacts and a head start on the career they envision. Discover the conservatory.