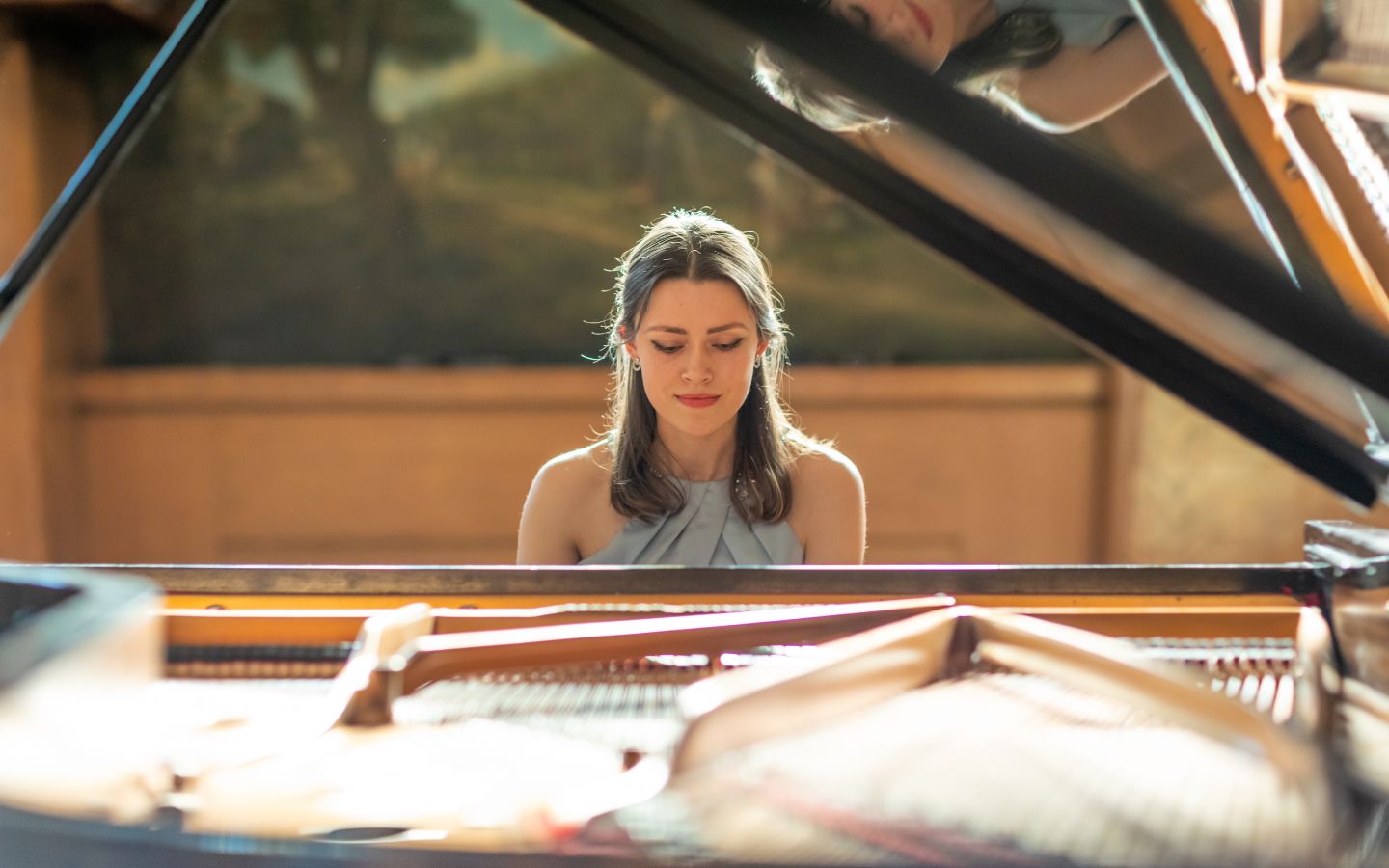 Roosevelt University received a gift of nearly $300,000 from the estate of Shelby J. Pera, a 1962 alumna of the Chicago College of Performing Arts — formerly the Chicago Musical College.
Shelby's friend Rosalind Luburich shared, "It was her wish to establish a scholarship at Roosevelt University, supporting future generations of musicians." Shelby was a longtime supporter of Roosevelt, making her first donation nearly 40 years ago.
Shelby was born in Chicago on April 17, 1939. She discovered her love for music at a young age — joining her church's choir and playing piano. After graduating from Lincoln Park High School, she studied with acclaimed pianist and pedagogue Rudolph Ganz at the Chicago Musical College. Shelby then graduated with her bachelor of arts in 1962.
"It is the great teaching legacy of Rudolph Ganz that often connects us back to alumni like Shelby," said former dean Rudy Marcozzi. "Shelby herself touched most people with her music by teaching them."
In 1968, Shelby became the organist for Lincoln Park Presbyterian Church and began teaching piano lessons. She was a music lover at heart — she attended and supported the Chicago Symphony Orchestra, as well as the Grant Park concert series, for decades. Shelby also organized a "Sing Along Messiah" each Advent, which was first held at the Lyric Opera House and then the Lincoln Park Presbyterian Church.
Shelby's passion for helping others extended far beyond her music. She was also the Training and Financial Administrator of the Midwest Academy for thirty years, retiring in 2010. For Shelby it was always more than a job; it was a way to live her values and work for a more just society. She worked with the board and staff to build the Midwest Academy into a national training institute for progressive organizers, and she provided a steady administrative hand with thoroughness and ethical standards.
Shelby passed away on June 6, 2019, at the age of 80.
The Shelby J. Pera Endowed Scholarship in Piano will provide financial scholarship support to two piano students each year and in perpetuity.
Winston Choi, associate professor and head of piano, shared, "Shelby's gift is an investment in our students. It will allow students to devote themselves more wholeheartedly to their craft, and it will help Roosevelt reach musicians from underserved communities, who may not otherwise have the resources needed to pursue an education in classical music."