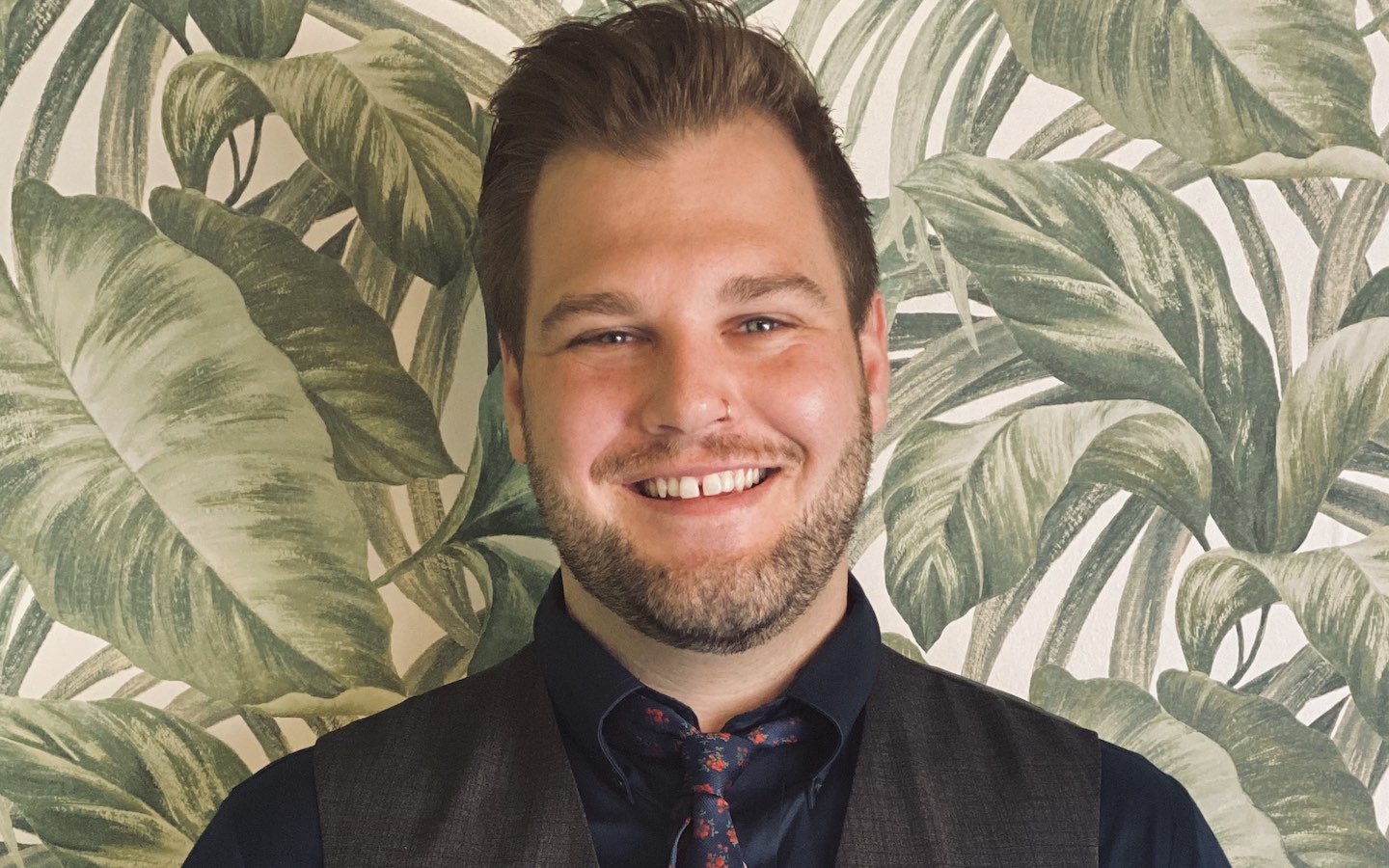 With a green light from the Food and Drug Administration, the first doses of the COVID-19 vaccine are shipping out to hospitals across the country. Who will get the vaccine first, and where can patients get it?
As a public health administrator with the Chicago Department of Public Health, Christopher Broucek (BA Biology, '18) is working to organize distribution of the COVID-19 vaccine, ramping up flu clinics for the rollout. His work will help the city get the vaccine to patients over the months to come.
For years, Broucek worked many jobs to put himself through school: as a Lyft driver, a nursing assistant, a restaurant manager. Now that he's earned his Roosevelt University degree and a master's in public health, he's ready to put his education into practice.
"I have been a student forever," said Broucek. "I am extremely excited to apply the knowledge, application and theory that I have learned over my years of education."
Learn more about the Roosevelt University biology program.
EXPLORING BIOLOGY AT ROOSEVELT
As an undergraduate, Broucek studied closely with biology professors Dr. Kelly Wentz-Hunter, Cornelius Watson and Susan Weiner as well as public administration professor La Vonne Downey.
"The Roosevelt faculty mirrored what I wanted to represent when I became 'a grown up,'" Broucek said. "Even though I was a slighter older (24-year-old) nontraditional student, I felt respected at all times."
His advice for other biology students is to "enjoy the ride" at Roosevelt University: to enjoy the process and be kind to yourself as you find your path. Broucek said that the technical skills he learned at Roosevelt — programming languages, titration, run PCR, and aseptic technique — gave him an advantage in the job search.
After earning his biology degree, Broucek knew he wanted to learn more about epigenetics, virology and immunology.
"My certificate in epidemiology allowed me to combine all my passions into one," he said. "I get to analyze research, apply research, be people facing and learn policy. I cannot suggest this career path enough."
PREPARING FOR THE COVID-19 VACCINE
In his first week alone, Broucek started managing "strike teams" for field vaccinations, creating new structures and assigning epidemiological analysis tasks. He's been a part of meetings with admired public health leaders, along with some familiar faces he's met since joining the Roosevelt community.
While he works long hours each week, Broucek said "I have not stopped smiling since I walked in the doors."
"I am working with brilliant people who have dedicated their lives the craft of public health," he said. "Everyone who works at the Chicago Department of Public Health is passionate about the success of their program. All of the hard work through the years has really prepared me for this moment."
ABOUT THE BIOLOGY PROGRAM
If you're drawn to the study of biology, you'll be at home at Roosevelt. Ours is a diverse science community united in small classes and state-of-the-art labs. Prepare for your career or for future studies in science, as so many of our graduates have successfully done. Choose between BA or BS tracks to fit your career goals. Learn more.