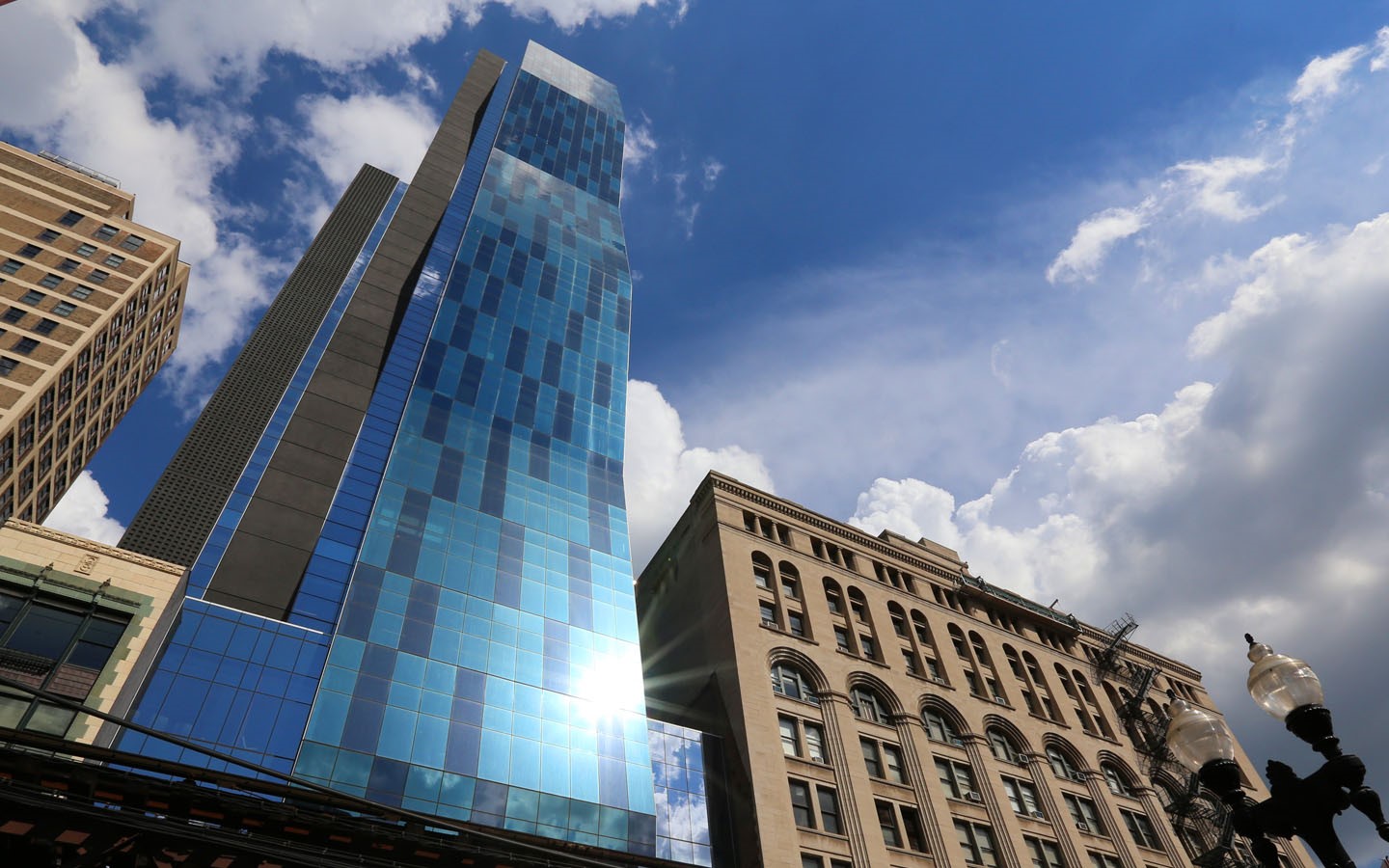 "Higher education is one of the great strengths of America. Universities are fantastic melting pots, and they, of course, help mold future generations who will be running the joint for years down the road."

Ken Menges

Board of Trustees Member
As a Roosevelt University trustee, J. Kenneth Menges Jr. joins the Lakers community at a pivotal moment in higher education. The corporate lawyer is no stranger to the challenges of organizations going through change.
"I've been fortunate to have meaningful engagement with some fantastic organizations," he said. "I think Roosevelt is going to be one of the best board member experiences because of its mission and its vocation."
He brings a wealth of board experience at a broad range of organizations: in health care, social services, arts and culture, business and public policy. He has also served as president of the Chiles Foundation and outside general counsel for the largest Planned Parenthood affiliate in Texas.
Menges was a senior corporate partner at national law firm Akin Gump Strauss Hauer & Feld LLP for 30 years. In 2019, he began a new phase of his career as general counsel, vice president and secretary at E. & J. Gallo Winery, the world's largest privately owned wine company.
Menges joined the Roosevelt University Board of Trustees this fall. He spoke with Roosevelt about his commitment to social justice and his plans as a board member.
Roosevelt University trustee Ken Menges
Tell us about your work with E. & J. Gallo.
E. & J. Gallo is a very dynamic company and one of the most popular brands in the world. It has the largest individual winery facility and the largest wine bottle glass factory in the world, and yet it's privately held, still owned by the Gallo family.
It's a dream job for me, and not only because I'm a wine lover. The company has the ability to think for the long term; there is not the priority focus on monthly or quarterly results that can cause companies to not plan for the long term. E & J. Gallo also has a strong culture based on appreciating long-term employees.
I oversee all of their legal and regulatory affairs, and have a department of about 100 people working with me. The variety of issues and tasks is incredible. Every day is a new day in terms of new challenges and opportunities.
Why is higher education an important cause to you?
Higher education is one of the great strengths of America. Universities are fantastic melting pots, and they, of course, help mold future generations who will be running the joint for years down the road.
I continue to serve on the Boston University Board of Trustees, which was my first taste of how universities think multiple lifetimes in the future. They're investing, if you will, in programs and people that they expect to be there to serve the next generation and the generation after that.
It's not just a long-term perspective that universities have as a mission. There's a constant infusion of new ideas and new blood, and not just because freshmen and sophomores keep coming in to add younger students. It keeps everyone fresh and also open to ideas and initiatives and new thinking. I find that tremendously stimulating.
What are some of your priorities as a board member?
I am most excited to learn more about this fascinating mission involving social justice and social entrepreneurialism. The issue has become elevated in this interesting year of 2020. I thought the timing was fantastic to become affiliated as a board member of Roosevelt.
I want to help President Ali's strategy for continuing growth and far-reaching opportunities. Hopefully, my professional experience as a lawyer and counselor, and my vocational experience as a board member, can be of some assistance.
How has your previous board experience shaped your perspective on leadership?
I have the benefit of lots of board experience, including with organizations that have gone through times of great growth and some who had to cope with challenges. I look forward to bringing all of that with me to Roosevelt.
One example is the Sixth Floor Museum in Dallas, which honors the legacy of John F. Kennedy. The museum is on the sixth floor of the Dallas County Administration Building where Oswald fired the bullets that killed President Kennedy. I was chairman of that board on the 50th anniversary of the assassination. It required incredible sensitivity, because it's certainly not a celebration; it was a commemoration of a life that was tragically ended on that day.
Working with the mayor and other officials over the year leading up to the anniversary was an interesting experience in managing different perspectives. That experience dealing with external actors taught me a lot about the need for communication and coordination.
What role do you hope Roosevelt will play in the city of Chicago?
Chicago is one of the most important cities in the world: because of its history, because of its economy, because of its many incredible institutions and people. And yet, like most cities, Chicago is a study in contrast.
Many colleges and universities that are located in cities, including Chicago, aspire to be helpful in some way to their environment. Roosevelt started off not aspiring, but doing. That opportunity to assist the community and the environment by continuing to do is, I think, unique among the very fine institutions in Chicago.
Roosevelt has the been there, done that. And I look forward to being part of the board that helps oversee that.
Higher education is one of the great strengths of America. Universities are fantastic melting pots, and they, of course, help mold future generations who will be running the joint for years down the road.Ken MengesBoard of Trustees Member