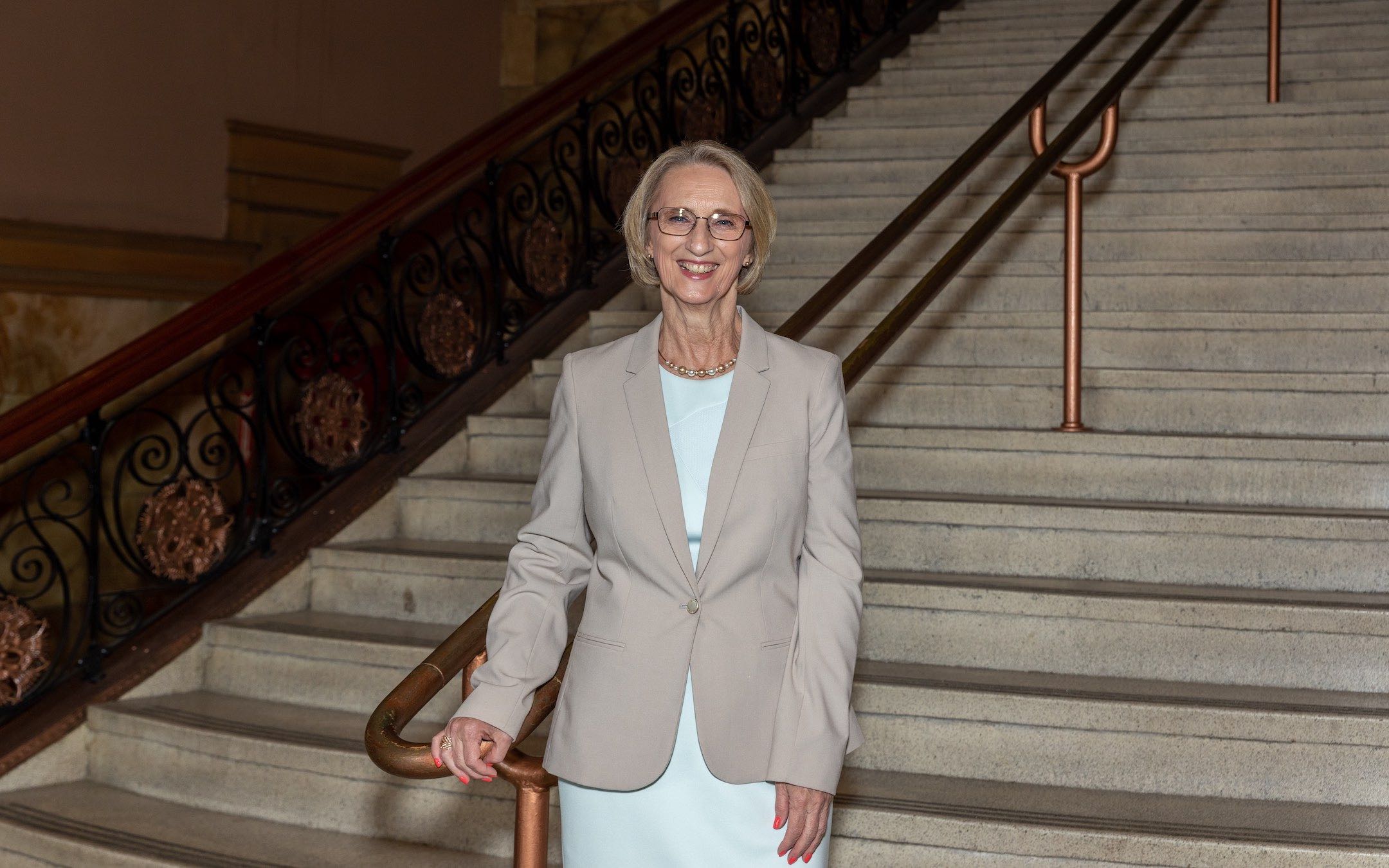 "I've learned that people will forget what you said, people will forget what you did, but people will never forget how you made them feel." This well-known Maya Angelou quote has been ringing in our ears the past few weeks as life as we've known it has changed literally before our eyes.
Society has become panicked with fear of COVID-19; businesses are fighting to remain viable with a remote workforce; grocery stores are struggling to keep items in stock as customers hoard items such as toilet paper, paper towels and cleaning products; and stay-at-home orders have forced the closure of public places all around us.
People are feeling anxious. People are feeling afraid. People are feeling angry. And yet … among all of these challenges, people are also feeling generous. People are feeling thankful for what they have — and sharing their feelings with those around them. Unfortunately, the media doesn't always cover the positive side of what this virus has brought upon us. We thought we'd share some of the positive messages we've come across in just the last few weeks.
Roosevelt University, like many around us, has set up a fund to support our students experiencing temporary financial hardships. During the COVID-19 crisis, grants will help students make the transition to remote learning and cope with loss of income. In the first few days after the Student Emergency Assistance Fund opened, University faculty, staff, alumni, board members and friends raised over $20,000. Since then, well over $50,000 has been raised, with funds already being disbursed to students in need. One employee shared that since she was no longer purchasing her train ticket for her commute, she donated that dollar amount to the fund. What an overwhelming show of support for so many students who truly need assistance.
Just the other day at Meijer, an older couple was checking out ahead of me. When the cashier asked if they found everything they needed, the woman replied, "No, we couldn't find any bread." Immediately behind this couple, there was a younger man, probably in his 20s, who quickly replied, "I was able to find this loaf, and you are welcome to it if you'd like." The couple initially said no, but after some conversation, they did accept the loaf. How kind this young man was!
The outreach to local hospitals has been amazing. Universities like ours, as well as many businesses, have donated personal protective equipment (PPE) to hospitals to help keep our health care workers safe. Our College of Pharmacy and School of Nursing and Health Studies both donated PPE that students and faculty did not need with the move to remote classes. In addition, Fair Oaks Farm in Indiana delivered truckloads of yogurt to hospitals, while Mary Lou's Donuts in Lafayette, Indiana delivered 40 dozen pastries to hospital employees. Hotels are opening their doors to provide clean, safe rooms to hospital workers for free, so they can sleep near their hospitals.
Many business leaders have decided to bring in lunch for their "essential workers," whether there are 6 or 45. This simple act of kindness lets essential employees know how much their dedication is appreciated.
People are reaching out to neighbors, family and friends to see what they need and how they can help. One of our coworkers located some larger rolls of toilet paper and paper towels and purchased a few extra for families she knew had several young children and could not find these at their local stores.
More of us are ordering takeout from local restaurants, knowing the challenges they face, and leaving larger tips for curbside delivery. We hope the restaurants will make it through this. We want them to know we support them!
People have found new ways to celebrate with drive-by birthday parades, get-well wishes, and hopeful messages written in sidewalk chalk for those taking a walk.
Simon Sinek, author and motivational speaker, recently shared a conversation he had on March 27 with his business team that is worth six minutes of your time: "These Are Not Unprecedented Times." Former The Office actor John Krasinski (or perhaps you know him from Tom Clancy's Jack Ryan) has taken to YouTube to host Some Good News, a show with 15-minute episodes that highlight some good news from around the world during this unique time in our lives. These are worthwhile reminders of the good things happening amid today's health care crisis.
Finally, is it our imagination, or are people even driving a bit more nicely, letting cars merge into a lane with a little less road rage? It's happening everywhere. People are waving hello in our neighborhoods, smiling, and feeling happy to see one another like never before. As the Black Eyed Peas and Snoop Dogg famously sang, "Be nice, the love you give is the love you get, so be nice and change your life."
Won't it be wonderful if this type of behavior lasts long after the coronavirus lives out its existence? As Maya Angelou also said, "I've learned that you shouldn't go through life with a catcher's mitt on both hands; you need to be able to throw something back."
What bit of kindness will you throw back to someone today?
Mablene Krueger is the chief operating officer of Roosevelt University's Schaumburg Campus and former president of Robert Morris University Illinois; Ann Bresingham is chief of staff to the chief operating officer of Roosevelt University and former vice president of human resources of Robert Morris University Illinois.
Roosevelt University is a national leader in educating socially conscious citizens for active and dedicated lives as leaders in their professions and their communities.