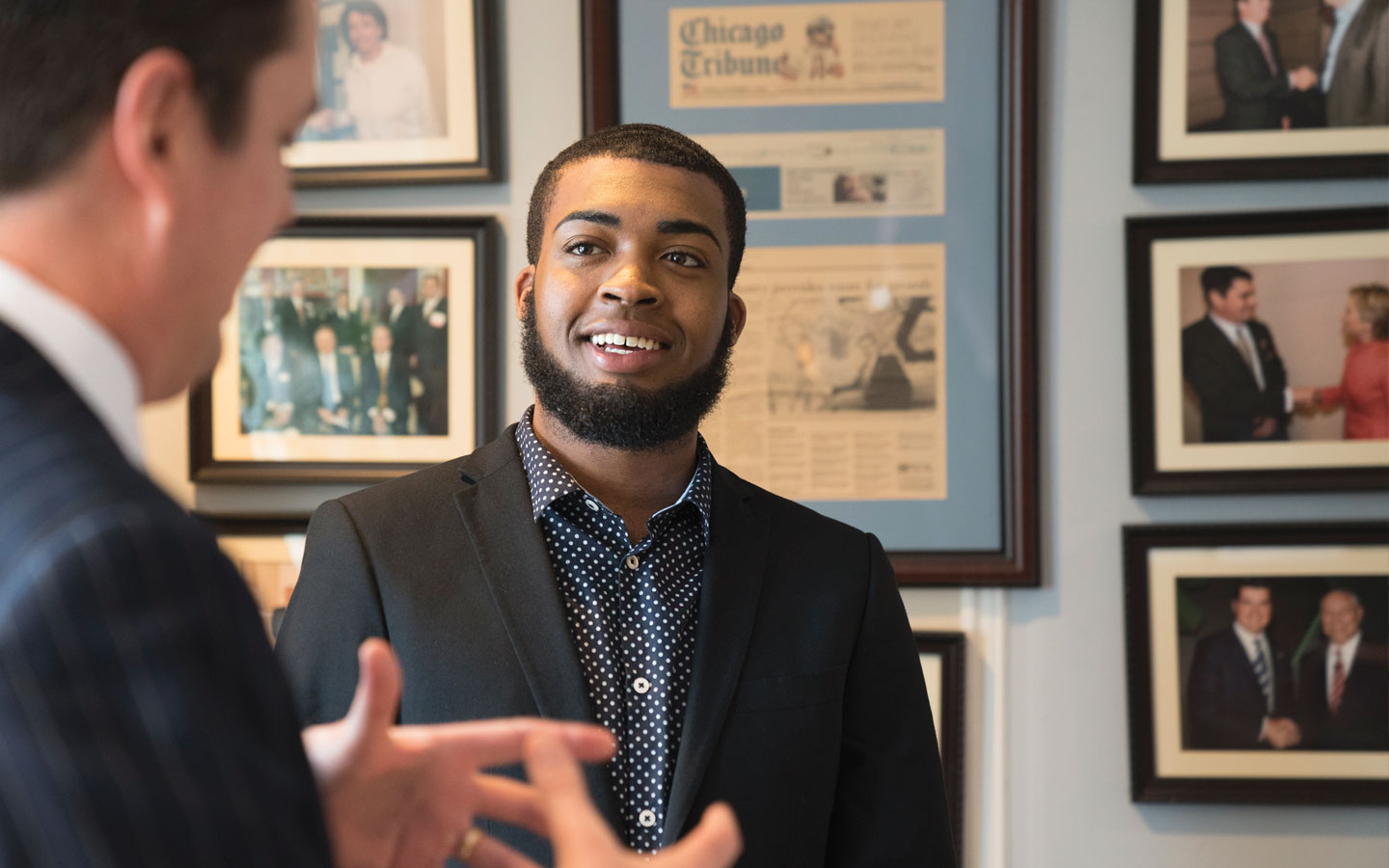 Picking the right degree is a major life decision—one where you have to take into consideration a wide variety of factors. Will you be able to find a job after you graduate? Do you enjoy the subject matter? Will you have a lucrative career? Will you be in-demand ten years into your career? When you go through these questions, you will have an idea of the type of degree that's best for you, and out of the many options out there, we are going to cover the benefits of earning a business administration degree in Chicago.
1. You will always be in demand
Earning an undergraduate degree in business administration will give you a wide set of skills, which will make you a very versatile candidate. During your studies, you will cover subjects that range from finance to sales, accounting, and human resources. This will not only help you land an entry-level position as soon as you graduate, but will also give you the tools to grow in your career or set out on your own and build a business.
2. You will have career flexibility
While your skill set will allow you to work in a variety of industries and positions, you can also take advantage of remote working opportunities and part-time options. This can give you a lot of flexibility in your future career. Are you interested in advancing quickly and reaching the top, or are you more interested in making your own schedule? The positions that will allow you to work remotely or part-time as a candidate with a business administration degree include sales manager, tax manager, accountant, business process analyst, and many others. You can also work in these positions as a private consultant, which will give you much more flexibility when it comes to organizing your life.
3. High earning potential for those with a Business Administration Degree in Chicago
Your earning possibilities are higher than average. According to the US Bureau of Labor Statistics, the median annual wage for business and financial occupations was $72,250 in May 2020, which was higher than the median annual wage for all occupations of $41,950. The median income ranges from $51,560 for meeting, convention, and event planners, to $89,330 for personal financial advisors. These high wages reflect a growing economy along with a growing business and financial sector. The job market also has a high demand for the type of specialized knowledge and skills that allow them to meet performance standards, reach their customers, and perform highly sensitive operative tasks.
4. Networking opportunities
From the moment you set foot on campus, the networking opportunities are abundant. Everyone looking to earn a business administration degree will ideally work in key positions within organizations across the country. This means that starting in college, you will be able to potentially network with important players that will open doors for you in the future, whether for business deals or various positions. You will then have the opportunity to network through internships and while you are on the job. Since your position will require a fair degree of decision making, customer work, and other business relations, you will likely meet dozens—if not hundreds—of professionals that will form the cornerstone of your professional network.
Are you interested in earning a business administration degree in Chicago?
Candidates that have a business administration degree will be able to find employment in a wide variety of fields and industries. It is one of the most versatile and in-demand programs available. If you would like to find out more information in regards to starting your degree, contact us today.