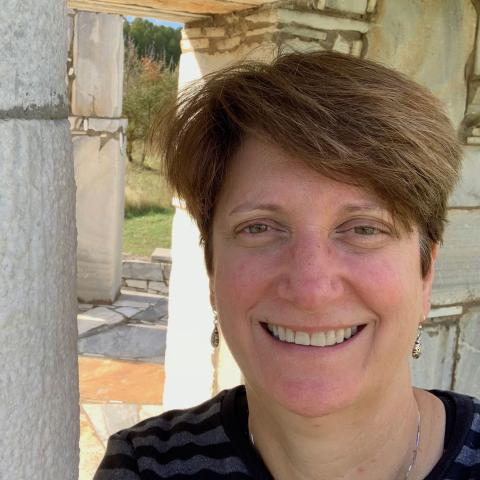 Walter E. Heller College of Business
» Marketing
» Department of Communication
About Me
Professor Reddel is Co-Founder and President of Food Travel Network, one of the first travel companies to promote sustainable and responsible culinary tourism. Exploring cultural and culinary backroads, Sue has experienced some of the world's most exotic destinations such as Kuala Lumpur, Kazakhstan, Ukraine, Dubai, Cuba, Vietnam, Jordan, and South Africa. Sue is an expert in reducing travel hassles and optimizing every travel dollar spent. She writes extensively on these subjects, sharing tips on how to get the most out of every visit while also leaving the smallest footprint possible. Sue writes for FoodTravelist.com, GettingOnTravel.com, TravelAwaits.com, and other travel outlets and is a member of IGLTA, WFTA, and WITS (Wanderful Creators, Women In Travel Summit). 
Sue served as a top executive in global advertising at Starcom Worldwide, a company of global media giant Publicis, for over 12 years. She mobilized and managed large teams for such significant accounts as Network Solutions, Kellogg's, and Miller Brewing. Sue received the Bill Harmon Vanguard Award for mentorship and professionalism in advertising. She remains a strong advocate for women advancing to leadership roles in the industry.
Sue is an advertising, marketing, and social media strategist serving clients worldwide. She has been teaching at Roosevelt University for 15 years in the highly praised Integrated Marketing Communications program of the College of Arts & Sciences. Teaching practical skills that prepare new generations of communications specialists, Sue provides inspiration and insight on areas as diverse as digital marketing and social media, fundamentals of advertising, media planning, and influencer marketing. With a penchant for inclusivity, she engages students in lively discussions through remote and online learning and motivates those whose first language is not English to express their original thoughts in multi-faceted presentations.
Professor Reddel is an author with two published books, What Should I Do Now? the book on how to get unstuck and move your life forward happily and 101 Tips For Moving To Portugal a guidebook for people looking to make the move overseas. A sought-after consultant, speaker, author, and leading influencer on responsible culinary tourism, Sue also contributes her skills and expertise to many charitable organizations, including World Central Kitchen and local food pantries. She's currently living in Portugal, where she enjoys walks along the sea, Portuguese wine, and discovering tasty seafood with her wife and two cats. 
 
Degree Program Affiliations