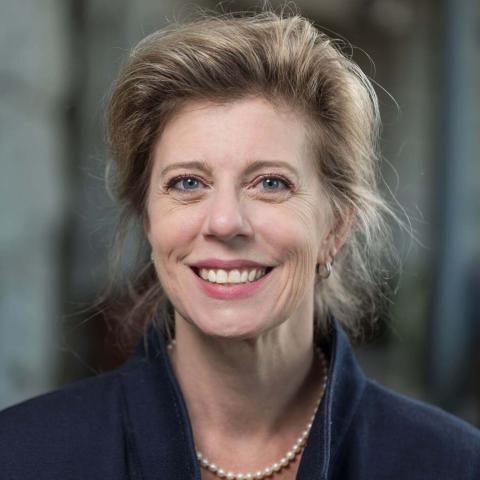 Professor of Organizational Leadership
Walter E. Heller College of Business
» Organizational Leadership
About Me
A 2020 Literati Award winner for Outstanding Paper from Emerald Publishing in England.  As a scholar-practitioner, she believes in bringing real-world practices and problems into the classroom and scholarly research and evidence-based practices into the workplace.  She is consults with organizations both large and small, established and start up.  She has served as an executive coach for entrepreneurs as well as Fortune 500 presidents.  Her first book entitled, Team for Change:  a practitioner's guide to implementing change in the modern workplace was released in Spring of 2021.
Dr. Orr holds a Bachelor's degree in Fine Arts, a Master's degree in Leadership and a Ph.D. in Organization Development.   Dr. Orr is the former dean of the Evelyn T. Stone College of Professional Studies, former program director and associate professor of Organizational Leadership.   She teaches courses in change management, executive coaching, leadership development, organization development, group dynamics, facilitation, interventions, critical and creative thinking, persuasion and presentation skills, conflict management, communication and strategic planning.  
Debra's professional background is diverse, working in healthcare, higher education, manufacturing, aviation, tourism, and association management. She is published in the Journal of Nursing Administration, Organization Development Practitioner, International Journal of Arts Education, Organization Development Journal, Leadership in Health Services, Organization Development Review and Revue Gestion de Science (Management Science) – a trilingual European journal, based in France.  Two healthcare books carry chapters she has authored:  Organization Development in Healthcare:  Conversations on Research and Strategy and Principles and Practices of Naturopathic Medicine.  She is a frequent submission reviewer for the Academy of Management, Midwest Academy of Management and Southwest Academy of Management and serves on the editorial review board for Leadership in Health Services and the Organization Development Review.  Dr. Orr has chaired the Organization Development Network Graduate Student Paper Competition several times.   She was elected to the Presidency of the Midwest Academy of Management and served in that role through October of 2013.  The Midwest Academy of Management is the regional affiliate of the largest, and most prestigious, scholarly organization in the field of management, the Academy of Management.
Debra Orr is a graduate of the Disney Institute's Customer Service training.  As an award-winning writer and an award-winning change-management consultant, on-going researcher in leadership, executive coach, organization development consultant and frequent academic presenter, Debra is a scholar-practitioner concentrating her efforts on bringing the newest academic research to life within the context of organizations.
Topic of Expertise
Conflict Management
Strategic Planning
Change Management
Team Building
Leadership Development
Organization Development
Employee Engagement
Education
BA

Communications/Fine Art — Lewis University

MA

Leadership Studies — Lewis University

Ph.D.

Organization Development — Benedictine University