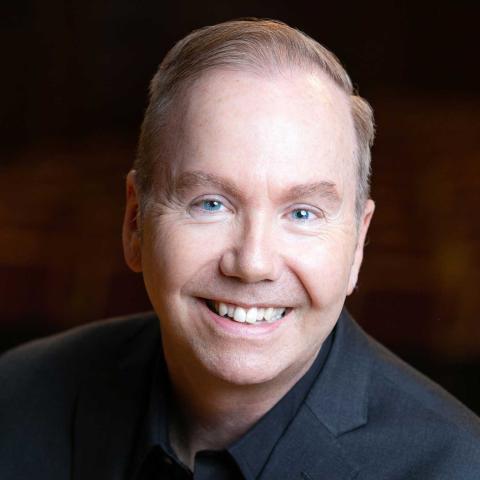 Asoc Prf Opera/VCL Coaching
Chicago College of Performing Arts
» Music Conservatory
About Me
American pianist Dana Brown is highly regarded for both his solo and collaborative performances. He recently received rave reviews for his new CD with soprano Michelle Areyzaga, Were I With Thee: "Pianist Dana Brown is Areyzaga's partner in every way. .Brown dispatches [the piano parts] with clarity and precision, yet also wrings every ounce of beauty from them. This release could not be more highly recommended" - Greg Berg, The Journal of Singing, May-June 2022. He has been heard many times on Chicago's WFMT 98.7, in addition to the Ravinia Festival, the Tanglewood Festival, the Grant Park Music Festival, WTTW's Chicago Tonight, and the Chicago Humanities Festival. His concerto appearances have been in the works of Beethoven, Brahms, Gershwin, Grieg and Mendelssohn, including a performance of the "Emperor" Concerto with the Beethoven Society Pops Orchestra of Washington, DC. In November 2018, he appeared as soloist with Orchestra Seattle in the Ravel Left Hand Concerto. He played for the 80th birthday party of Supreme Court Justice Ruth Bader Ginsburg with her daughter-in-law, Patrice Michaels.
A nationally prominent vocal coach, he has coached at the Ryan Opera Center at Lyric Opera of Chicago, where he also played lessons and masterclasses of Marilyn Horne, Renata Scotto, Renée Fleming and Sir Andrew Davis.  He has also coached at Northwestern University, the Intermezzo Young Artists Program, the Opera and Music Festival of Lucca, Italy, and the Taos Opera Institute. He was the coach for the 2008-2011 seasons of the Metropolitan Opera National Council auditions, Wisconsin District Support Our Singers Program. He has given voice masterclasses at the Santa Fe Opera, Arizona State University, Northwestern University, North Texas State University, Source Song Festival, the University of Chicago, and North Park University.
He supports young singers through his work at the Chicago College of Performing Arts at Roosevelt University, where is an Associate Professor of Opera and Vocal Coaching and a former Chair of the Music Faculty. For seven summers, he was the Co-Artistic Director of a mind-body-voice program for emerging young talent, the UpNorth Vocal Institute (UNVI) in Boyne, Michigan. He was also the Head of Collaborative Piano in the new Vocal Arts Program at the Master Players Festival held at the University of Delaware in summer, 2018.
A graduate of the University of Michigan, he studied with renowned pianist Martin Katz. He has also studied with Mary Sauer, the former principal pianist of the Chicago Symphony Orchestra.
Websites: wereiwiththee.com, danabrownmusic.com
Education
Doctor of Musical Arts

Piano Chamber Music & Accompanying — University

Master of Fine Arts

Applied Piano — University of Iowa

Bachelor of Music

Applied Piano — University of South Dakota
Degree Program Affiliations