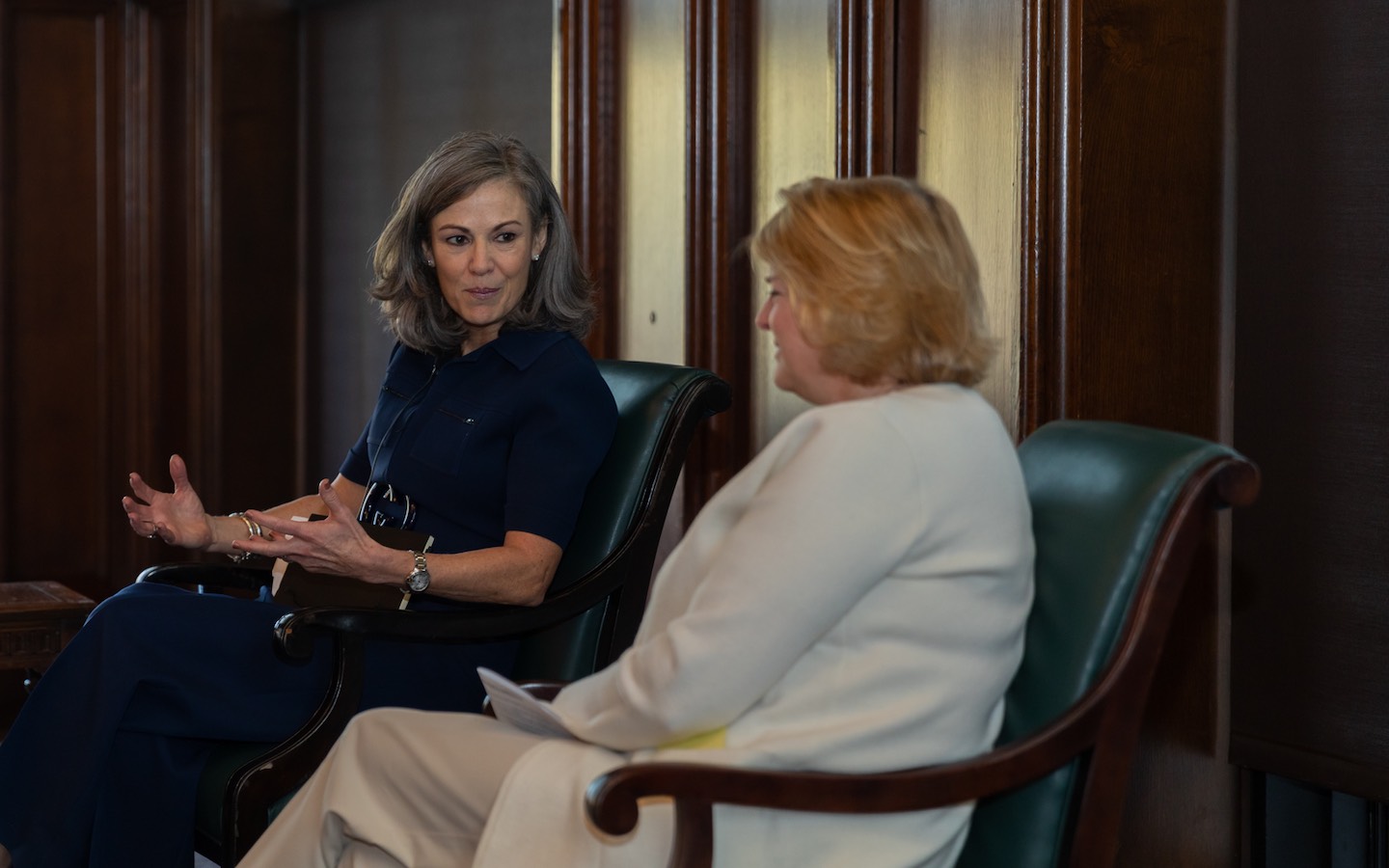 Last week, a hundred friends of Roosevelt University began the holiday season with leadership lessons from Mary Dillon, executive chair of ULTA Beauty. Hosted by the Women's Leadership Council, the group gathered in the University Club of Chicago for the luncheon and inspiring conversation.
Dillon shared memories from her storied career, detailing her rise at Quaker Oats from marketing associate to division president. She served in leadership roles at McDonald's and U.S. Cellular before arriving at ULTA as chief operating officer. Under her eight-year tenure, the company flourished and expanded stores across the country.
Melissa Bean, Roosevelt alumna and president and CEO of Mesirow Wealth Management, moderated the enlightening conversation. The two talked about mentors, meaningful accomplishments, and ways to deal with gender bias in the workplace. At one point, Dillon three circles to illustrate three leadership mindsets — collaborative, functional and enterprising — that she considered when she built her teams.
Alumni and students were able to ask questions and get advice about their own journeys as aspiring leaders. One student who works as a team lead at ULTA chatted with Dillon after the event about her own path to leadership.
After the keynote address, trustee and council co-chair Larissa Herczeg announced that she would renew funding for the Deutsch Herczeg Women Leaders scholarship. The Herczeg Scholars learn from women executives and industry experts to build their leadership skills and confidence.
The Women's Leadership Council hosts programs, provides mentorship and gives back to initiatives that foster real solutions to close the gender gap. Next year, the group will return with more book club reads and professional development events.