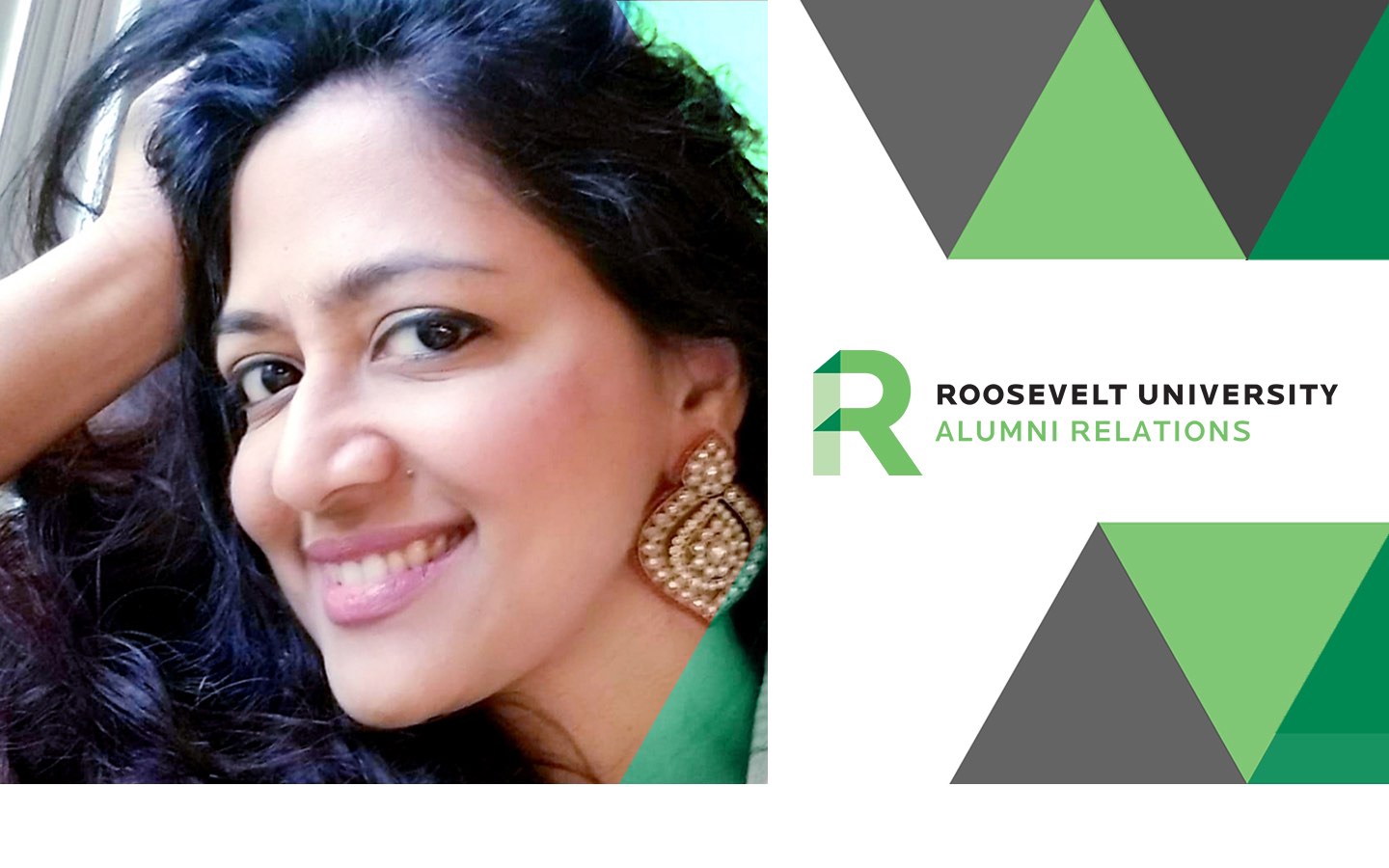 Alum Piyas Bhattacharjee was always good with computers. She earned an academic excellence award as a bachelor's student in computer science at Roosevelt University. She worked for some time in IT. And when she was ready to strike out on her own, her computer science skills helped her get her start as an artpreneur.
As the CEO of Paisley Arts and Fabrics, Piyas teaches art classes around the world to students of all ages. She's also held workshops at companies like AbbVie, Baxter and offered online live sessions for the Indian Embassy. Her main goal is to promote the ancient hand-dying textile arts of Kalamkari and Batik.
Piyas shared her story with Roosevelt and offers some advice for aspiring career changes.
Why did you choose Roosevelt University for your computer science degree?
My first impression of Roosevelt was that the environment was friendly and the staff I met were very welcoming. The counselor was very understanding and helped me get my credits transferred. I realized that I was in one of the best places.
How did your computer science skills translate into your career as an artpreneur?
As a Roosevelt computer science student, I learned how to analyze complex problems, break them into simple components and solve. This strategy helped me in teaching as well as running my business. I still use the principles of a software lifecycle in my business, from planning to implementation. My practice giving presentations helped me with corporate workshops.
Also students of CS all know "if then, else." I used this in my journey and looked for alternative routes when stuck in a problem.
Why did you decide to leave IT to start your own business?
I have always been a creative person. In elementary school I was called a dreamer. I wanted to do things where I could express myself, create things from scratch, present, work and connect with people from different backgrounds and bring joy.
I was trained in art at a very young age. Later, I also took classes at the School of the Art institute in Chicago. Born and raised in Bengal, India, I grew up visiting museums and fairs with my parents. As an immigrant, I wanted to bring something from my own land where my roots are and present it to this new country which I now call home.
I have traveled a lot in India and Europe and lived in Germany for several years. I realized art needs no language. It's something that always helps to glue one person to another.
After working in IT, I realized I could gain more satisfaction if I did something that I'm really passionate about. I had participated in many community events where my art was showcased and people got to see me my artistic side.
I didn't think much, immediately quit my job and took a leap. Right from a very young age, my parents told me to face fear and overcome it. I didn't hesitate to take the road less traveled.
How did you overcome challenges as you started your business?
Resistance and hurdles are natural. It's like friction: Without friction we can neither walk nor fly.
Each time I came across a problem, I got agitated, but at the same time, I told myself each was an opportunity to think differently and take a bold step forward. 
It was challenging at the beginning to manage, promote, connect and convince people singlehandedly. I work with students, artisans and weavers in different time zones. I'm also a wife and a mother of two young kids. It wasn't easy to adjust everything.
My spirituality helped immensely. I meditate a lot to have a clear mind and a clutter-free brain.
What advice would you give to Roosevelt students?
Use the services the University offers. Meet your counselor and try to connect with your professors. You can benefit from services and job opportunities on campus.