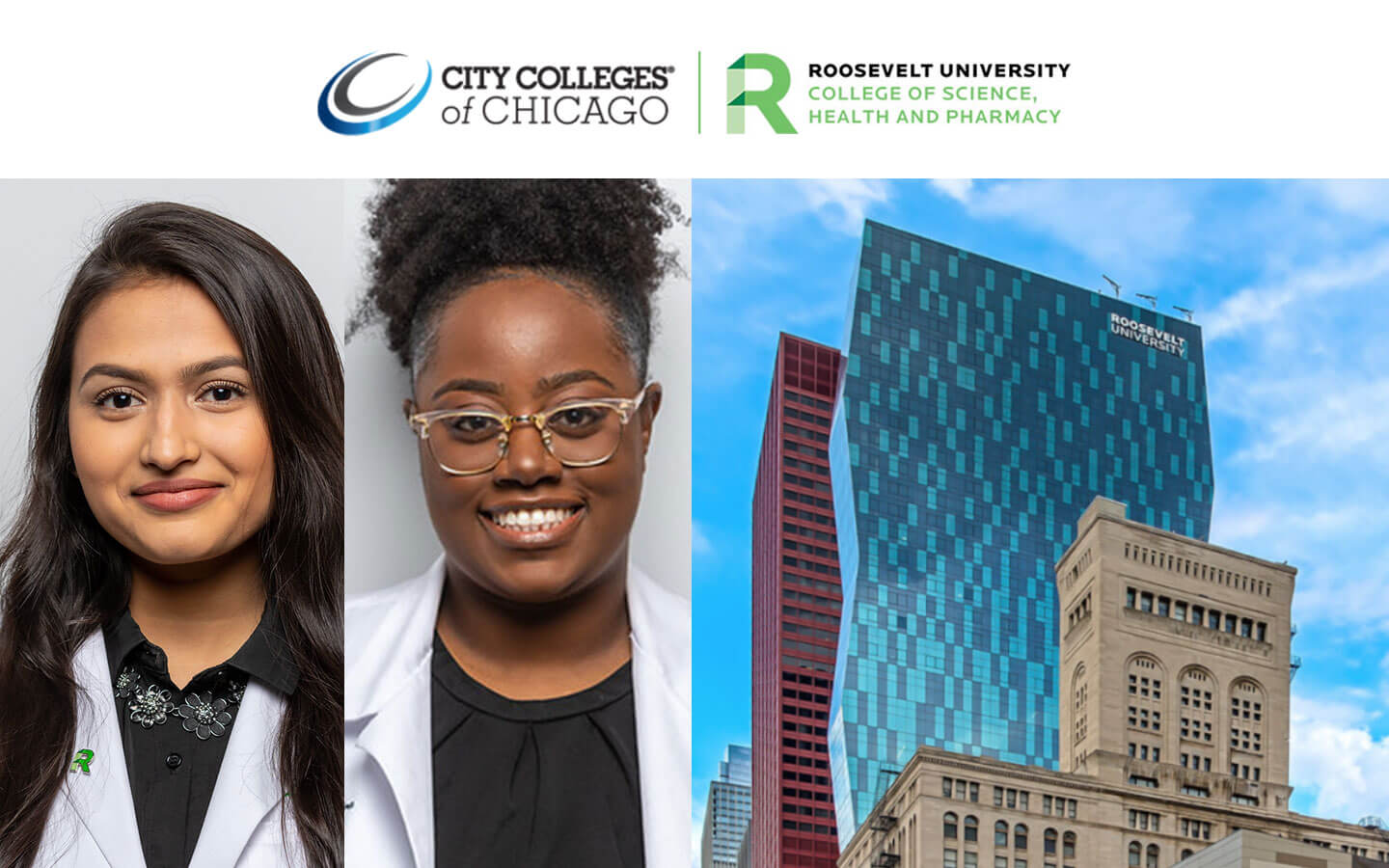 City Colleges of Chicago students now have a direct pathway to earn their Doctor of Pharmacy degree at Roosevelt University through a new partnership.
City Colleges students who complete the prerequisites and meet GPA requirements can enroll directly in the Roosevelt pharmacy program. Through the partnership, admissions counselors will help students choose their courses and map their path to graduation.
The dual enrollment agreement aims to expand access for underserved applicants. All students in the program will be considered for renewable merit scholarships, as well as a one-time first-year scholarship. City Colleges students also do not have to submit PCAT test scores or pay an application fee.
"At Roosevelt University, I was trained to be a competent, committed and compassionate health care provider," said Mustafa Mohammed Ali, a third-year student and Wilbur Wright College graduate. "This partnership is a great opportunity for students at city colleges to experience patient-centered learning."
Roosevelt students can complete their PharmD degree in three years, one year less than traditional programs. Students gain hands-on training in small classes and clinical rotations at some of Chicago's top health care systems. After graduation, alumni go on to work as community pharmacists, clinicians and researchers.
The direct enrollment program is accepting applications through the spring. Contact pharmacy@roosevelt.edu to learn more.