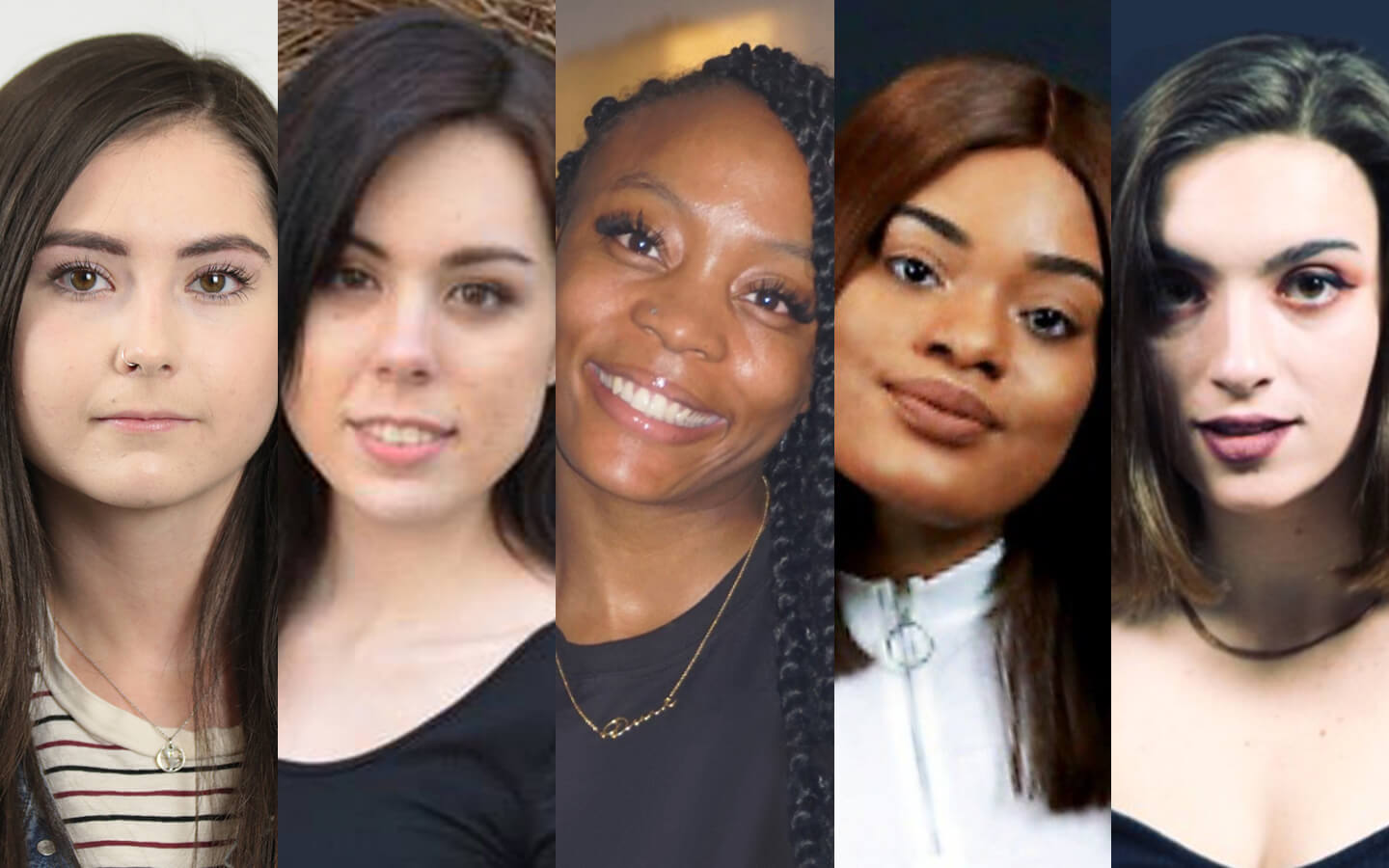 Five Roosevelt University students were chosen for the selective Al Golin Fellowship, an opportunity to attend workshops with senior PR executives and interview at major Chicago agencies.
In partnership with Interpublic Group (NYSE: IPG) agency Golin, the Al Golin Fellowship trains future public relations leaders who will bring diverse and inclusive perspectives to the field. Over the spring, the five students will meet with mentors and attend networking events, creating a roadmap for their career development.
"Al Golin always supported causes and organizations that shared his values of diversity, inclusion and community, long before it became popular," said Fred Cook, chair emeritus, Golin. "As a Roosevelt alum, he loved mentoring young talent and providing them with career opportunities. We are proud to continue his legacy through our work with the talented young leaders from Roosevelt University."
After graduation, students interview for internships at sponsoring companies, including McDonald's, Golin and other Interpublic Group agencies. The Golin Fellows will also receive a stipend during the spring 2021 semester.
"We are pleased to help honor Al Golin's legacy with a fellowship that celebrates diverse perspectives and experiences," said Ali Malekzadeh, president of Roosevelt University. "The program will prepare Roosevelt students to take on diversity challenges in their industry."
The fellowship honors the late Al Golin, a 1950 Roosevelt graduate who served for many years on the University Board of Trustees. The Roosevelt alum founded the Golin agency and is famous for cold-calling McDonald's founder Ray Kroc, sparking a more than 60-year partnership.
Through the fellowship, Golin and Roosevelt hope to build on the legacy of Al and his wife, June, who have supported underserved students for over a decade.
Meet the spring 2021 Golin Fellows:
Julia Banks from Colombia, Mo., BA International Studies and Journalism and Media Studies
Denee Hill from Chicago, Ill., BA Journalism and Media Studies
Caryn Hughes from Riverside, Ill., BA Integrated Marketing Communications
Amanda Landwehr from New Brighton, Minn., BA Journalism and Media Studies
Deann Montgomery from Chicago, Ill., MS Integrated Marketing Communications
ABOUT GOLIN
Golin is a progressive public relations agency that aligns earned-first, data-driven creative with the customer journey, to deliver maximum impact for clients and reach a profoundly diverse global market. Today, with more than 1700 employees and 60+ years of experience, Golin has proudly reclaimed the public relations industry and is redefining it for the future. Earning attention has never been more important, and Golin is an industry leader helping clients get the results they need.
As the first-ever PR agency to be credited with "ideation," Golin took home Gold and Silver Lions at the 2019 Cannes Lion Festival of Creativity. It was also named PRWeek's 2020 and 2019 Global Agency of the Year; PRmoment's 2018 Agency of the Year; and in 2017, PRCA's Large Consultancy of the Year and The Drum's PR Consultancy of the Year. Learn more.