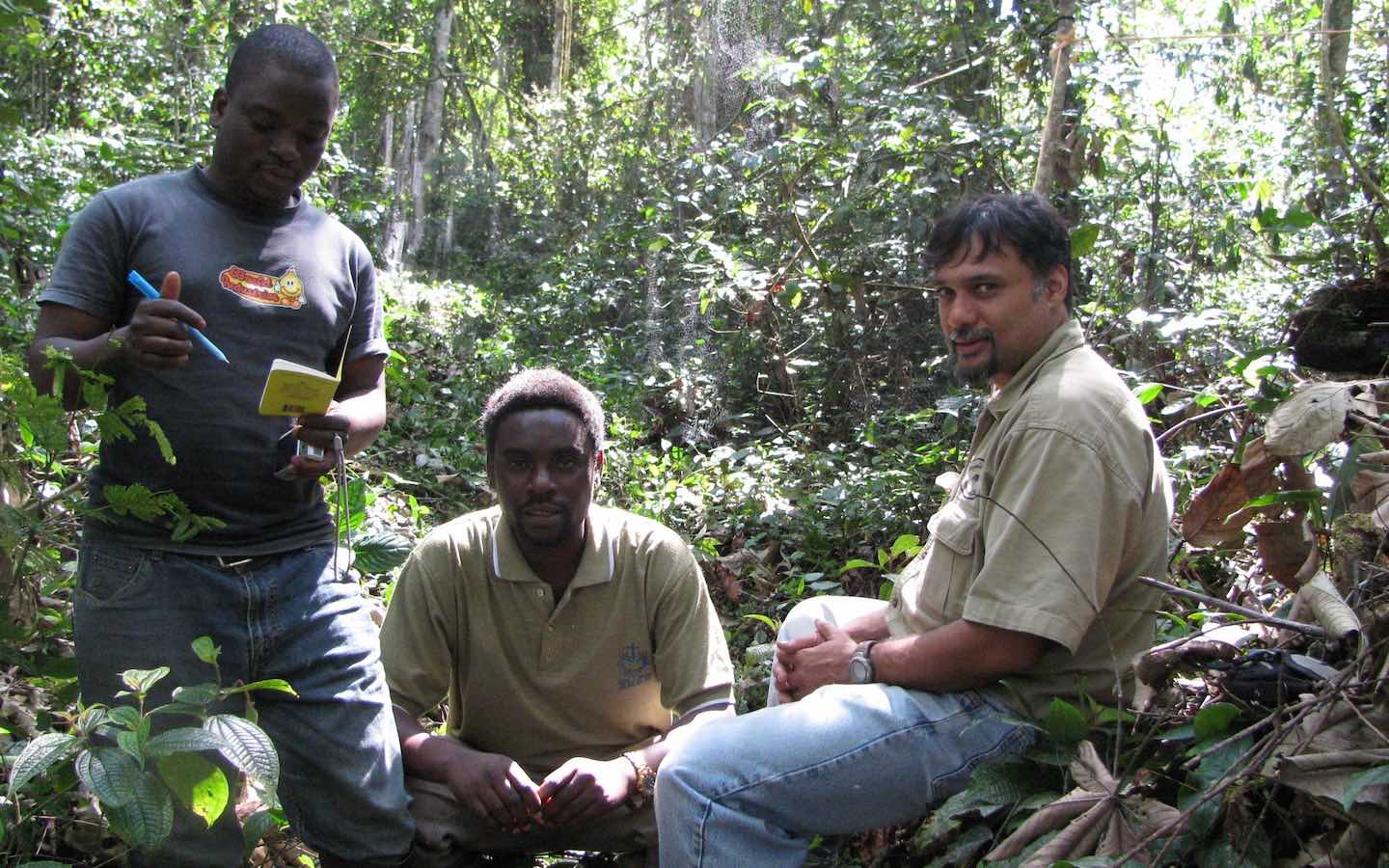 Chicago, January 5, 2021 – Dr. Norbert Cordeiro from Roosevelt University was awarded a Carnegie African Diaspora Fellowship to collaborate with plant ecologist Dr. Henry Ndangalasi at the University of Dar es Salaam, Tanzania. 
The two scholars will write a book in English and Swahili that identifies Afromontane seedlings and trees as a resource for tropical forest restoration. They will also mentor a graduate student towards completion of a MSc thesis in botany at the host institution, in a study that will be related to the tropical forest restoration.
African forests experience some of the fastest deforestation rates in the world. The forests in Eastern Arc Mountains of Tanzania and Kenya — one of the world's most biodiverse ecosystems — are in particular danger. Over 50% of the original forest cover has been lost.
While conservation efforts in the Eastern Arc forests are ongoing, knowledge about native species is scattered, incomplete and unavailable to those involved in protection and restoration efforts. The book will be an essential tool for not just university students and scientists, but also foresters, villagers and resource managers.
Photo: Dr. Henry Ndangalasi (right) with University of Dar es Salaam student Immaculate Kileo in the field.
Cordeiro teaches in the Roosevelt biology program and is a research associate at the Field Museum. Every two years, he and his conservation biology students travel to Tanzania for a field-based course. Cordeiro and Ndangalasi have conducted research in the Eastern Arc Mountains since 1990, but this fellowship allows a real possibility to build sustainability between institutions.
The Carnegie African Diaspora Fellowship Program is designed to reverse Africa's brain drain, strengthen capacity at the host institutions, and develop long-term, mutually beneficial collaborations between universities in Africa and the United States and Canada. A total of 527 scholars have received African Diaspora Fellowships since the program's inception.
Fellowships match host universities with African-born scholars and cover the expenses for project visits of between 14 and 90 days, including transportation, a daily stipend and the cost of obtaining visas and health insurance.
Media Contacts:
Roosevelt University: Nicole Barron, Vice President of University Advancement, nbarron03@roosevelt.edu
Institute of International Education (IIE): AfricanDiaspora@iie.org