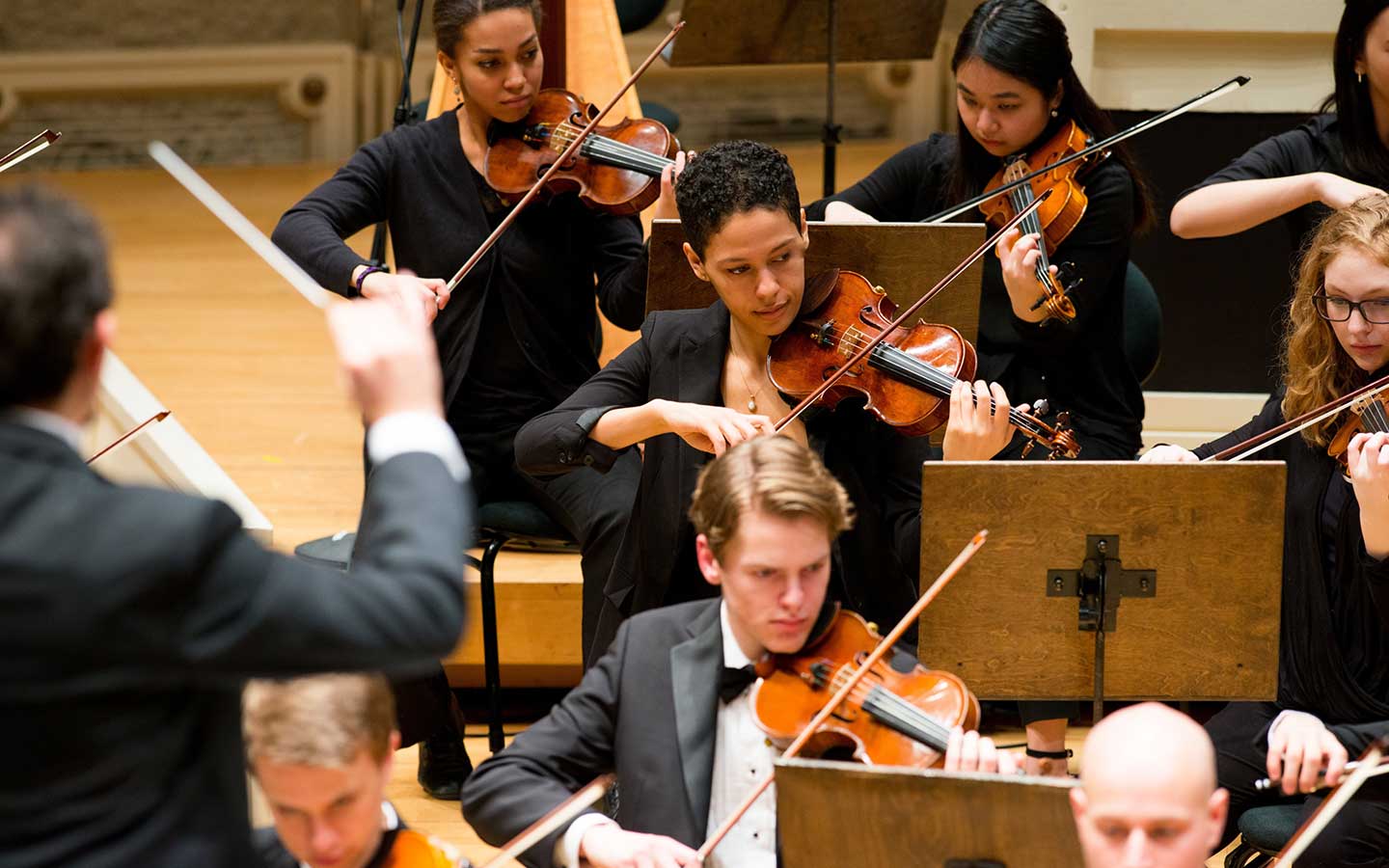 Time:
7 - 9pm
Location:
Rockefeller Memorial Chapel | 5850 S. Woodlawn Ave, Chicago, IL 60637
Event type:
About this event
Emanuele Andrizzi, conductor
• Felix Mendelssohn: Concerto for Violin and Piano (Sebastian Zagame, violin; Elena Matteucci, piano)
• Ralph Vaughan Williams: Fantasia on a Theme by Thomas Tallis (with CCPA's Soto String Quartet)
• Franci Poulenc: Organ Concerto (Thomas Weisflog, organ)
In collaboration with Roosevelt University and the Italian Cultural Institute of Chicago, Rockefeller Chapel presents a concert of Masterworks for Organ and String Orchestra. This performance is free - no registration required.
The Zagame/Matteucci duo's performance is sponsored by the Italian Cultural Institute of Chicago.