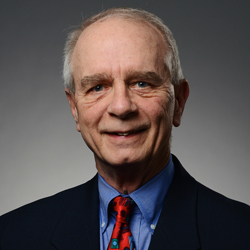 Walter E. Heller College of Business
» Management
About Me
TEACHING INTEREST
Passion teaching business strategy and marketing to position students as problem solvers and decision-makers for career enhancement while serving as facilitator and evaluator.
Having the most fun when seeing student teams overcome hurdles and roadblocks to create a fine-tuned team to identify and solve business simulation problems while enhancing critical thinking skills and fulfilling self-directed significant learning experiences.
RESEARCH INTERESTS
What characteristics and skill sets are demanded by employers of the future?
What businesses expect of graduates' critical thinking skills?
Master Professor
Five-time induction as Master Professor Status by the Glo-Bus/University of Alabama's Business Strategy Game (BSG) online computer-based strategy simulation. Mr. Tucker has five winning Grand Champion teams in the Best-Strategy Invitational (BSI) competition from April 2006 to August 2017. Heller College of Business at Roosevelt University uses the global footwear industry simulation as part of the capstone course in strategic management to create significant real-world learning experiences for students.
Education
Post Grad

Fourteen post-graduate courses in strategy, marketing, and information system management. — Northwestern University Kellogg Graduate School of Management

MBA

Management — Drake University

B.S.

Biochemistry & Cell Biology — Iowa State University