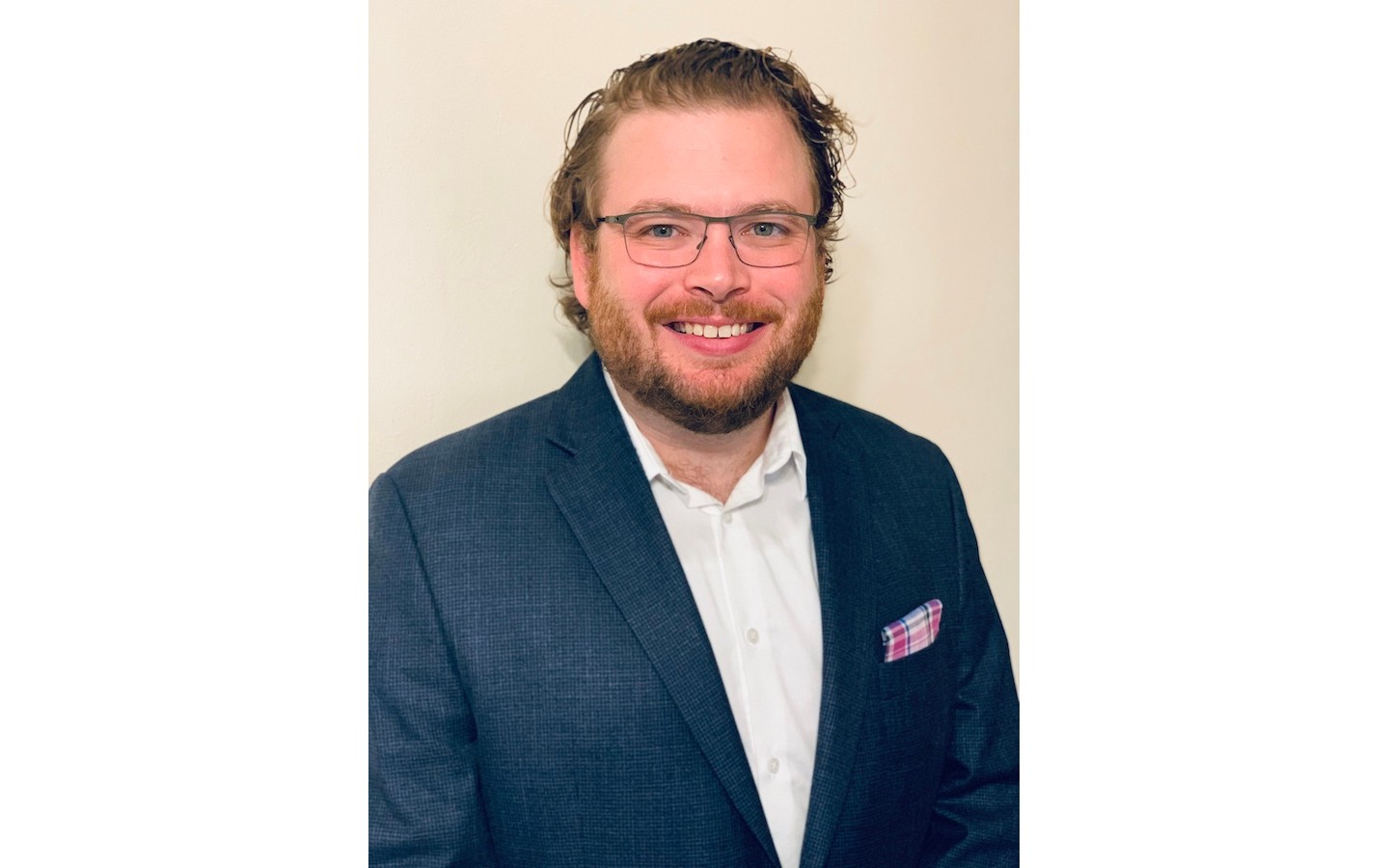 This spring, a Belmont-Cragin alderman received a series of phone calls from sixth graders who wanted to talk trash.
The Chicago Public Schools students were studying how ancient humans' choices impacted the environment, which they linked to the choices of people today. After community research, the class concluded that litter was the biggest environmental issue in the neighborhood. They traced the problem back to a stretch of Grand Avenue without trash cans and put together an awareness campaign. The young people lobbied their alderman and earned their first civic victory: The city installed new garbage cans to prevent litter build-up.
This curriculum was the brainchild of their teacher and Chris Olsen (BA '13, MA '16), the Middle School Civic Engagement Specialist for Chicago Public Schools. Eleven years ago, Chris left his small northwest Illinois hometown and moved to Chicago. After losing his job during the recession, he came to Roosevelt University, where he found his passion for learning. 
Now Chris works with middle schools to ensure that students don't have to wait until college for the same transformative educational experiences. He spoke with Roosevelt about his work and the importance of civics learning.
ON HIS TIME AT ROOSEVELT
An often-overlooked experience might be how accommodating and accepting my professors were of the challenges of nontraditional students. I was 26 when I first entered Roosevelt and as such had a far different experience than if I had entered school at 18. I really appreciated how my professors embraced me and my needs. Simple things like understanding that I was working full-time and needed an extension or help in off-hours. This helped me graduate on time.
I had a few wonderful professors in the history department that let me explore topics that I was interested in and gave me the space to investigate questions that I had. It was eye-opening to explore how the dominant narratives of our past have minimized or erased our understanding of the roles and contributions of people in our society. These learning experiences still drive me today. I'm most passionate about making sure that all young people are able to see themselves in their social science classrooms and explore the contributions that people who they identify with had on our American story. 
ON CIVIC EDUCATION AT ALL GRADE LEVELS
One of the main purposes of public education is to prepare young people for participation in democracy. In today's world, civic learning has taken on even greater importance. Young people need school systems that help them navigate the polarization of today's discourse and the complexities of how we get and interpret information. The only way that this happens is when they have the space to practice the skills needed to participate in democracy.
 The reality is that over the last several decades, schools have overwhelming failed them in this preparation. The most recent data from the National Assessment of Education Progress, released in 2014, indicated that fewer than 25% of students scored proficient in civic knowledge. This alarming data raises a serious question: If our students are the best mathematicians, scientists and readers but do not participate in our society, have we been successful as an education system?
We also know that young people of color are far less likely to experience civic learning than their white counterparts. This is our call to action. Education systems must engage young people as if our democracy depends on it, because it does. We have to approach civic learning with the mindset that democracy is something we aspire to, is never completed, and is experienced inequitably in our society. Schools have to play a role in righting this civic opportunity gap that primarily exists along racial and economic lines and engage our young people in practicing the skills needed to participate.
As a society and education system, we have to ask ourselves: How are we helping our young people engage in their world, today? How are we engaging youth, and honoring the fact that they are the largest stakeholders in our school systems? They deserve to be heard, and civic learning opportunities are perfect places for this to happen.
ON HIS WORK WITH CHICAGO PUBLIC SCHOOLS
Every day brings something new. My role is to support teachers and principals and to build momentum around civic learning in middle schools. This means that I'm out in classrooms regularly meeting with teachers and helping in any way that I can. It also means engaging with my colleagues to develop curriculum and professional learning for the district. I have the privilege of getting to travel around the entire city and visits schools in every neighborhood. This is my favorite part of the job. 
Our work places youth voice and lived experience at the center of their education and asks teachers to walk alongside young people as partners in their journeys to engage in various civic spaces. This civic learning builds on the work that is already taking place in schools by allowing students to have authentic learning experiences and apply their skills in various contexts.
In Chicago, we are fully investing in middle school civics and attempting to transform civic education. We are not preparing students for participating in democracy when they graduate and magically become an "adult." We are preparing them to participate now. 
Schools should be places where students practice participation in their democracy through discussion and deliberation of current and controversial issues, informed action and service learning, simulations democratic processes, and critical media literacy. Proficiency in these experiences, and the habits of mind that come with them, cannot simply be measured by a test. They have to be practiced.
I had a few wonderful professors in the history department that let me explore topics that I was interested in and gave me the space to investigate questions that I had. These learning experiences still drive me today. Chris OlsenBA '13, MA '16