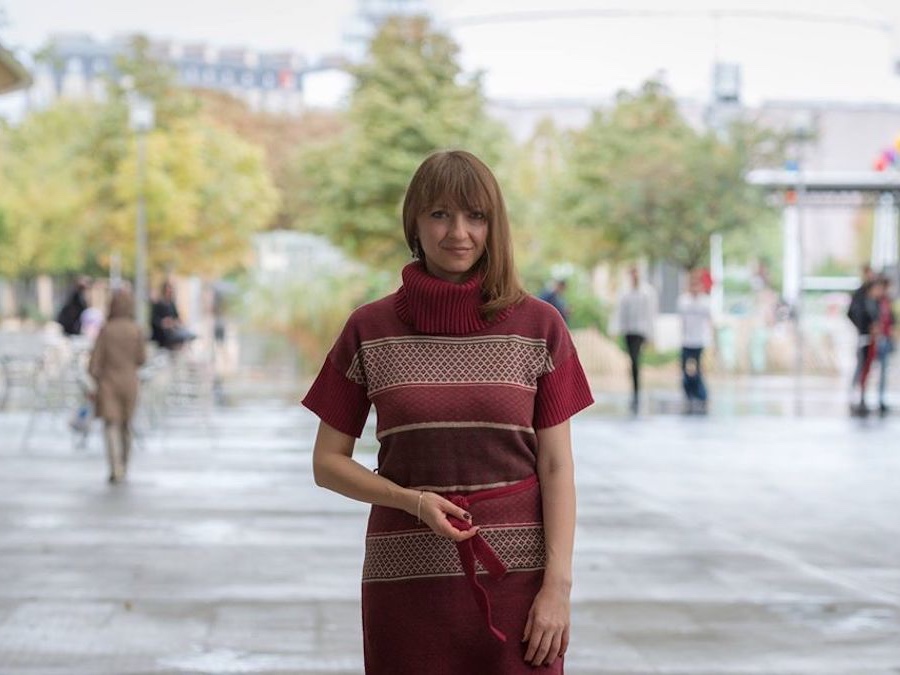 For more than 10 years, Roosevelt alum Pola Henderson has been writing for clients on both sides of the Atlantic. She explored the Polish hometown of Pope John Paul II with CNN, rounded up Labor Day weekend trips for WBEZ Chicago, and explained worker collaboratives in TechCrunch.
During the pandemic, Pola's career as content writer and communication specialist has been planted firmly at her home base in Paris. Pola spoke to Roosevelt about getting her start as a writer, building her business and studying in Chicago.
Watch Pola's webinar about her strategies for successful remote work.
ON ROOSEVELT UNIVERSITY
I enrolled at Roosevelt University not long after moving to Chicago from Europe with an undergraduate degree in English. At that time, I wanted to work in business and knew that I needed to expand my skill set in order to build a successful career.
I wasn't sure what area to focus on, but I knew I was good at writing and had some experience in communication. The graduate program gave me a focal point while showing me options to pursue within the field.
At the end of the program, we had to come up with a comprehensive marketing communications plan for a client, a well-known organization in Chicago who was trying to attract new customers. The hands-on project prepared us for life after graduation, putting our skills into practice and building our confidence.
ON HER CAREER TRAJECTORY
After some trial and error, I now enjoy working as a communications manager and content writer with clients on both sides of the Atlantic. My writing career started in travel and has expanded into business and technology.
I have now been featured as a contributor or expert guest in international media outlets, including CNN, NPR, WBEZ Chicago, Daily Express, AmEx Essentials, TechCrunch and more. I have also ventured into public speaking, giving talks about writing and building a professional brand.
As a communications manager for a technology startup in Paris, I am responsible for all blog and social media content, as well as promoting our products in European and American media outlets (magazines, webinars, podcasts). I collaborate with the sales and business development team to plan and implement our growth strategy.
In my freelance work as a content writer, I produce promotional materials such as website copy, newsletters, press releases and product descriptions. As a big soccer fan, I also regularly contribute to an English-language blog about Paris Saint-Germain.
HER ADVICE FOR ROOSEVELT STUDENTS
Start applying your textbook knowledge to real-life situations as soon as you can. Maybe you can freelance or volunteer in your field. It's a resume builder and you'll gain practical skills needed in your future job.
I wasn't sure what area to focus on, but I knew I was good at writing and had some experience in communication. The graduate program gave me a focal point while showing me options to pursue.Pola HendersonMS Integrated Marketing Communications, '06