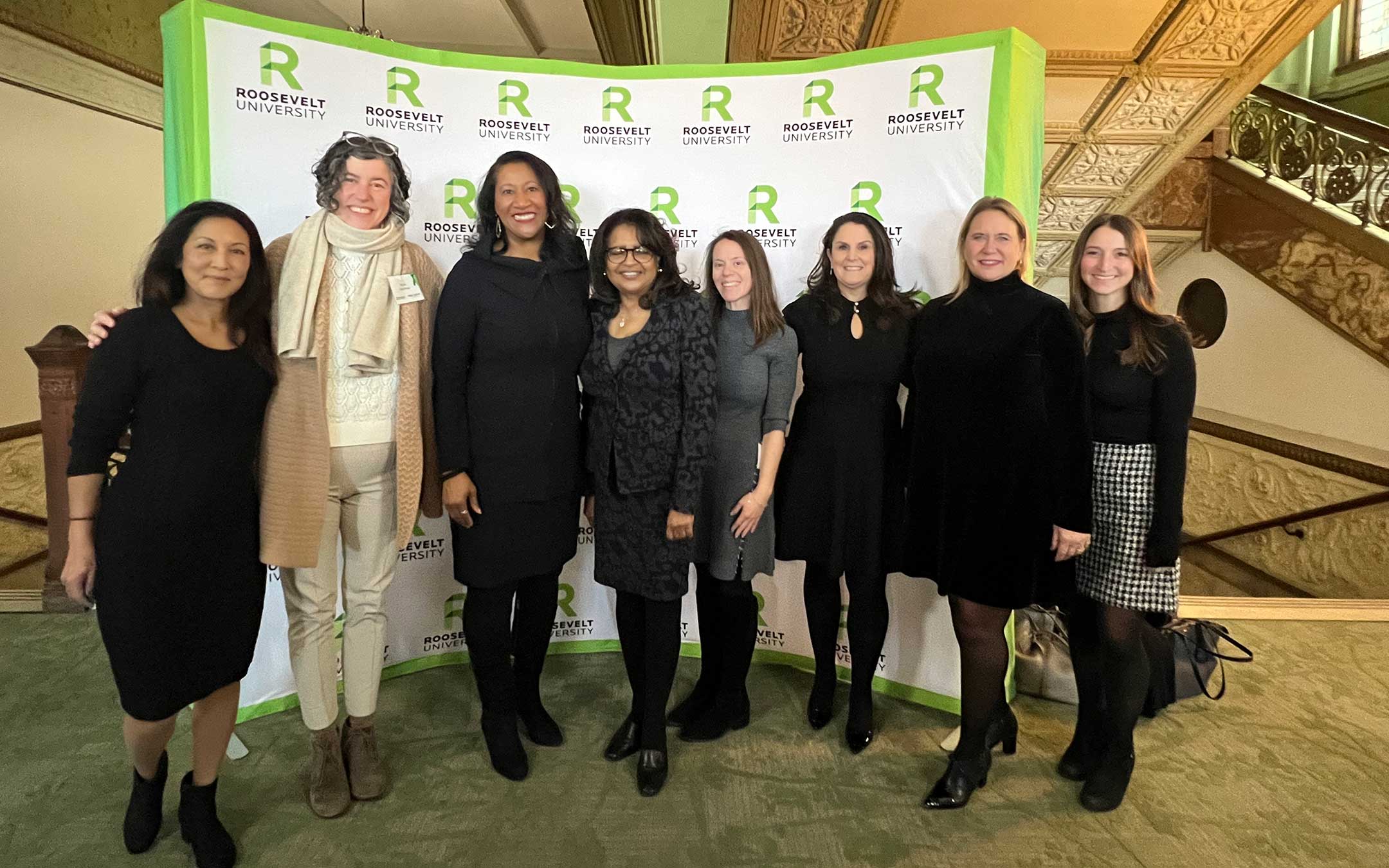 Last Thursday, over 150 friends and graduates of Roosevelt University gathered for the fourth annual Women's Leadership Council holiday luncheon. Hosted in the Ida B. Wells Lounge, the luncheon is one of the council's signature events and provides networking opportunities for professional women in a variety of fields. This year's theme was "Champions of Change: Reshaping How We Live, Work & Lead."
The event's guest speaker was Dorri McWhorter, president and CEO of YMCA of Metropolitan Chicago. The first Black American to lead the organization, McWhorter has been credited for transforming the 140-year-old social agency into a modern community enterprise. In a Q&A moderated by Julia Brady—chief advancement officer and vice president of university relations—McWhorter discussed how the Covid-19 pandemic spotlighted inequities for women in the workforce and the adjustments in leadership styles between nonprofit and corporate environments.
"There is so much that is ingrained in our workplace practices that have never considered the lifestyles of women, given that we are the primary caregivers in most family dynamics," said McWhorter. "We have to constantly ask—as women or people of color—how to change that, since we're often the first people in that environment with a distinct perspective."
In her closing remarks, trustee and council co-chair Larissa Herczeg announced that the Deutsch Herczeg Women Leaders scholarship would receive renewed investment. Many of these scholarship recipients were in attendance. The Deutsch Herczeg Scholars are academically driven young women who participate in educational and inspiring opportunities giving them tools and knowledge required to lead in their communities and industry.