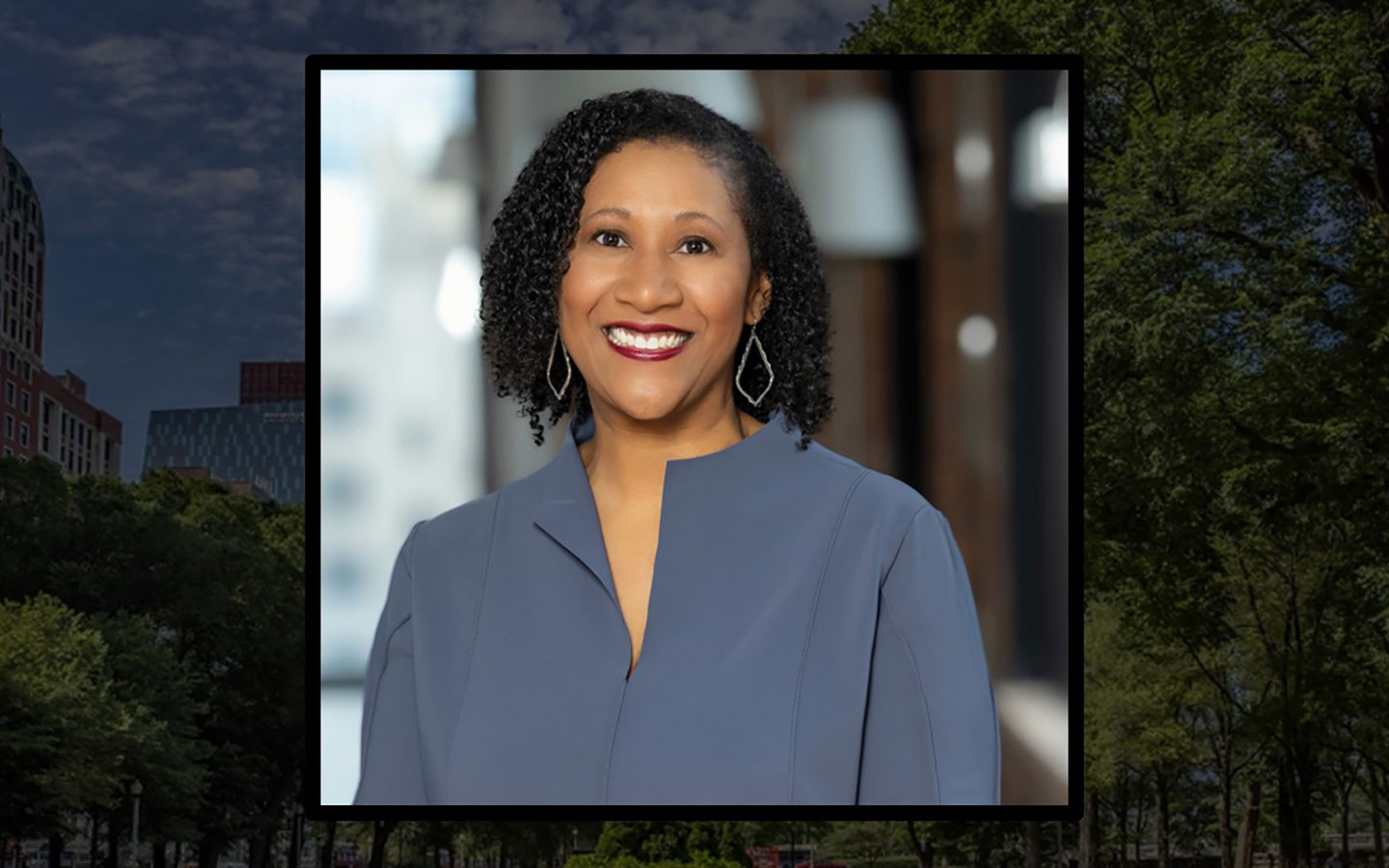 Roosevelt University's Women's Leadership Council is honored to host Dorri McWhorter, president and CEO of YMCA of Metropolitan Chicago, as the special guest speaker for the Council's annual holiday luncheon on Thursday, December 1.
The luncheon serves as one of the Council's signature events – bringing together Roosevelt students, staff and faculty with members of the Women's Leadership Council and the broader community. Each year, the Council selects a leader in the Chicago community to share their experience and expertise with attendees. "This year's annual luncheon theme, 'Champions of Change: Reshaping How We Live, Work and Lead,' is very relevant as we continue to forge a new normal following the pandemic. This topic reiterates the importance for women to be intentional in making choices in how we live and work, and how these choices can help improve the well-being of ourselves and others," shares Julia Brady, chief advancement officer and vice president of university relations.
As a socially conscious business leader and an active member of Chicago's civic, business and philanthropic communities, McWhorter is the first woman and Black American to lead the YMCA of Metropolitan Chicago. Prior to this, she served as CEO of the YWCA Metropolitan Chicago for over eight years, where she embarked on a journey to transform the 140-year-old social service agency into a 21st century social enterprise.
Prior to her role with the YWCA, McWhorter was a partner at the accounting firm of Crowe LLP. Earlier in her career, she held senior positions with Snap-on Incorporated and Booz Allen Hamilton. A skilled corporate director, McWhorter serves on the board of directors for Lifeway Foods, William Blair Funds and Skyway Concession Company (Chicago Skyway). McWhorter's civic and philanthropic leadership includes the board of directors for Common Impact, 1871 (Technology Business Accelerator), the Chicago Council on Global Affairs, the Civic Consulting Alliance, the Civic Federation, the Chicago Center for Arts and Technology, and Forefront.
McWhorter was included in the inaugural list of "The Blue Network" (a collection of Chicago's top 100 innovators) by Chicago Tribune's Blue Sky Innovation and recognized by Good City Chicago with its Innovative Leader Award. She was also a 2019 inductee into the Chicago Innovation Hall of Fame and was named to Better's list of the Chicago area's Top Black Women of Impact. She received a bachelor of business administration degree from the University of Wisconsin-Madison, a master of business administration degree from Northwestern University's Kellogg School of Management, and an honorary doctor of humane letters from Lake Forest College.