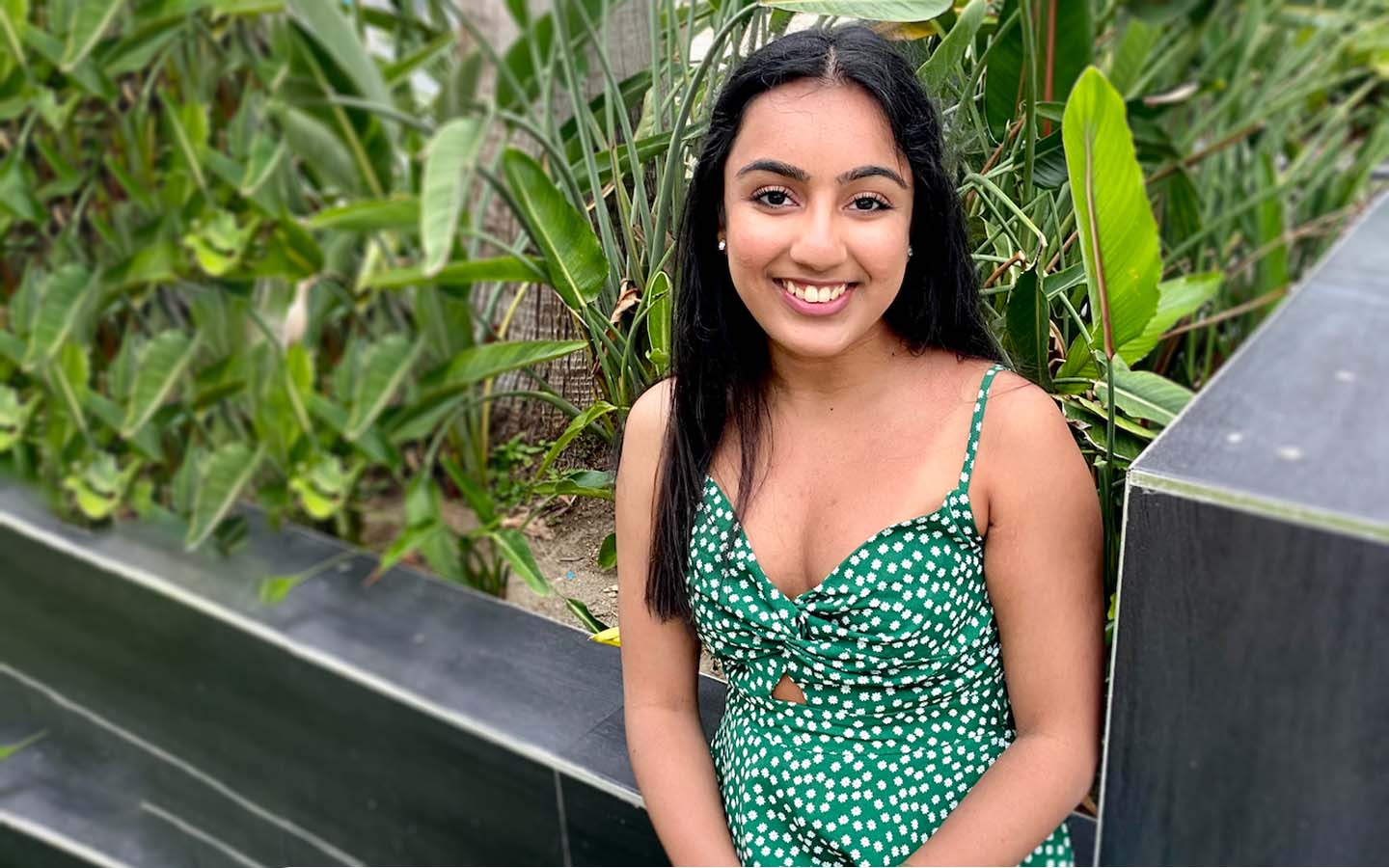 When second-year Aditi Vala struggles with a course concept or her work-school balance, she knows she can turn to staff and faculty to regain motivation and determination to succeed.
"Professors and peers keep me motivated to keep going at my career goals, regardless of the ups and downs," she said.
Vala is pursuing her bachelor's degree in biology, Pre-PA track. She also works as a CNA at Marianjoy Rehabilitation Hospital.
"I used to be so nervous asking for help, thinking my professors were judging me," she said. "But, after reaching out for help, they have done everything to keep me on track by creating plans so I can stay on track as well as having office hours weekly for students to join and ask any questions."
Aditi says she "burst her bubble" got involved with organizations where she met some of her closest friends. Aditi is a social media marketer for Roosevelt's student programming board. She has built lifelong connections through Pre-Health Professionals Club, Science Peer Advisors and SSS STEM.
SSS STEM supports underrepresented Roosevelt students pursuing careers in science, technology, math and healthcare. The team advises students one on one and advocates for participants in the Roosevelt community.
"The support services at Roosevelt have been a great shoulder to lean on," she said. "SSS STEM did a great job by making me feel like my feelings were valued and listened to."
Vala said that the university gave her the right mentorship to be successful.
"I would have never had this bond with faculty and staff if I went to a bigger school," she said. "I want other students to know that going to a smaller school doesn't mean you won't have those connections. It's the opposite."