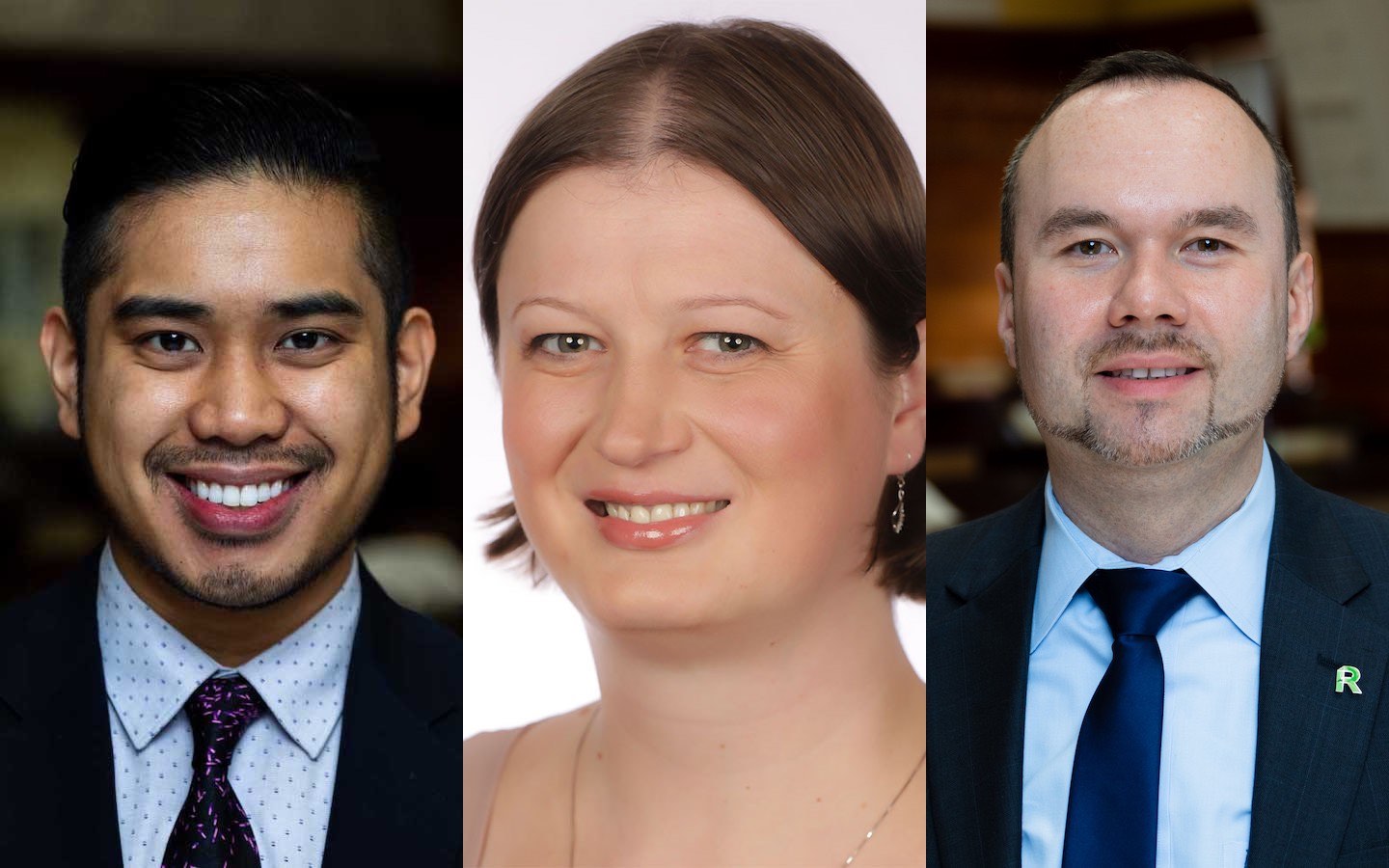 This fall, three professors in the College of Science, Health and Pharmacy won recognition for their work as educators and mentors.
Dr. Bedrija Nikocevic, assistant professor of clinical sciences, was named Educator of the Year by the Illinois Pharmacists Association. The annual award recognizes leaders and committed educators. Nikocevic teaches courses such as Self-Care and Non-Prescription Therapy and serves as the director of professional laboratories.
During the pandemic, she joined a series of community panels to answer questions about COVID-19 and the vaccine.
Dr. Daniel Majerczyk, associate professor of clinical sciences, received the Amy Lodolce Mentorship Award. The Illinois Council of Health-System Pharmacists (ICHP) gives the award to one member each year who serves as a positive role model for pharmacy students. At Roosevelt, he teaches courses on clinical cases in diabetes and other treatments.
Dr. Jason Alegro, assistant professor of clinical sciences, was named president of Northern Illinois Society of HealthSystem Pharmacists. He will lead the affiliate chapter of the ICHP, which helps pharmacists grow through innovative continuing education. He coordinates and teaches in the Integrated Sequence: Infectious Diseases course among others.
More About the ICHP
The statewide organization includes pharmacists, pharmacy technicians, students and other professionals working in Illinois health systems. The ICHP raises awareness about the critical role that pharmacists play in medication and safety on the health care team. Through mentorship and continuing education, the group helps pharmacists grow and develop in their profession.