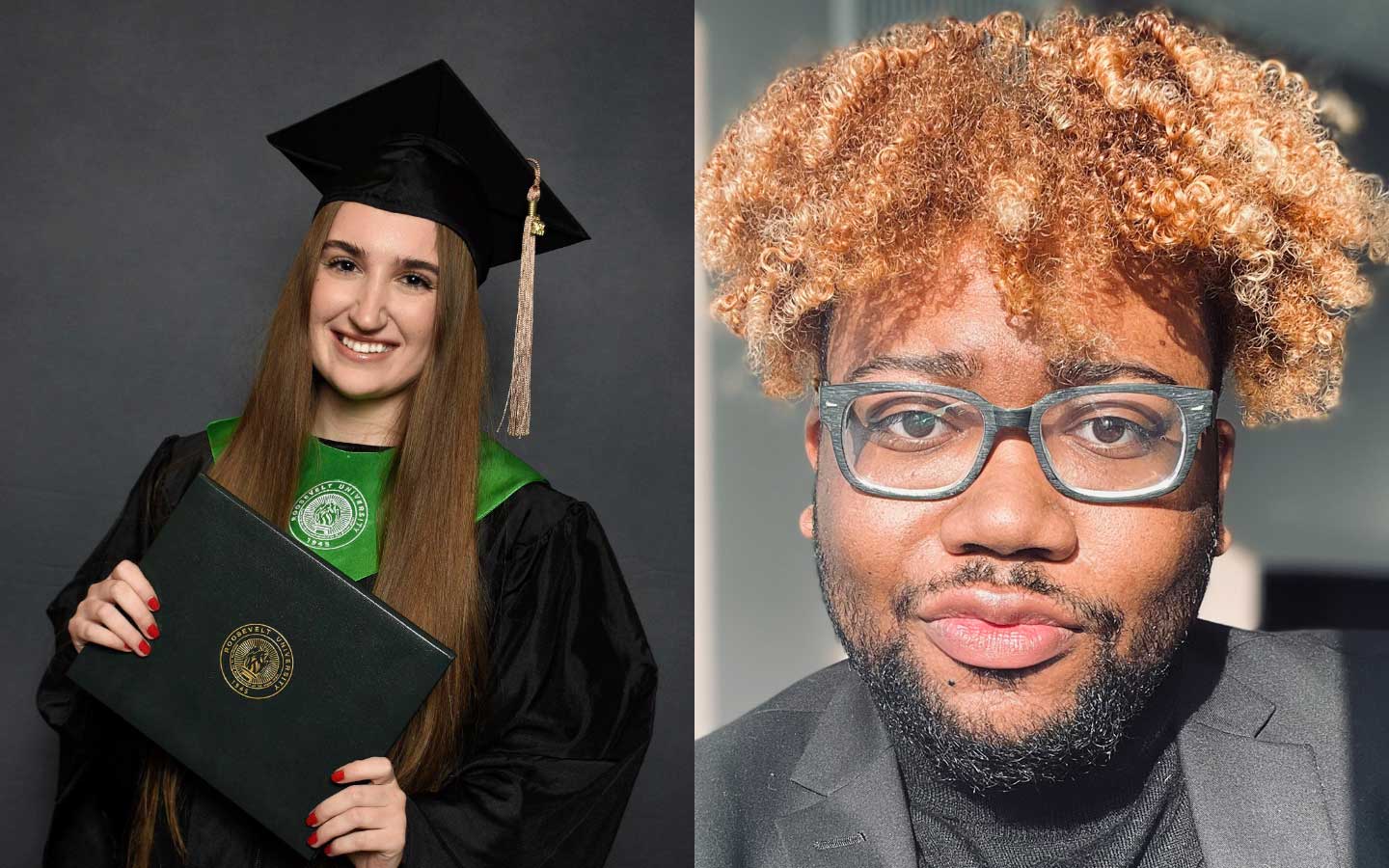 Three exceptional Roosevelt graduates have been selected to provide their insight and expertise to the Class of 2023 during this year's Commencement ceremony.
The morning ceremony's speaker is Mariya Roman, who will be graduating with a Bachelor of Science degree in Business Administration with Summa Cum Laude and Franklin's Honor. Mariya has made significant contributions to the campus community as the Founder and President of the International Student Organization (ISO), fostering an inclusive community and providing a platform for students from diverse backgrounds. Her passion for her homeland of Ukraine led her to organize a charity concert ("In Unison for Ukraine") at Roosevelt University. With her passion for international relations and leadership skills, Mariya has contributed to the university community, and she is excited to take on new challenges and make a positive impact on the world.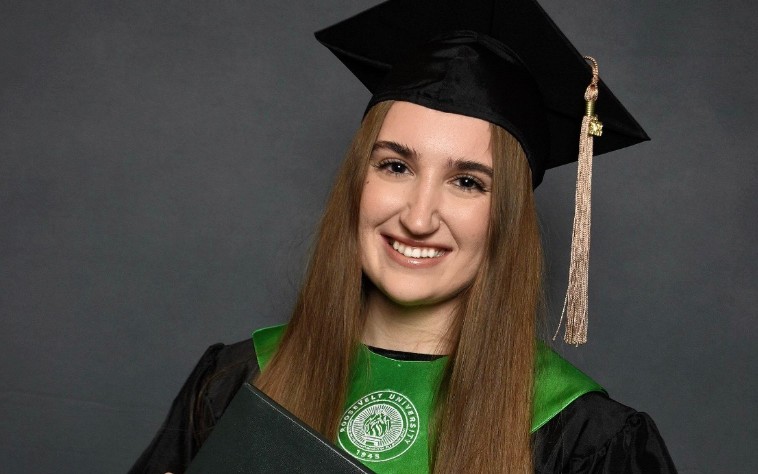 The afternoon ceremony's speaker is Charles D. Butler, a 2022 graduate of Roosevelt who majored in Vocal Performance. During his time at the University, Charles worked as a Resident Assistant in the Office of Residence Life and was awarded the "unsung hero" award for his commitment to his job and colleagues. If you had a class with or lived on his floor while he was an RA, you know Charles is Beyoncé's number one fan. This was evident in every paper, presentation and even floor design. Charles also served as Roosevelt's Head Orientation Leader and the first Chief of Staff for the Chicago College of Performing Arts Student Council. While taking some time off before pursuing another degree, Charles is working as a Program Coordinator for Arts for Learning Maryland, where their mission is transforming the lives and education of youth through the arts by connecting educators, professional artists and communities while focusing on anti-racism.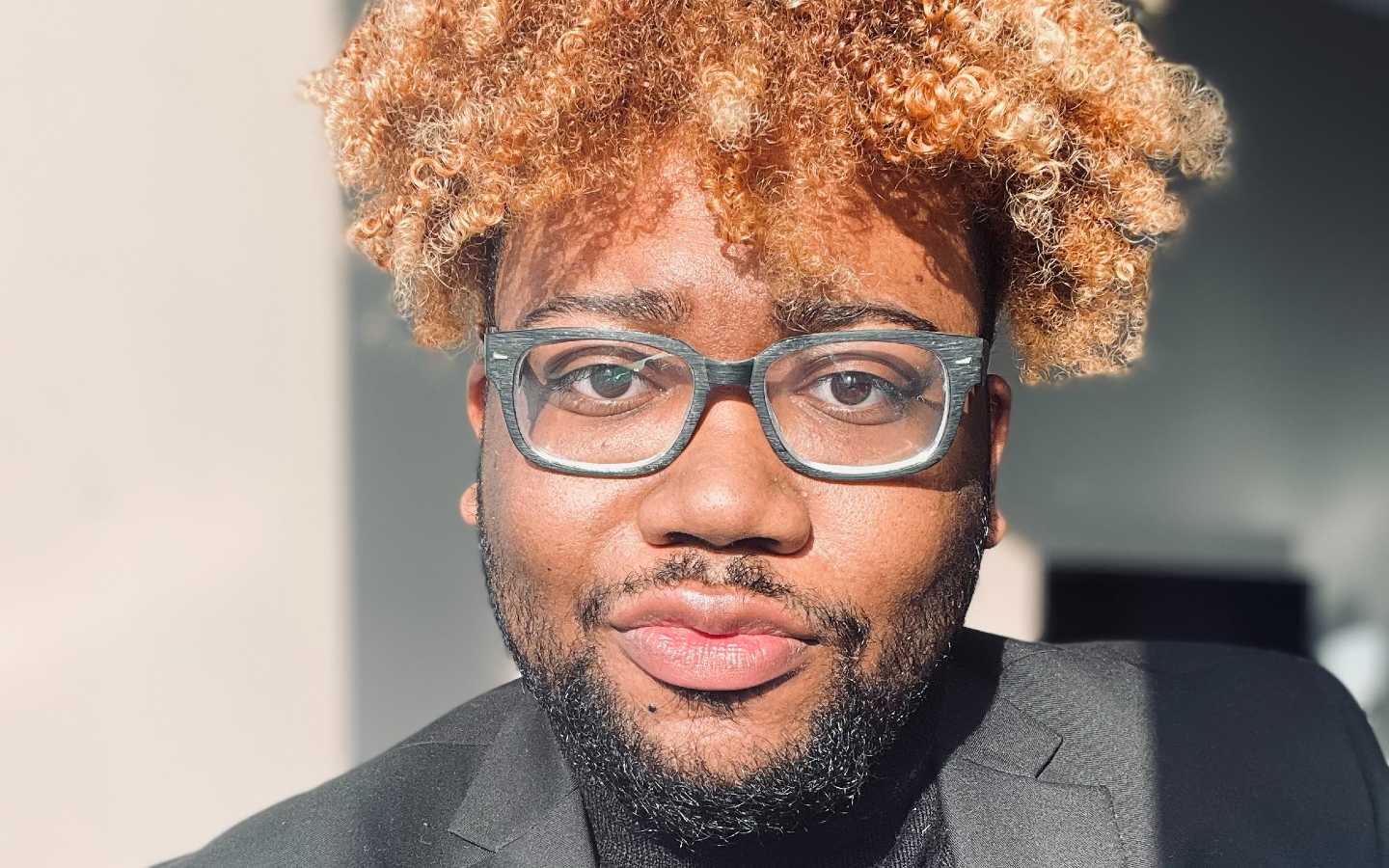 Graduating from Roosevelt in 1962 with a Bachelor of Arts in Sociology and Psychology, Lieutenant Colonel Henri L. Bailey III is this year's honorary degree recipient and Commencement speaker. During his 20-year Air Force career, Lt. Col. Bailey was a master navigator and weapons systems officer with over 9,000 hours of flying time. His accomplishments include being the Military Airlift Command's first race relations education officer, developing formal plans to integrate women into combat assignments, and authoring the Air Force's sexual harassment policies. During his career, Lt. Col. Bailey received many decorations and awards, including a Distinguished Flying Cross, Meritorious Service Medal with three oak leaf clusters and an Air Medal with 13 oak leaf clusters.