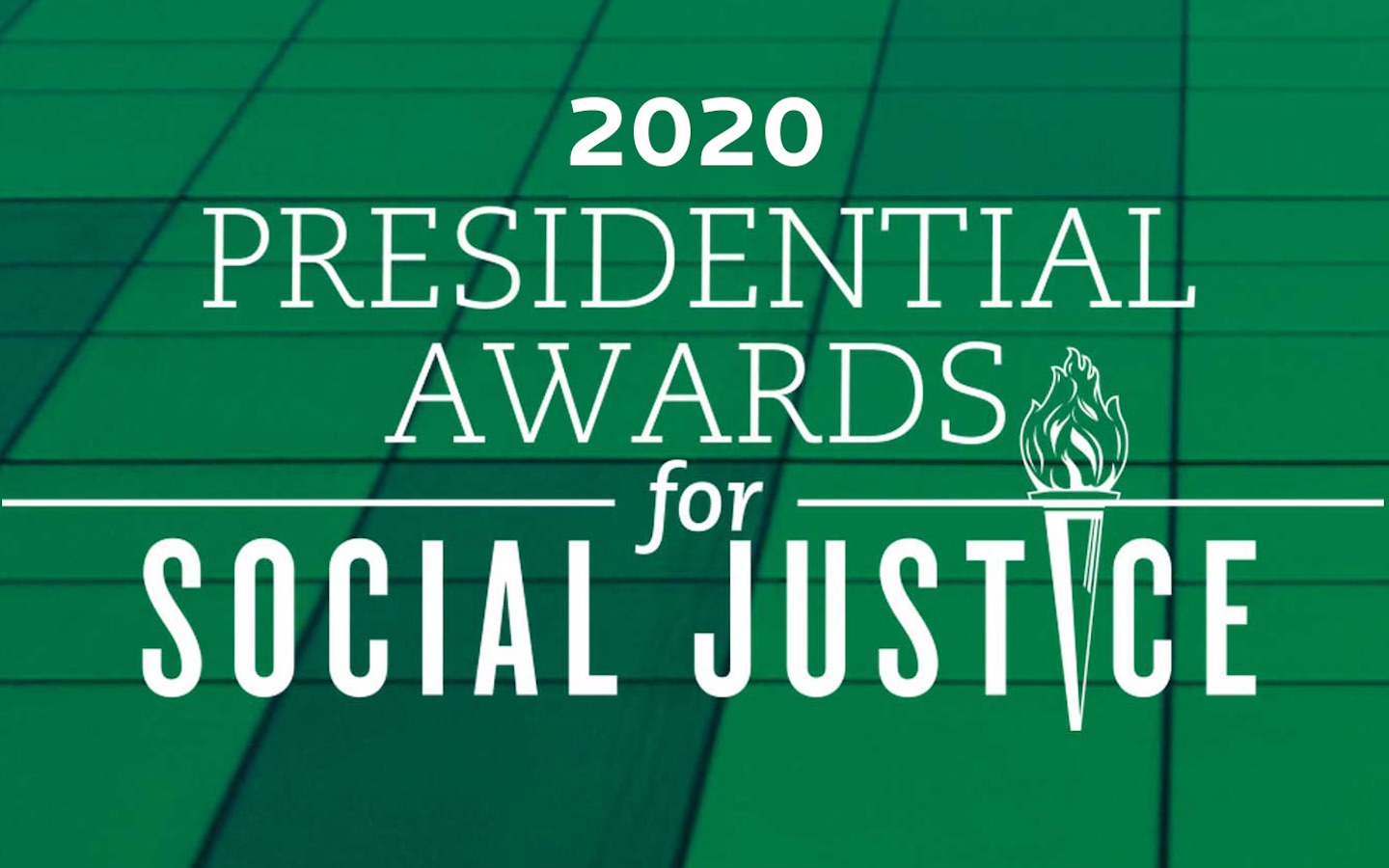 On April 8, President Ali Malekzadeh announced the 2020 winners of the Roosevelt University Presidential Award for Social Justice. The award — one of the highest honors bestowed in the University community — recognizes students, faculty and staff with an outstanding commitment to social justice.
This year's recipients embarked on a broad range of projects to strengthen the University community. Winners expanded all-gender restroom access on campus, built social justice topics into the online research curriculum, and went above and beyond to advocate for trans students.
The three honorees were announced during the University's Presidential Address. Watch the recorded live stream or read the full transcript here.
BARBARA ANDERSON
Barbara Anderson is the head of instruction and learning in the Roosevelt library. She developed an academic library curriculum that centers social justice with an online research platform and lessons about information literacy. 
Barb has also championed a research learning outcome rubric to help faculty, students and research mentors understand expectations for student research while introducing social justice topics.
PROFESSOR RAY FREWEN
Ray Frewen is an associate professor of theatre. He also serves as the director of the Theatre Conservatory and associate dean of the Chicago College of Performing Arts. 
Ray was honored for his work ensuring that trans students' identities are recognized and supported. He "will not hesitate to fix wrongdoings that affect his students," according to his nominator.
JACKSON NEWSOME
Jackson Newsome is a student in Roosevelt's clinical psychology doctoral program. The award recognized his contributions to a fairer and more accepting climate for gender and sexual minority (GSM) individuals. As an instructor, Jackson sought to provide an inclusive and respectful environment for GSM students. He chaired Roosevelt's All-Gender Restroom Task Force, which has expanded restroom access on campus. 
As part of his clinical training, Jackson also provided culturally affirmative and responsive clinical services to many Chicago communities.