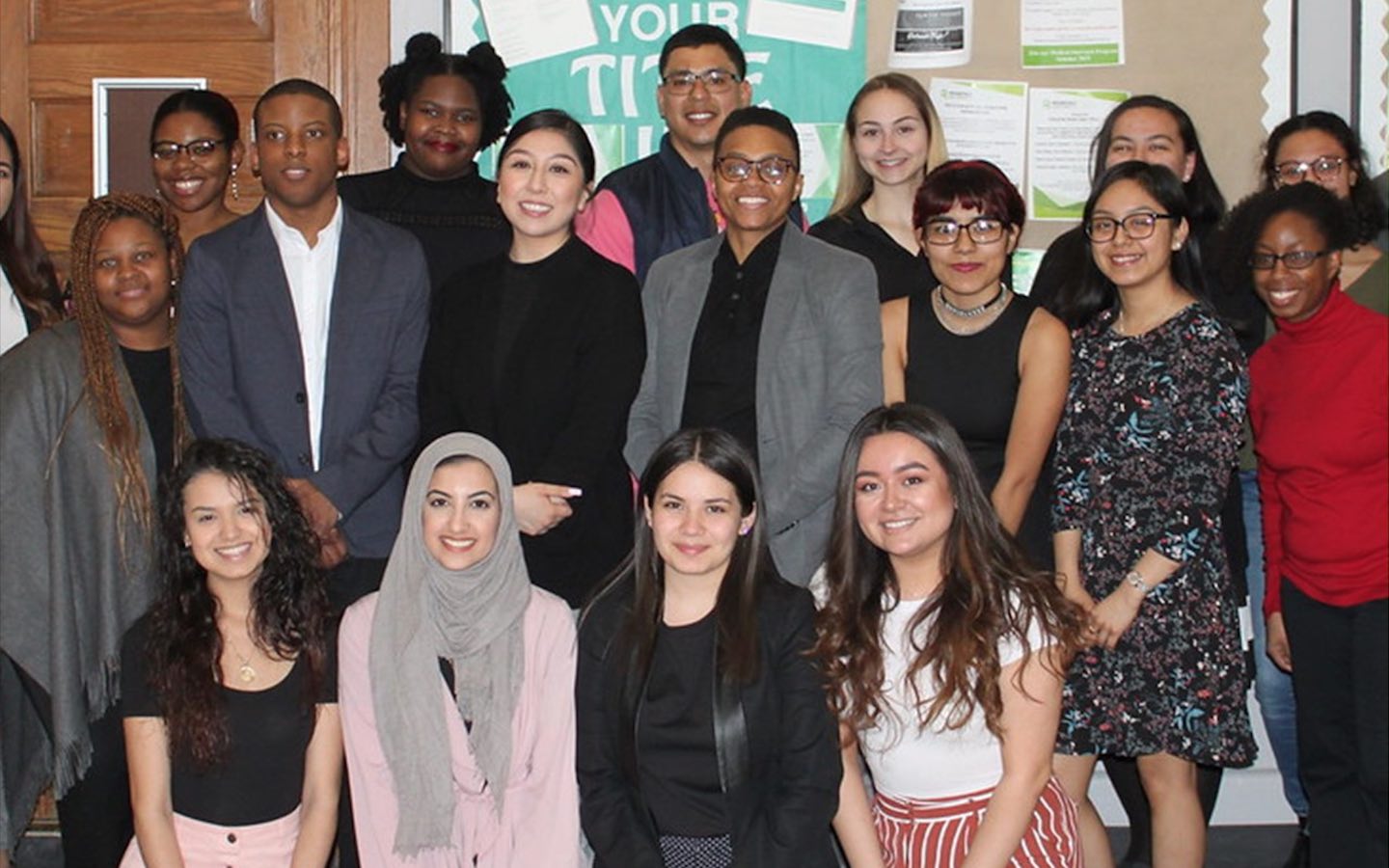 The U.S. Department of Education recently announced that $52 million was allocated to nearly 200 high education institutions through the Ronald E. McNair Postbaccalaureate Program. The Office of the Provost is delighted to publicize that Roosevelt University (RU) was among those schools, receiving another five years of funding to support RU students.
The McNair Scholars Program seeks to increase the number of low-income, first-generation, and underrepresented students who participate in undergraduate research, graduate with a B.A., and immediately enter and complete graduate school, with a specific focus on helping students pursue a Ph.D.
The federal funding allows Roosevelt's McNair Scholars program to offer scholars with research fellowships and an academic roadmap in order to successfully enter master's and doctoral programs. Each year, Roosevelt commits to providing 25 promising undergraduates with the knowledge necessary to achieve and successfully complete a research-based advanced degree. Because of its role in promoting student success, the U.S. Department of Education awarded Roosevelt University $1.35 million of over five years to continue our work in helping students prepare for the future.
"This grant is a testament to the rigor and quality of the program, the efforts of the staff, and the extraordinary dedication of RU's McNair Scholars," said Mike Maly, Senior Vice Provost for Academic Affairs. Indeed, the McNair Scholars Program funding is competitive, and Roosevelt is one of a handful of schools in Illinois and Chicago that have this grant. "Universities across the country apply to receive funding, and only those programs with near-perfect scores receive the funding."
McNair is key to supporting Roosevelt students and reducing equity gaps in terms of retention, graduation, and graduate school success. Through the hard work of staff and faculty, the results speak for themselves. Since 2017, over 97% of student have graduated after participating in McNair. In addition, of the more than 65 students who have participated in McNair at RU, over 53 have gone on to graduate school immediately after earning their bachelor's degree (over 70%). The programs RU students have been accepted into include the following universities:
Virginia Technology University
Northern Illinois University
University of Central Florida
University of Colorado-Boulder
University of Illinois-Chicago
Northwestern University
University of Mass.-Amherst
Loyola University
Roosevelt University
Indiana University
University of Michigan
University of Michigan
Ohio State University
Ball State University
University of Pennsylvania
New York University
University of Iowa
University of Chicago
University of Missouri
Western Illinois University
Western Michigan Univ.
To date, eight RU McNair alums have completed MA degrees, ten alums are enrolled in doctoral degree programs, and over two dozen are enrolled in MA programs across the country.
"We could not be more proud of the great outcomes that RU students have achieved through the McNair Scholars Program. Clearly, participation in McNair gives our students the access, support, inspiration, and confidence they need to pursue an advanced degree," said Dr. Andrae Marak, Provost and Executive Vice President for Academic Affairs. "The RU McNair Scholars Program is a visible way we can demonstrate our commitment to student access and student success. I want to thank the McNair team for creating and sustaining an important culture of care for our students, and the numerous faculty mentors who have taken the time to help guide our students to graduate school."
The McNair Scholars program looks forward to continuing to support student success, by opening opportunities for traditionally underrepresented low-income and first-generation college students to break barriers and apply, enter, and be successful in graduate school or beyond. To learn more about the program and how to apply visit the program page.