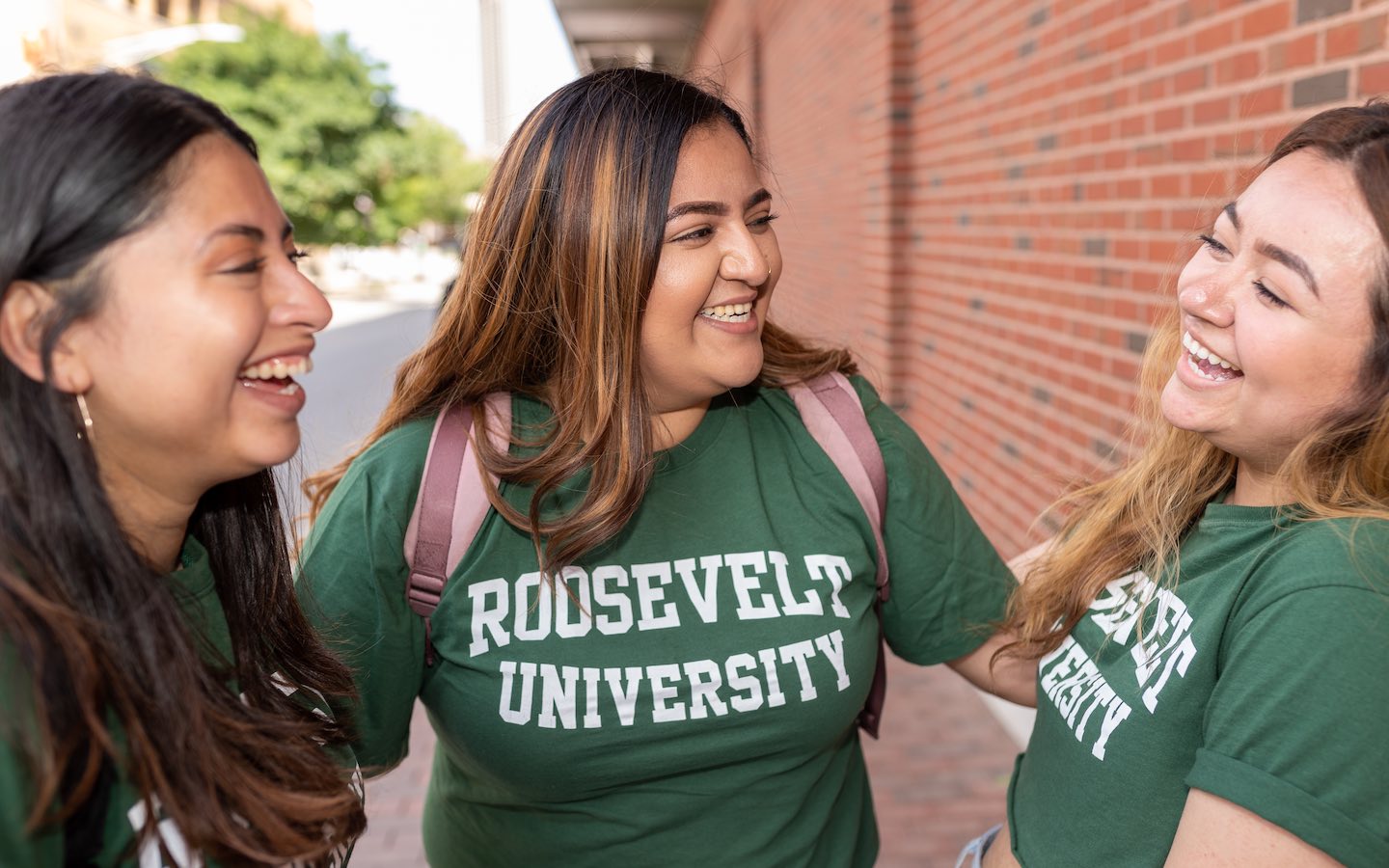 Roosevelt University is proud to announce its partnership with TheDream.US and offer National and Opportunity Scholarships to undocumented students. TheDream.US assists undocumented youth brought to the United States as children (collectively referred to as Dreamers) who often cannot access state or federal student aid due to their citizenship status. This collaboration will result in Roosevelt scholarships for undocumented students and provide them with resources to achieve their higher education goals.
The National Scholarship of up to $33,000 for a bachelor's degree is for high school or community college graduates. The Opportunity Scholarship of up to $80,000 is for students who live in targeted, locked-out states where they cannot get in-state tuition and provides them the opportunity to attend a partner college like Roosevelt outside of their home state. In addition to offering scholarships, the partnership will provide funding support for living expenses, books and supplies to eligible students.
"This new partnership aligns with Roosevelt's commitment to social justice and providing a quality university education to students of all backgrounds," says Assistant Vice President of Financial Aid and Enrollment Services Michelle Stipp. "We want to make a pathway affordable for any student who wants to attend Roosevelt and take advantage of our diverse programming."
The University will begin to award scholarships to qualified students for the 2023-2024 academic year, and applicants have until February 28, 2023 to submit their application materials. Student are eligible to apply if they are undocumented and came to the United States before the age of 16 and before November 1, 2017, and have continuously lived in the United States since then or have DACA or TPS status.
TheDream.US is the nation's largest college and career success program for immigrant youth, having provided more than 7,500 college scholarships to Dreamers attending 70+ partner colleges in 21 states and Washington, D.C. We believe that all young Americans, regardless of where they were born, should have the opportunity to get a college education and pursue a meaningful career that contributes to our country's future.