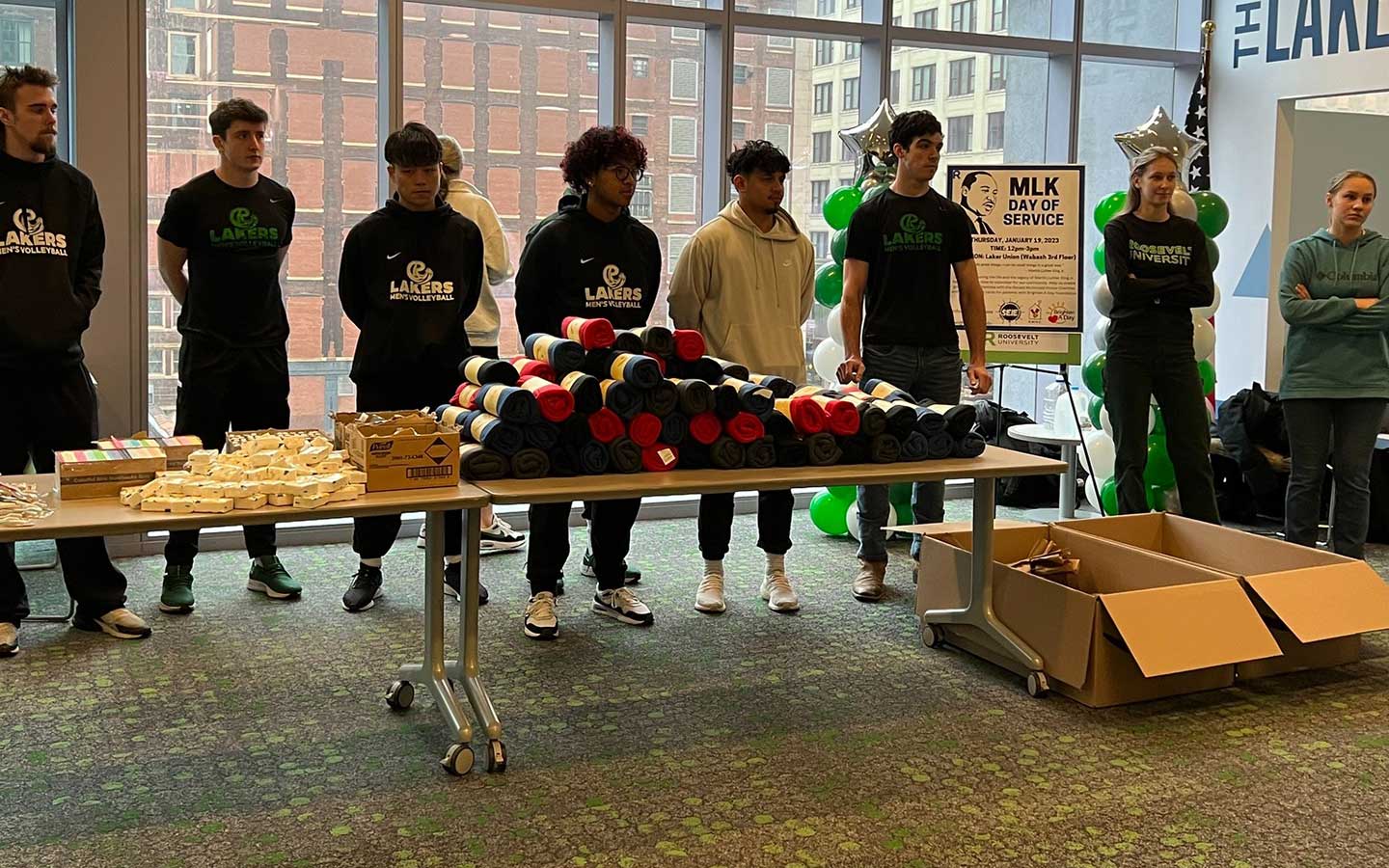 This Thursday, Roosevelt students and members of the University's volleyball and basketball teams joined the Office of Engagement, Equity and Inclusion for the MLK Jr. Day of Service. Held in the Laker Union, the event upheld Dr. King's mission of community engagement and economic equity with service projects that benefited the local Chicago community.
Volunteers were divided into two groups. One assembled goodie bags for families serviced by Laurie Children's Hospital and the Ronald McDonald Foundation. Comprised of blankets, candy, activity books and other home essentials, these tote bags will be delivered to patients who traveled to Chicago from across the country to utilize the city's treatment options. Day of Service organizers estimated that 155 bags were created through the event.
In the adjoining room, volunteers wrote cards for the Brighter Day Foundation. Established to comfort hospital patients and nursing home residents, the organization delivers handwritten cards of comfort to those in need of encouragement. Roosevelt students were encouraged to create cards of hope and insert illustrations.
Carl Hunter, the event organizer and Assistant Director of Student Equity and Inclusion, was thrilled with the event turnout. "This is our second year hosting this event, and we're encouraged by how many students volunteered today. One of Dr. King's many tenet's was engaging with the wider community, and we really feel that this event is in-line with Roosevelt's broader mission of social justice and inclusion," Hunter said.