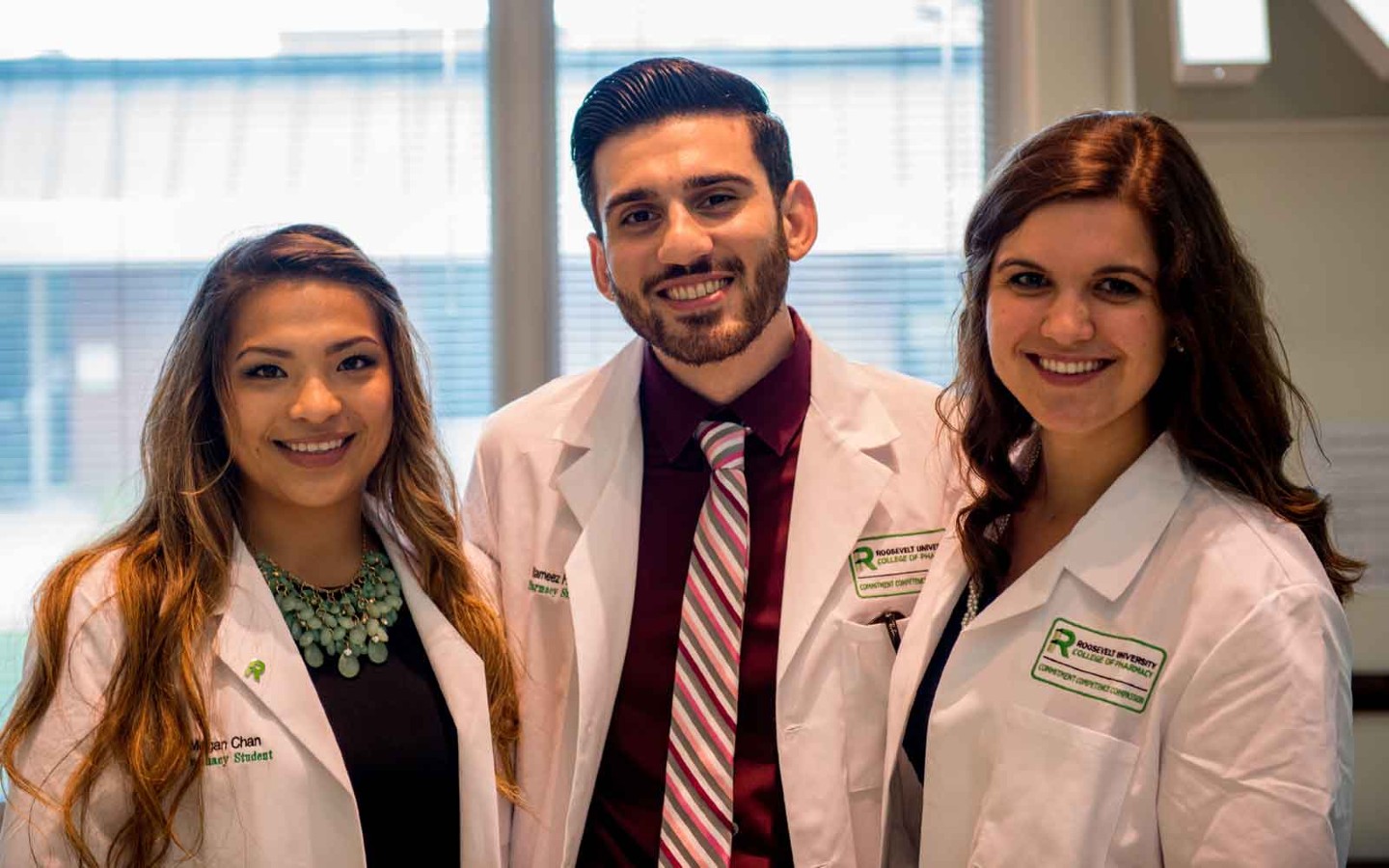 Roosevelt University's mission has always been to create access to higher education, open gateways to the American Dream and remove barriers to earning a degree. Recognizing that affordability is a significant factor in a student's selection process, Roosevelt University has lowered full-time Doctor of Pharmacy tuition to $45,000 a year for new students in the 2024-2025 academic year. This represents a greater than 10% reduction over the 2023-2024 rate and makes the total cost to attend lower than many other PharmD programs. Roosevelt Doctor of Pharmacy students will continue to enjoy the Roosevelt Tuition Guarantee—tuition will not increase during their three years in the program. Additionally, there are no separate program fees. 
Melissa Hogan, Dean of the College of Science, Health & Pharmacy, states "Our priority is to ensure that our program is accessible to students. We believe that our new tuition price will encourage more students to consider Roosevelt and learn about our accelerated, three-year program, our family-like environment focused on student support, our optional dual-degree pathways, our committed, expert clinical and research faculty, and (above all) our excellent student outcomes." 
Roosevelt's affordable tuition aligns with the University's mission of social justice and the historical diversity of its enrollment. The new tuition price makes Roosevelt comparable to or more affordable than many other Doctor of Pharmacy programs and encourages prospective students to explore the possibilities of a Roosevelt education. Roosevelt University President Ali R. Malekzadeh states, "The tuition price change is one of the many ways Roosevelt continues to support our founding mission, expanding inclusivity, diversity and access. It is the bedrock of our culture—and it is the right thing to do."